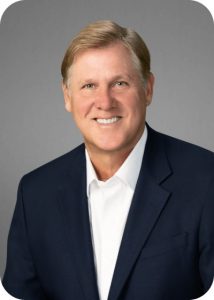 The metro fiber business has been fascinating to watch over the last decade and a half, as the opportunities in the marketplace shift around.  At various points, it has been about data centers, enterprises, and towers, but of late, we have seen FTTH stepping to the front.  One rising company with FTTH and SME plans built on top of an existing deep metro fiber footprint is Ezee Fiber, which operates an extensive footprint in the Houston metro area with the backing of I Squared Capital.   With us today to look at Ezee Fiber's plans in Houston and beyond is CEO Scott Widham.  We last interviewed Scott when he was leading Alpheus Communications back in 2015.
TR: What are the origins of Ezee Fiber, and how did you get involved?
SW: I've been in competitive telecom infrastructure management for my whole career. Historically I've been able to identify under-managed, under-marketed telecom properties.   Using private equity and leverage, I've improved those businesses over a three to six-year period.  After I sold my interest in Alpheus, I partnered with I Squared Capital, a large infrastructure investor managing $30B of investments and began looking for properties.  I went back to my old playbook and asked myself, "Who do I know in the business?"  I've been friendly with an entrepreneur in Houston who that owned and operated a 1,200-mile fiber network for the past 20 years.  After a lively negotiation, I worked out a deal to purchase his company.    And so far, so good; we couldn't be happier with the transaction.   We've been busy modernizing back-office systems such as the OSS, BSS, and the general ledger.   They now reside on more modern platforms with orchestration and a single pane of glass. Now that we have built the foundation, we are looking to grow the business both organically and through acquisitions.  We call our newly formed company Ezee Fiber.   Our value proposition includes that we are the easiest internet company to do business with; we resolve trouble tickets expeditiously and rapidly provision customers. We provide all this at a very reasonable and competitive rate.
TR: What does Ezee Fiber's infrastructure look like today?
SW: We operate a 1,250-mile, all-underground fiber network in the greater Houston metropolitan area.  Houston covers a very large area.   If Houston was a state, it'd be the 17th largest state in the country. The company had primarily targeted dark fiber solutions for government, education, and medical (GEM) customers, but we have revamped the business in terms of how we think about going to market. We've added a number of additional verticals for whom we have subject matter experts to own their P&L..   In addition to GEM, we now have an eight-person commercial sales force knocking on doors and selling metro ethernet and DIA solutions.     We also developed a wholesale channel providing terminating access to other carriers such as Lumen or Windstream and Verizon.  We have a fiber-to-the-tower business where we provide dark fiber solutions to the major cellular carriers.   We recently launched a fiber-to-the-home (FTTH) business we're actively constructing throughout the Greater Houston area. We have nearly 40 crews plowing, boring and building a highly competitive fiber network to residential neighborhoods around the Houston area.
TR: What enterprise verticals are you seeing the most traction with?
SW: We focus primarily on the small to medium segment.   Small regional banks, health clinics, insurance locations and retail are all target-rich opportunities for us.  We provide a value proposition that simply does not exist in this market.   When customers do call us they get an Ezee Fiber representative, not an automated attendant.   If our technical support teams can't resolve the issue, we roll a truck to the business. That's just not the service you get from AT&T or Comcast these days.  It is a primary differentiator allowing ourselves punch above our weight in terms of market share.
TR: Are there parts of the Houston metro area you don't yet cover that you hope to expand into?
SW: Going north to south, we have fiber from the Conroe area almost all the way to Galveston.  To the west, we go out as far as Katy.  We're not in Pasadena, which is heavily commercial and where the refineries are.  However, it's on our radar, particularly with some of the funding that's coming from the State of Texas and the federal government.  We will look to do some middle mile applications to become a sub-grantee in September and potentially build out some of those areas that we might now otherwise consider.
TR: What about beyond the Houston metro area?
SW:  Texas is a wonderful place to do business.  We really like the DASH (Dallas, Austin, San Antonio, and Houston) markets.   Texas is certainly a big state   In fact, Florida is closer to Houston than El Paso.  So there is a lot of real estate where there is just nothing there like out in West Texas. I think we want to stay in the big cities which are some of the fastest growing cities in the country.  
TR: How do you view M&A as a path to growth for Ezee Fiber?  What types of assets might interest you, if any?
SW: We like fiber assets. Other than a few exceptions, we stay away from type-2 connections, so we really control our own destiny.   We prefer to look at other pure fiber companies and do not have much interest in anything to do with legacy voice, video, or managed services businesses.   This industry has been consolidating for many years so there are just not that many assets available.  Despite that, we are still able to beat the bushes and turn interesting opportunities up from time to time.  Another issue we face is the prices for quality assets have gone sky-high and many owners have stars in their eyes in terms of what they think their assets are worth.   We're currently at a very high cycle in terms of valuations. However, a couple of years from now, those valuation metrics could change dramatically. Sometimes you just have to hang around the hoop and wait things out.    Eventually, the market will come back to its senses.    If we stay disciplined, patient and objective as it relates to acquisitions, good things will happen. 
TR: Other than the residential buildout, into what projects are you investing your resources in this year?
SW: We are hardening the network and upgrading it to a 400G ring so that we will have plenty of capacity to provide services to businesses, government, or other end users. That's been a big investment for us.  A great deal of our new construction comes from government agencies looking for bespoke dark fiber solutions.   Once we build those networks, we look at every way possible to monetize those fiber assets through our other verticals.  
TR: How do you view the residential FTTH opportunity?
SW: FTTH is very much of a local business. You have to be on the ground and you have to select the areas you're going to build very carefully. We put each neighborhood through a bit of a grinder, looking at home density, demographics, and the ability to connect to our own network, among other criteria. Only after we vet a residential area nine ways from Sunday will we build it.  We believe we can penetrate a market to 35% within 30 months.  If you look at telecom in general, FTTH is one of the few areas that's experiencing rapid growth. We reached the point where we're very comfortable building FTTH and feel we know what we're doing. One of the smartest things we did was to hire a professional who's done it over the years and really knows how the business works as the general manager of our FTTH business.
TR: What types of neighborhoods fit your criteria?
SW: We like the crust of the pizza. As you go out further from the city, there's less competition yet still attractive markets to build.  We do really well in those environments.   We prefer a high-density environment with limited competition, preferably with only one high-speed internet provider. We have identified plenty of those areas that we can easily serve.
TR: Is your FTTH infrastructure also underground or do you do aerial as well?
SW: We thought the mix between aerial and underground would be more like 30% aerial and 70% underground. However, we have had difficulty with the pole companies, who have a desire to replace their poles with our funds.    We are constructing a lot more underground than we expected. Over time, I think that will work well for us. We're a little bit hurricane prone in the Houston area.   When Harvey came ashore (twice), and we saw more than a few utility poles getting blown over.
TR: Do you plan to make a play for any of the government funding opportunities coming up this fall?
SW: Yes, we are trying to get smart about how to best position ourselves to become a sub-grantee of those funds. It seems to me the best way to go about that is to work with counties and cities who might a quality fiber company to work with them. I see a lot of public-private partnerships possible as we go hand in hand trying to receive some of these grants. There's just a crazy amount of money that's available out there. By September, when some of these first bids are due, I think that we'll have multiple grant applications in place given our capabilities.
TR: What projects might fall under that umbrella?  Underserved areas on the edges of the Houston metro area?
SW: That's right.  We are working on maps that show where areas exist with less broadband capability.  We'll be looking to go to the smaller towns outside of Houston.   In addition we will continue our dialogue with city managers, mayors, and councilmen to work on these grant applications. If we don't get these applications in, somebody else will, so we might as well take advantage where we can.
TR: How have broader economic trends like supply chain issues been affecting Ezee Fiber?
SW: We have definitely seen supply chain issues. Our warehouse is nearly full as we try to get ahead of that issue by buying as much as we can.  Inflation is also increasingly becoming an issue. We have 27 vehicles that are running around town and gas at north of $5 hurts.  A simple fiberglass vault was $450 and now it's $900. The cost of doing business is going up, even as we continue to have price compression in the bandwidth business itself.  But I feel that net-net, I couldn't be more bullish about where the business is going and what my colleagues at Ezee Fiber are creating.  It's an amazing time to be in this business.
TR: Thank you for talking with Telecom Ramblings!
If you haven't already, please take our Reader Survey! Just 3 questions to help us better understand who is reading Telecom Ramblings so we can serve you better!
Categories:
Uncategorized