This Industry Viewpoint was authored by Manoj Krishna Mohan, Manager, Salesforce Practice, Prodapt Solutions
Service providers must use the wealth of personal & geographic data to give customers what they want
Since the advent of digital-first, ecosystem-driven businesses, customer expectations have changed dramatically in the connectedness industry. Consequently, service providers are compelled to offer a fluidic and painless customer care journey with an acute focus on personalization. It can help service providers unlock new revenue streams by bundling the existing products or services (or unbundling to offer 'singles') based on customer needs. However, service providers face constraints with legacy customer relationship management (CRM) systems, which have the following limitations:
A heterogeneous environment due to the use of different systems from multiple vendors causes operational silos
A rapidly evolving IT landscape that brings a massive shift in the way the development team engages with IT Ops
Lack of pre-defined best practices, which inhibit collaborative approach among different teams
Lack of modern software tools which hampers the time-to-market for the deployment of new features or products
Modernizing the CRM to provide hyper-personalized care to the customers
Service providers must look beyond disparate legacy CRM systems and move towards a unified CRM solution. It would empower their care teams with high-quality data advanced tools and enable them to serve their customers better. One powerful approach to delivering a relevant customer experience is modernizing the existing CRM with Salesforce Communications Cloud.
The Salesforce platform provides plenty of capabilities such as order orchestration, automation of case assignments, and hyper-personalized experience for customers. But to reap maximum benefits, service providers must focus on the right set of transformation levers.

Fig: Transformation focus areas to ensure a successful modernization of the customer care journey
This article details the right set of transformation focus areas crucial for the successful modernization of the customer care journey.
1) Enhance data quality to increase the efficiency of care agents and gain account insights
A legacy CRM stack involves multiple siloed systems for different functions such as serviceability, asset tracking, etc. Each system captures customer details in unique formats, leading to duplication in the final output. These challenges affect the overall productivity and efficiency of care agents. Furthermore, there is a need for manual intervention to verify and clean the data before other teams like marketing or business intelligence use it.
Recommendations
Use the Vlocity Communications Data Model framework, an out-of-the-box (OOTB) additive extension of the Salesforce data model, to save deployment time of objects in the onboarding journey
Use schema builder to map data across objects such as account-level information, assets, etc., to enable quick build-time and minimal configuration.
Use DataRaptors to complement the insights given by the schema builder with tools such as Turbo Extract, Extract, Load, and Transform. Turbo extracts for better runtime performance, Extract for complex mappings, Load to write data into Salesforce and Transform to support formats like PDFs.

Fig: Modernized onboarding flow to achieve high-quality and standardized data formats
2)    Empower the care agents with the right tools and transform the customer onboarding experience
Traditional onboarding flow involves manual entry and validation of address details, leading to increased time in the onboarding process. Also, inaccurate address in the system leads to delivery of paper bills and truck roll arrival at the wrong location, resulting in disgruntled customers.
Recommendations
Implement a typeahead block to enable the care agents to speed up the new account creation process. Using the typeahead block, the care agent can save up to 90% of the keystrokes required to capture an address
Use a guided selling tool to enable new care agents to accelerate the sales process
Implement Salesforce Einstein Smart Search tool to look up address information (billing, physical, shipping) with a limited number of clicks

Fig: Modernized addressability check with Google Maps integration in Salesforce Communications Cloud
3)    Manage order with a single CRM view to reduce the cycle time of O2A process
With the increasing demand for quad-play offerings, products/ services are managed in disparate CRM systems. Hence, the care agent must toggle between multiple systems, leading to delayed processes and low customer satisfaction. Furthermore, there is a frequent need for manual intervention, as managing orders in disparate CRM systems is complex.
Recommendations
Use Salesforce Industries Order Management to view the action items on a single screen. This allows for easy troubleshooting.
Leverage low code platform capabilities to rapidly customize the business rules and deploy order management with minimal manual coding.
Leverage catalog to dynamically generate fulfillment actions based on the order context.

Fig: Modernized order management with a single unified CRM system
4)    Automate case assignment to improve the response time of care agents
When an installation technician or customer calls the support team during an issue, the care agent must manually run multiple checks to identify the problem. This results in increased time taken during tracking, extracting & scanning of data. Furthermore, the care agent must manually create a ticket and assign it to the service team.
Recommendations
Ensure that the active rule contains all the assignment entries for the support team. When you activate an assignment rule with incomplete entries, other assignment rules in the organization get disabled
Create escalation rules to automatically notify or reassign a case to a specific agent who can immediately resolve the case
Use Process Builder automation tool after case assignment to achieve custom requirements such as auto-sending posts on chatter, email, etc.

Fig: Automated case assignment of order errors
5) Provide hyper-personalization to customers using Customer 360
The care agents toggle between multiple systems/applications to determine customer details, billing info, and transaction history. Also, there is a lack of recommendations on promotions and discount offers for customers.
Recommendations
Use FlexCards to enable developers to build domain-specific UI components using the Lightning Web Components (LWC) framework.
Customize the TMF endpoints, as per requirements, for billing, invoice, and data consumption information.
Use DataRaptor, a mapping tool, to access data in both Salesforce and external data sources such as a legacy system or a REST API.

Fig: Modernized journey for existing customers using Salesforce Customer 360
Service providers can successfully modernize their customer care journey with these focus areas. This can lead to a 20-30% increase in ARPU from existing customers, 60-70% faster time-to-market
due to Salesforce's OOTB features and increase in NPS due to modernized case management and omnichannel capabilities.
I thank my colleague Rohit Karthikeyan, Manager – Strategic Insights for his efforts in compiling this article.
About the Author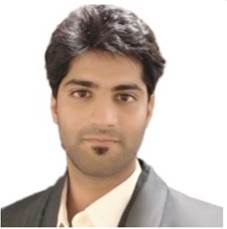 Manoj Krishna Mohan, Manager, Salesforce Practice, Prodapt Solutions
Manoj is a hands-on technology leader with 13+ years of IT Telecom Delivery, Consulting and Pre-Sales experience. He is a 5x Certified Salesforce professional who enjoys solutioning and maximizing impact for customer in Telecom BSS-OSS domains.
He is passionate about customer conversations that involve overlaps in Telecom domain and Salesforce capabilities. He enjoys building technical accelerator prototypes and implementing next gen solutions that enables Telcos/DSPs (digital service providers) scale new value waves in a profitable manner.
Manoj is a Manager at Prodapt, a two-decade-old consulting & managed services provider, singularly focused on the Telecom, Entertainment and Technology companies that helps clients transform their IT, products, operations, and networks to meet their strategic objectives. Prodapt's business consultants enable DSPs on their transformation journey at several layers, including cloud, customer experience, business outcome-focused initiatives, CapEx, and OpEx optimization programs.
If you haven't already, please take our Reader Survey! Just 3 questions to help us better understand who is reading Telecom Ramblings so we can serve you better!
Categories:
Big Data
·
Industry Viewpoint
·
Software