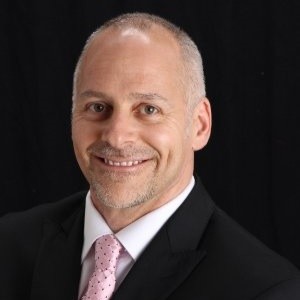 This Industry Viewpoint was authored by Mark Bunn, SVP, SaaS Business Operations at Nokia
In recent years, software has been disaggregating from hardware through Network Functions Virtualization and subsequently into cloud micro-services with the deployment of 5G. This steady evolution of network appliances to software running on commercial off-the-shelf (COTS) hardware sets the stage for a different business environment. While the industry still depends on location-centric hardware for communications services, software is approaching a state where it can be hosted anywhere.
Cloud-native architectures are growing with the availability of any cloud. However, these incremental changes, while helpful, will not deliver future relevance for the telecom industry. They are not enough to bridge the ever-widening gap between digital native disruptors and network operators, where disruptors thrive while operators reach a commoditized state.
5G is meant to deliver higher multi-GBPS peak data speeds, ultra-low latency, more reliability, massive network capacity, increased availability, and a consistent experience for more users. In short, higher performance and improved efficiency empower new user experiences and connect new industries.
Challenges to conquer before ROI can take place
As networks expand, data is generated farther away from the data center. Data processing must occur closer to where the data is generated – at the network edge. Edge computing processes data quickly, in turn closing the loop between where the data is generated (near the user) and where it's processed. As networks become more decentralized to get closer to the point of consumption, they must also become increasingly available on-demand.
IoT devices can deliver autonomous, intelligent local analytics based on their sensed environment. A good example is the rise of smart factories connected by the IoT operating within the plant. These factories operate in a seamless, connected environment where machinery and equipment improve processes through automation and optimization. Beyond producing goods, benefits include functions like planning and supply chain logistics with integration across the manufacturing supply chain.
Watch for other markets from healthcare to consumer goods to adopt Industry 4.0 technologies. Think remote surgery and emergency response; life-critical use cases that count on highly reliable, low-latency network communication when it's needed. The use cases may have short life spans and peak-load spikes to deliver elasticity through combinations of mature IaaS + PaaS + SaaS services in real or near real-time.
There is a need for more capacity at the network edge in densely populated urban areas that need a very different equipment profile than sparsely populated rural areas do. Although 5G improves coverage density, radio waves operate at higher frequencies with shorter coverage ranges. 5G radio and fixed wireless access equipment must move closer to the customer to achieve expected service levels.
5G edge automation needs dedicated resource management, specific infrastructure, location awareness and dependent capabilities, and an automation and control framework with controllers and security. This complexity is beyond manual operation.
To meet this demand, operators need a unique solution. We don't need a killer app as much as we need a killer network, with integrated orchestration and monetization services; instantly available, automatically scalable to address immediate needs, and elastic enough to downsize as the demand diminishes.
How SaaS innovation at speed and scale unlocks the benefits of 5G
Let's look at the progression. We have global and local data center presence, driven by hyperscaler cloud buildout and private cloud edge computing solutions. The cloud-native environment allows rapid deployments and updates, leading to new operating models leveraging common microservices architectures and APIs to create and drive new services. As-a-service models are mainstream.
The final link in the value chain is software-as-a-service (SaaS). SaaS is a catalyst to bring all networks alive in real-time. SaaS is a common business model across many industries today, setting the stage for a major paradigm shift in the way software is delivered across the telecom industry.
SaaS is vital to the industry's ability to compete with digital native disruptors that develop, test, and launch new consumer and enterprise services with maximum agility and low resistance. SaaS is the acceleration engine for our industry to realize the full potential of 5G and beyond.
Can CSPs lead the disruption of the telecom industry?
We are at a turning point in the history of the telecom industry where different and concurrent advances in technology will transform our economies.
5G is not just another "G", it is a digital revolution that affects consumer behavior and business opportunity.
Getting new services to market faster while optimizing the cost of services is key to generating real business value in the 5G era. A critical enabler of this outcome is the secure, programmable, orchestrated, on-demand network, readily available and operational at the edge. SaaS for CSPs is the final piece to the puzzle that connects customers to this "killer" network and delivers on the promise of 5G profitability into 6G and beyond. CSPs can and should lead the way to a new era of profitability, customer advocacy, and a connected world where no one is left behind.
If you haven't already, please take our Reader Survey! Just 3 questions to help us better understand who is reading Telecom Ramblings so we can serve you better!
Categories:
Cloud Computing
·
Industry Viewpoint
·
Wireless