This Industry Viewpoint was authored by Noah Rafalko, founder and CEO of TSG Global
And the robocalls keep on coming.
The STIR/SHAKEN legislation enacted last year that was supposed to save Americans from a pandemic of obnoxious robocalls has officially been declared a failure. Apparently, giving the government mandate a catchy name that evokes images of a spy and his martini wasn't enough to keep rogue telemarketers and tricksters at bay for very long.
Robocalls have returned to the same level as where they were just before STIR/SHAKEN was launched according to new data from YouMail, an anti-robocalling software leader. They estimate that U.S. residents received 4.4 billion robocalls in March 2022, roughly the same number as in June 2021 when STIR/SHAKEN went into effect.
The Federal Communications Commission (FCC) had the best of intentions that this latest effort would finally stop the gush of menacing robocalls. But these new figures reflect a different reality.
The bottom line is simply this: legislation can't stop robocalls.
There are too many nefarious players making too much money using our all-too-easy to find phone numbers as a quick and dirty way to perpetuate their schemes. Clever thieves will work their hardest to circumvent whatever laws the government puts into place to stop them.
Consequently, these unwanted calls will continue until a more resilient solution can be put in place. The proliferation of robocalls we've been subjected to has changed our relationship with interpersonal communication. Most of us have turned away from voice communication because of the bombardment of nuisance calls.
Are we damned to be plagued by robocalls for all eternity? Or is there any good news out there?
Unequivocally yes. Technology will be able to do what legislation like STIR/SHAKEN and Do Not Call lists have been unable to achieve.
Blockchain technology holds the key to our freedom from robocall hell. While most people associate the term "blockchain" with crypto currencies, its system of ledgers and immutable records are being applied to a wide variety of exciting technology projects across a diverse set of industries.
Blockchain helps deliver trusted communications to a select network of the user's choosing while keeping them protected from would-be predators. With blockchain-enabled identity associated with our phone numbers, we will be able to control who is trying to contact us. And perhaps in the near future, we will be able to control what data we have they have access to and for how long.
Finally, we will have the power to identify and let in contacts we deem safe and exclude unwanted parties. Wide scale adoption of this technology can send robocallers to the depths of Davey Jones Locker.
The FCC, Congress and the telecommunications industry as a whole simply need to agree on the promise of blockchain and its secure and immutable technologies to solve this decades-old problem.
While the federal government has tried many different approaches to protect Americans from harassment by telephone, not one has been successful. And the answer clearly doesn't lie with the carriers, which lack the transparency or even the means to maintain and update our identities.
I strongly believe the answer lies in the wide-scale adoption of blockchain technology, starting with the capability that already exists: to create a digital identity and join a community and a chain of custody that's securely stored and shared only with those whom we have given permissioned access.
In short, a blockchain identity solution can do what STIR/SHAKEN failed to do: enable enterprises to create communications that consumers can truly trust and bring the telecom industry into a much safer, robocall- and fraud-free era.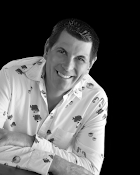 Noah Rafalko is founder and CEO of TSG Global, Inc. which provides voice, messaging and identity management services for SaaS companies and large enterprises.
If you haven't already, please take our Reader Survey! Just 3 questions to help us better understand who is reading Telecom Ramblings so we can serve you better!
Categories:
Uncategorized