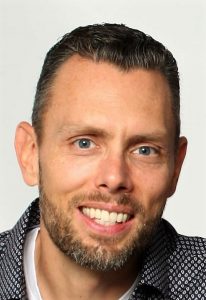 This Industry Viewpoint was authored by Sebastien Prieur, RAN/Mobile Solution Manager – EXFO
Operators are currently undertaking a massive investment in upgrading the infrastructure of both wireline and wireless networks. The need to upgrade and change is fueled by the billions of devices belonging to the IoT ecosystem and the new demands they will place on 5G fronthaul networks as operators begin rolling out 5G. Significant capacity will need to be added to support this unprecedented network evolution and expansion. To enable this evolution, new spectrum bands and advanced technologies are being introduced—innovations that will help operators profitably deliver the promise of 5G.  
What you need to know about 5G fronthaul networks 
Following the C-band auction in 2021, we're now on the brink of massive 5G mid-band rollouts across those purchased spectrum bands. Historical levels of fiber infrastructure spending are spurred on by the need to seamlessly connect everything together—plus deliver more bandwidth.
Mobile network operators (MNOs) are prioritizing network densification in the mobile fronthaul and midhaul in an effort to increase network capacity. With that comes the need to connect more macro cell sites, radios and small cells—all typically connected via the fronthaul and the midhaul—to centralized radio access network (RAN) hubs. These connections are increasing in speed, from 1G to 10G and 25G. Densification will also have a direct impact on the backhaul and the aggregation layers which are being upgraded to high-speed links of 100G and 400G.
At the same time, low latency high-reliability communication plays a critical role in advanced 5G use cases. Service level agreements (SLAs) will be much more stringent, creating the need for deterministic performance for bandwidth, latency, jitter, frame loss ratio and support for synchronization. The fronthaul network is undergoing an evolution and technologies such as eCPRI, PTP and others are leading the way. The introduction of multiple new technologies like massive MIMO (mMIMO), beamforming and active antennas are also changing the RF environment, making it more complex.
Moreover, as 5G fronthaul mandates higher data bandwidth than 4G access networks, the use of additional fiber optic links to support these higher throughputs will be required. In addition to more fiber links, existing fiber infrastructure must also be leveraged as a critical path to 5G. As such, aging fiber networks need to support a mix of optical technologies, such as PON and DWDM. Meanwhile, networks are becoming denser to accommodate increasing cellular traffic and provide the improved coverage that 5G demands.
Validate 5G deployments with the right 5G network test tools and processes
Ensuring network quality, reliability and availability will be paramount when deploying new 5G services. MNOs need to simultaneously rollout multiple new technologies which will require a trained and qualified workforce. Plus, this all needs to happen relatively quickly, making it a challenge simply to keep pace. Finally, operators need to accomplish these goals while minimizing operational costs. To achieve this, it is essential that MNOs have the right 5G network test tools, as well as methods and procedures that are simple, automated and cover all key technologies.
As the foundation of new 5G networks, it's important to get fiber infrastructure up and running right the first time, without repeat visits to correct issues that should have been spotted at time of install. Plus, lots more fiber requires more testing, so field technicians are required to do more in less time. Consequently, there is a growing need to boost efficiency in order to accelerate rollouts (again, by getting things done right the first time) while simultaneously minimizing operational expenses.
During installation, a challenge for MNOs and contractors is how to make sure radio units are working properly and all beams are being transmitted correctly. Tools like an RF spectrum analyzer can demodulate the 5G NR signal, confirm proper transmission and see whether beams are being transmitted. Furthermore, with a non-standalone (NSA) architecture—as 5G depends on the 4G backbone—poor 4G performance will translate into poor 5G experience. Therefore, it is important to make sure that cell sites are not affected by RF interference or PIM issues. RF over CPRI test applications and real-time RF spectrum analyzers are tools that are required to ensure good performance of 5G networks.    
Another key factor to consider are the emerging network synchronization technologies for 5G—such as 1588 PTP—that operators are deploying around the world. When well-engineered and all elements are configured correctly from day one, networks are synchronized without any issues. But that is easier said than done as packet-based synchronization is new to many operators. In addition, 5G brings much more stringent timing accuracy requirements—in some cases in the nanoseconds to support TDD, advanced carrier aggregation and CoMP (Coordinated Multi-Point). Furthermore, identifying the source of timing issues is not a simple task. Between a defective piece of equipment, configuration issues, excess packet delay variation or network asymmetry, it can become quite challenging. And if not resolved, timing issues can easily degrade RF performance and impact QoS.
Lessons learned when rolling out 5G networks
Having the proper 5G network test processes and tools adapted for new, emerging technologies will be important for MNO operation teams and their contractors. They need procedures and test solutions that will help them accelerate their deployments. They need tools that are easy-to-use and easy-to-interpret—tools that eliminate time-consuming learning curves, can evolve with the technologies they're deploying and support all their testing requirements. To help them navigate through all this technological complexity and ultimately accelerate 5G network rollouts, operators are turning to their technology partners to provide viable solutions.  
Finally, due to the speed at which deployments are taking place, automated test applications and processes become essential. Operators need to track progress and obtain real-time visibility into the results of the work being performed by their technicians, contractors and sub-contractors. As a result, cloud integration of tools and procedures is becoming increasingly important. Ultimately, solutions that can efficiently and accurately orchestrate the flow of information throughout critical testing phases during the installation and activation of 5G cell sites will accelerate field deployments.  
If you haven't already, please take our Reader Survey! Just 3 questions to help us better understand who is reading Telecom Ramblings so we can serve you better!
Categories:
Industry Viewpoint
·
Wireless