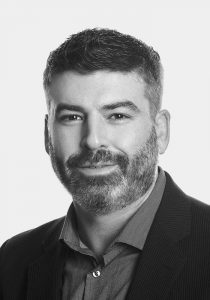 Of all the newer infrastructure builders and operators in the market today, perhaps the hardest one to classify by traditional standards is MOX Networks.  As a subsidiary of NantWorks, the brainchild of healthcare visionary Dr. Patrick Soon-Shiong, MOX came on the scene several years ago to build new conduit and fiber infrastructure both in the metro and the long-haul where others had not been able.  With us today to take a deeper look into Mox's origins, motivations, and approach to infrastructure, as well as its buildout plans going forward, is COO Allen Meeks.
TR: What was your journey to MOX Networks?  How did you get involved?
AM:  I started my telecom career at Qwest almost 20 years ago in sales engineering.  After almost 5 years within various departments, I felt like I had a firm grasp of the ILEC world.  From there, I moved on to IP transit and global peering as well as consulting and working for a few regional transport carriers before joining a start-up in Seattle called Spectrum Networks.  After helping to grow Spectrum as a complete profile of wholesale IP transit aggregation, data center transport and gigabit to the home products, it was sold to Wave Broadband.  I met the founders of MOX shortly thereafter and helped them successfully put together a dark fiber solution they needed at the time.  When they subsequently approached me for a corporate development role in 2015, I took them up on the opportunity.  I have been driving the network expansion strategy for MOX since.
TR: What drew you to MOX?
AM: I was enamored by what Nantworks CEO, Dr. Patrick Soon-Shiong, was doing in the realm of using data to cure disease. I saw an opportunity to do something a little different that was outside the typical telecom EBITDA environment.   MOX was creating purpose-built infrastructure for the doctor's capacity needs, tying together crucial data compute and storage locations on private fiber networks and lighting their own systems.  This long-term investment strategy was an opening to different models that are more conducive to constructing long term assets and solving real issues with the age and restriction of long-haul fiber in North America. 
TR: What is Nantworks trying to do, and how does MOX enable that vision?
AM: Nantworks is the parent company of various private and public entities focusing on three pillars: health & life sciences, energy & renewables and connectivity & communications.  Before MOX, Nantworks was buying telecom services on the private market.  Nantworks needed to acquire bandwidth in a strategic fashion that required specialized telco expertise and there was an ever-increasing bandwidth need to support their effort. This necessitated a holistic-ownership model for integrated telecom services that could satisfy existing and future needs specific to health-care data networks.  A brainstorm session was crafted into a strategy of owning and operating networks while simultaneously realizing these assets as capital expenditures for continued development over time to satisfy any arising capacity needs. Upon executing this model, Nantworks (and Dr. Soon-Shiong) could be adjacent to the telecom space and monetize assets as they saw fit.  Most of the new capital projects that MOX does today are related to hitting a tipping point in OpEx on certain routes such that, over enough time, it makes sense to invest in them.  That remains the philosophy today. 
TR: How do you approach monetization outside of the demand from Nantworks?  What types of opportunities do you look for?
AM: Where we've constructed and put real utility in the ground, we look at how we can capitalize on everything from carrier, content to community.  We've constructed these net-new long-haul routes with foundational support for end-to-end connectivity.  However, after the initial network deployment we come full circle and work with communities along the way to liberate their backhaul limitations.  Most communities that have attempted fiber projects are left with islands of fiber and the backhaul remains as a barrier of entry for competitive service providers and data savvy enterprises.  In addition to communities, we focus on satisfying the other layers of need along the routes we build and look to the wireless and satellite backhaul space to connect laterals to our backbone cables.  We're interested in developing these routes in novel ways that solve multiple problems.
TR: What does MOX's network infrastructure itself look like today?
AM: MOX has grown exponentially over the past 6 years. In addition to building out our own fiber networks during that time, we have partnered with other network providers in strategic locations in order to extend our reach to additional end points for our customers.  With that, we continue to be a wholesale provider with three core offerings: lit services, dark fiber, and dark fiber channel (also known as spectrum). We offer dark fiber on a handful of routes that we've constructed around the US, but no contiguous nationwide dark fiber network yet.  That said, we certainly do have network segments that are highly requested: Seattle to Portland, Hillsboro to Portland, Columbus to Ashburn, New York to Ashburn, Ashburn to Atlanta, and one we are still working on, Chicago to Indianapolis. So, when I talk about community development, it is centered around these routes because they are the ones, we have some advantage in at the right-of-way level.  For lit services we operate a nationwide DWDM network and offer Nx100G wave services.  In addition to US routes, we also offer communication services from the US to Japan, more specifically, from Seattle to Tokyo.  Mox KK is a licensed Japanese Telco, and we own and operate systems in Japan which allows us to provide unique US to Asia transport options.   
TR: How does your approach to dark fiber and conduit buildouts on these routes differ from others in the market today?
AM: It is primarily the long-term approach Dr. Soon-Shiong is willing to take on routes that make sense.  We look to build initially to lower our overall costs, increase the assets on the books, and ultimately to offer Nantworks an option for scalability within the healthcare realm.  Typically for new construction, we have support structure agreements and/or right-of-way license agreements on those routes which allow us to access them strategically, which is not a very common model in telecom.  Typically, companies that own long-haul rights-of-way avoid direct monetization of their dark fiber assets or duct assets, and even avoid cooperation with other operators on right-of-way assets.  By not being tied down to the typical telecom model we can look further out, sharing the ownership in ways that we can build real utility assets and create more of a legacy for MOX, as well as the areas that we build fiber.  Very few carriers are really doing any net-new long-haul builds unless it's a rebuild of an existing route and entirely success based.  Actively working with rail, power, gas and public rights-of-way to sign new agreements to put new ducts in the ground is not conducive to a one-to-one customer contract finance relationship. We're trying to look at building assets like this as a long-term investment, much like you'd look at financing common infrastructure that are going to increase the tax base for communities in the long run.   
TR: Where does the dark fiber channel or spectrum offering fit in?
AM: I very much see us as pioneers with our dark fiber channel offering.  We spent a lot of time thinking through the legal and technical frameworks needed to essentially cooperate on a DWDM system in a customer/provider relationship.  We've been providing dark fiber channel services commercially as far back as 2015.  In my experience, talking about spectrum is a great conversation starter because a lot of customers exploring the options are doing so to capitalize the cards themselves and get maximum bandwidth potential per channel or carrier.  However, optical systems that run many thousands of kilometers in length are much different with myriad factors greater than metro systems without amps.  These customers must be at a certain minimum level of bandwidth need as well as engineering expertise to own the increased customer responsibility with dark fiber channel.  We understand the capitalization requirements well ourselves as operators, so we work with customers to find the best solution within budgets. MOX truly excels at solving for these pieces of the puzzle when it comes to spectrum services.
TR: What projects are on the table right now for MOX?  Where are you building now, and where are you looking to go next?
AM: We recently completed construction on our diverse Hillsboro to Portland route, as well as our diverse Columbus to Ashburn route.  Those have been excellent additions to our network portfolio, as they have offered diverse paths for our customers.  We're currently continuing from Seattle going south and will meet our Hillsboro to Portland build in north Portland.  The most challenging part of the Portland segment was in the busy downtown area, and this was done with our recently completed Hillsboro to Portland segment.  We expect the build to Seattle to be completed and in operation by Q1 2023.  The major differentiator and advantage of our new MOX route is that it addresses diversity from Hillsboro Data Centers to downtown Portland for access to common long-haul routes, as well as Hillsboro to Seattle without having to go through downtown Portland as optionality for customers.
Other active construction projects that we're executing on are middle mile laterals off the existing routes we have previously built as network expansion.  This includes Columbus to Ashburn, Ashburn to Atlanta and we'll employ a similar strategy on our current Seattle to Portland build.  As we construct those lateral to satisfy wholesale customer requirements, we are creating small forays into communities and helping liberate regional islands of community fiber with backhaul to regional interconnection points, creating layers of new possibilities.
In terms of lit service and spectrum offerings, we now market a new nationwide network, which leverages interconnections with 16+ carriers, stitching together a more contiguous long-haul network that we can now offer to our customers. National capacity needs were initially driven by our parent company and MOX has been able to deliver on that need and can now extend a lot of national capacity options to additional customers.
TR: How do you view the company's position in the ecosystem alongside the hyperscalers, carriers, and alternative providers?
AM: We plan for scale, dynamic capacity and latency requirements in a very similar fashion to hyperscalers and we collaborate with many of them at different levels.  As MOX has taken the next step to design, engineer, construct and operate fiber networks, this necessitates developing in-house resources for construction and operations.  Other content companies are reaching this tipping point as well and are taking a longer-term approach that invests in the need for new long-haul fiber networks.  We've outgrown traditional lit systems on the premise that the economics of operating ourselves and constructing our own fiber in certain cases makes good financial sense long term.
TR: I hadn't realized a healthcare entity today might generate enough traffic to make it behave like a hyperscaler.  Is there that much demand already?
AM: If you look at it just from a 100,000-foot view in terms of big data, a significant percentage of the world's data volume is being generated by healthcare today. By 2025 the compound annual growth rate for data in healthcare is predicted to reach almost 40%, which is 6% faster than manufacturing, 10% faster than financial services, and 10-15% faster than media and entertainment. The need is very, very real, and it's not happening smoothly. If the types of networks and solutions required to support that growth was readily available, that growth rate would likely double. The reality is that network providers traditionally addressed healthcare data via telco specific products such as "SD-WAN," without taking into consideration a model that would be more collaborative and novel within the space.  There are not any carriers that are exclusively serving or readily equipped to support the rapidly developing healthcare industry.  It truly does require special understanding and extensive planning to support the ever-evolving demands of healthcare and the technological advancements associated.
We are truly honored to both participate in and offer transport solutions to Nantworks and other customers seeking infinite capacity to support their business!
TR: Thank you for talking with Telecom Ramblings!
If you haven't already, please take our Reader Survey! Just 3 questions to help us better understand who is reading Telecom Ramblings so we can serve you better!
Categories:
Fiber Networks
·
Industry Spotlight
·
Metro fiber