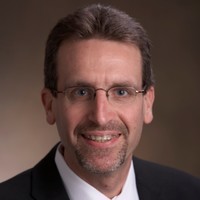 No infrastructure is more critical to a data center than the power that keeps it online, and when the grid fails those backup generators must be ready instantly. As all our infrastructure becomes more complex and automation drives everything, those power systems must keep pace with the times. Today we talk with Mike Pincus, Director of Sales Operations at Kohler, a data center power industry leader, to learn about the innovative new approach to commissioning he developed.
TR: What is your background and how did you get involved at Kohler?
MP: I graduated from college with an electrical engineering degree in 1991. I came to work at Kohler in 1995 as a project engineer in the paralleling switchgear department. Two years later, I became the manager of that department, which I did for 16 years before moving to an outside sales position. Five years ago, I moved into my current role with Kohler.
TR: What are the origins of Kohler Power Systems and how did the company get started in the data center sector?
MP: Kohler Power Systems is the third-largest manufacturer of power systems in the world, providing the generators, transfer switches, paralleling switchgear, and everything else that a customer would need to create and transfer power. Having this complete ecosystem of products, it makes sense that Kohler has quickly become a global leader in the data center power space. Most people know about our kitchen and bath business, but don't know that our roots are in farming. Our founder, John Michael Kohler, got his start selling cast iron farm implements to farmers. One day he threw some legs on an enameled hog scalder, called it a bathtub and the rest is Wisconsin history. A few years later in 1920, we coupled an alternator and an engine to produce a generator to supply the same rural farmers with electricity. Today, Kohler's 40,000 associates supply power and plumbing products to millions of customers in over 150 countries.    
TR: You have helped develop a unique approach to the commissioning process for onsite power systems, how did that come about?
MP: In large paralleling switchgear systems, complex code is required to assure seamless transfer of power. These are the systems that I focused on. As our business grew and the systems became more complex, we quickly realized we needed concise and comprehensive commissioning procedures that used a systematic approach to ensure both normal operation and how the system would respond to sequence failures, such as a breaker failing to open, failing to close, and so on. 
TR: So how did you address the challenge?
MP: The typical sequencing would be: power outage, generator start, open and close breakers to reroute the power from utility to generator. When power returns, the process reverses. To properly capture the precision of this event tree, we switched to an event-driven system response sequence chart that explicitly goes through the sequence, step-by-step, to demonstrate how systems will function with a what-could-go-wrong response if the expected system response did not happen.
TR: What form does this take on from the operator's perspective?
MP: It's a physical checklist on a clipboard. But it's a checklist as opposed to a narrative – a shortened version that translates the code without having to read the code itself. Data center operators appreciate the simplicity of the output.
TR: Isn't all the equipment standard and fully tested already?
MP:
The hardest part of commissioning is testing the automation that you can't physically see. You must make sure it will respond correctly not only in the normal sequences of operations but also if something should go wrong. Whether it's a breaker that fails to open or close or a generator that fails to run, it's crucially important that all the failure modes are checked. We test all scenarios so a data center manager is confident that their facility will always properly transition and roll to backup power without downtime. 
TR: How does Kohler's commissioning process differ from other on-site power systems providers?
MP: The thoroughness of Kohler's process is unparalleled. No one else documents sequences with interpretations of code results like we do. 
TR: Is each commissioning process also a custom job or does your approach take advantage of overlap?
MP: Our templates give us about 80% of it, and then we customize the last 20% to meet the unique needs of that particular project.
TR: Are new technologies further stretching your commissioning process in today's environment?
MP: The discrete equipment is relatively unchanged, but the size and complexity of the systems is growing rapidly, increasing the margin of error. But since we have a templated methodology that can scale infinitely, we've been able to grow with our customers.  
TR: Where is Kohler putting its efforts toward now?
MP: Massive scale and sustainability are dominating the design agendas of our largest global customers and Kohler is responding. Our controllers and coding can simulate the changes that represent both new large-scale scenarios and those which can be configured to accommodate sustainable operations. We anticipate continued growth of data center campuses and breakthrough technologies to reduce carbon impact and have the products and implementation capabilities to serve them both.
TR: Thank you for talking with Telecom Ramblings!
If you haven't already, please take our Reader Survey! Just 3 questions to help us better understand who is reading Telecom Ramblings so we can serve you better!
Categories:
Energy
·
Engineering & Construction
·
Industry Spotlight