This Industry Viewpoint was authored by Amit Kumar Dash, Chief Architect in CTO Office, Core Networks Technology & Platform, Nokia Cloud and Network Services
In 2021, the building out of 5G networks across the globe saw a significant acceleration. That said, the telecoms industry promises many other significant developments that will make this year just as, if not more important. I have been having many conversations over the past many months with decision-makers at communications service providers (CSPs) and other industry partners. From these discussions, here are five developments below worth tracking in 2022 and beyond.
The intersection of wireline, wireless, IT and telecoms
CSP networks today often work in siloes, using different access, transport, and core domains, while wireless and wireline subscribers are served by distinct OSS systems, databases, authentication mechanisms, and more. While around 50 percent of global CSPs have both mobile and fixed assets, a high percentage of them still do not offer fixed-mobile convergence (FMC) bundles.
Converging networks and systems across wireline, wireless and private enterprise 5G networks will deliver benefits such as simplified and unified operations, unified service delivery, cost savings and opportunities for new applications that span all access types.
Meanwhile, the convergence of IT and telco cloud is a growing trend that utilizes common cloud resources for any workload to optimize and reuse data center investments lower operating expenses (OPEX), drive elasticity, and enable on-demand resources. Another trend that brings the benefits of OPEX-based consumption models is the adoption of hybrid cloud to leverage public cloud for hosting 5G cloud.
Honing in on advanced 5G
In 2022, 5G 3GPP Rel-17 is close to completion for publication. Likely around the end of 2023 or early 2024, the focus will then shift to Rel-18 to establish 5G-Advanced specifications. 5G-Advanced is an evolution of 5G New Radio (NR) and the 5G Core, which will pave the way to 6G.
With these expected enhancements, we can expect new capabilities that can support advanced applications including extended reality (XR) technologies driven by Web 3.0, autonomous self-driving, cloud gaming and drone control. In terms of performance, enhancements can be expected in areas such as edge computing, non-terrestrial networks, uplink coverage, beamforming and IoT optimization.
Additionally, CSPs can expect to make operational gains from data analytics with slicing enhancements, artificial intelligence/machine learning (AI/ML), traffic splitting/steering and the realization of enhanced network energy efficiency.
Human augmented assurance of network operations
The only way CSPs can become truly customer-centric is by transforming their operations into full data-driven ones. We will see an increase in the use of analytics and AI/ML to turn data — from networks, devices, customers, services, social media, etc. — into benefits and valuable business insights.
CSPs are empowered through real-time customer intelligence to run targeted and dynamic marketing campaigns; provide intelligent operations guided by the predicted customer impact; augment and automate customer care. It will be crucial for CSPs to eliminate organizational and domain silos by connecting systems and removing manual processes that may cause bottlenecks and slow down progress. Operational staff are guided through immediate insights to enhance and protect the customer experience. Customers won't wait until the analysis is pieced together so many actions will become automated for instant response.
Automation-driven insights: a key revenue driver
As CSPs focus on new vertical markets like manufacturing, logistics and more, we will see dramatic increases in network size and complexity, with the acceleration of 5G rollouts and the connection of billions more devices. To summarize, this means a lot more data.
Thanks to advances in computing power, cloud storage and analytics, a mass amount of data can be processed, and automation will deliver data-derived insights at lower cost, with more precision than ever before. Productivity and network reliability can be improved using AI/ML, as well as enable CSPs to provide new and improved customer engagements that protect market share from competitive rivals to win revenue.
AI/ML and automation will bring forth a surge in new services such as mobility analytics for insight into travel patterns, service use and behavioral analysis. CSPs will offer beneficial services to help improve city planning, driving safety, transportation efficiency, industrial productivity, and public safety. All of this is just scratching the surface of the possibilities AI/ML and automation can bring.
Address new enterprise opportunities with Software-as-a-Service
Last but certainly not least, as-a-service models – specifically Software-as-a-Service – will continue to boom in 2022. Subscription models to consume cloud services like infrastructure, software and platform-as-a-service, have become the norm for enterprises, and they are set for rapid growth in the telco world.
Core network Software-as-a-Service (Core SaaS) is another emerging and upcoming opportunity for CSPs and enterprises as it offers core network solutions with software and services bundled into a pay-as-you-grow subscription while delivering simplicity and a more predictive, OPEX-led approach.
To adopt Core SaaS, CSPs will need to make more investments and move away from manual configurations, while embracing an orchestration and automation-led approach. As many CSPs have already started their digital transformation journey, they are well placed with enabling technologies like cloud and automation to improve and enhance their capabilities related to customer self-service, programmability, and monetization to become SaaS-ready.
About Amit Kumar Dash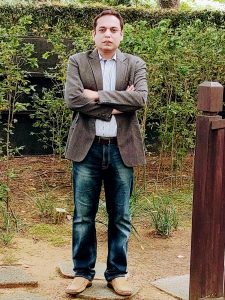 Amit is currently serving as Chief Architect in CTO Office, Core Networks Technology & Platform, CNS. He focuses on technology development and architecture for 5G Core, cloud, core domain management and hyperscalers. He has over 20 years' experience in areas such as strategy, technology architecture, consulting sales engineering and has developed expertise in large carrier environments. Connect with Amit on LinkedIn or follow him on Twitter
If you haven't already, please take our Reader Survey! Just 3 questions to help us better understand who is reading Telecom Ramblings so we can serve you better!
Categories:
Industry Viewpoint
·
SDN
·
Software
·
Wireless