This Industry Viewpoint was authored by Andres Proano, CRO and EVP of BTS
The international voice market has never been more complex than it is today. Surcharges and penalties are being introduced in new markets while fraud and pricing pressure hurt margins. The role of the Tier 1 carrier has to evolve to be an enabler for profitability and long-term growth. That's a different mindset than we've seen in the past and it is underpinned with new technology and service offerings.  
Cross-border OTT Traffic overtook international carrier traffic in 2016, according to TeleGeography. Over the six-year period since then voice fraud has ramped up while pricing pressure has continued. For Tier 1 carriers, this has created opportunities to do more for customers and partners and become an enabler for maintaining and growing margin, rather than just terminating traffic across a global footprint.     
There will always be disruptive voices in the market and Tier 1 carriers can help to minimise their impact on customer and partner businesses. They can help organisations to adapt in a changing market. After all, the wholesale voice carrier market will be worth more than $45 billion by 2026, according to Global Market Insights. There is still a lot to play for in international voice despite the challenges.
The 'business as usual' approach no longer matches the needs and demands in the market and Tier 1 carriers can solve challenges, share best practice, and differentiate their offering as ecosystem players. Carriers must look at the range of challenges facing partners and customers and offer comprehensive vision for the future of voice.
There are five big priorities that Tier 1 carriers should address to support the long-term growth and sustainability of their customers and partners:
1. Offering a Comprehensive Platform for Success, Not Just Reach
Tier 1 carriers need to ensure that they are providing an end-to-end managed service offering to deliver greater levels of success to their customers. An emphasis on technology has led to the development of a number of tools that allow for the optimisation of the carrier's offerings. By delivering an end-to-end platform, Tier 1 carriers can maintain high quality user experience while maximising cost efficiencies.
Offering a comprehensive set of managed services enables customers and partners to deploy the solutions needed to overcome industry challenges. A managed services platform integrates different modules including switching, routing, fraud prevention and billing with absolute end-to-end automation of the business' processes. Rather than focussing on reach alone, Tier 1 carriers should aim to provide a complete service wrap that is equipped to handle a wide range of industry challenges.
2. Maximising ROI with Routing Optimisation
Traditional call routing methods are often inefficient and costly. Carriers need to combat decreasing margins and optimise operations with a solution that can maximise their efficiency in routing voice traffic.
To establish the most cost-efficient route for voice traffic, carriers can deploy enhanced routing optimisation that delivers the best call quality and rates. Carriers can leverage a comprehensive solution based on complex algorithms to make routing decisions based on the analysis of historical data. Tier 1 carriers can drive greater efficiency into the path that voice traffic takes, reduce the number of suppliers it encounters and capture maximised ROI. The result is the best mix of cost and quality, based on several pre-set parameters.
3. Removing Fraud from the Value Chain
Fraud mitigation should be a top priority for Tier 1 carriers. The impact of fraud has the potential to cause major financial losses and irreversible reputational damage. The focus needs to be on ensuring that fraudulent traffic is stopped before it can impact customers and partners.
Tier 1 carriers should deploy anti-fraud capabilities including data analytics, and 24/7 monitoring, reporting and alerting to prevent and detect fraudulent traffic. The right fraud prevention tools will enable carriers to maximise revenues and allow for rapid response or blocking when requested.
To build upon deployed fraud mitigation capabilities, the Global Leaders forum (GLF)'s work should be amplified and supported to ensure carriers from the top down are stopping fraud from impacting the value chain. This will benefit not only the voice industry, but wider society.
4. Automation, APIs, and Seamless Business Models
Friction-free interconnections, transactions and settlements should be a priority and supported by Tier 1 so that carriers of all sizes can access world-leading service and accelerate growth. These processes no longer require human intervention, they can be carried out with seamless automation.
Customised APIs allow carriers to integrate voice calling within applications and make it easier to receive and control calls across worldwide locations. This can allow carriers to create a virtual local presence with geographically specific numbers to better serve customers. Providing an inclusive business model to end users makes it simpler for voice carriers to scale up their business.
5. Focus on Continual Transformation
Voice carriers have to be focused on transformation in the long-term and supporting customers with new models and technologies today and in the future. With the adoption of new capabilities, carriers must be prepared to match the speed of innovation to ensure they thrive in this new environment.
The future of voice rests largely on delivering a superior user experience. More organisations are incorporating unified solutions into their offerings and carriers need to be ready to introduce new support from these services for customers. Digital transformation will involve blending offerings to evolve the role of the carrier.
Tier 1 carriers must streamline new offerings to match an evolving voice market to make sure that their business does not fall behind industry competition. This will ensure that they are building greater customer experience for the enterprises they serve.
The Future is Flexible  
Carriers that take the top voice priorities into consideration will be more prepared to deal with upcoming technology trends and barriers to growth. They can lead the way to a more resilient voice environment with more powerful, robust and efficient network offerings and solutions.
Deploying a strategy that addresses all potential challenges is the best way for Tier 1 carriers to protect their partners and customers. By closely following the top priorities of the voice industry, they can emerge as leaders within the telecoms space and set a solid standard for voice carriers of all sizes.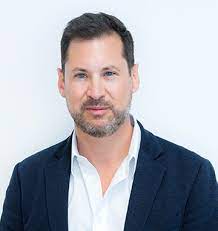 Andres Proano, Chief Revenue Officer & Executive Vice President at BTS 
Andres Proano is the Chief Revenue Officer & Executive Vice President at BTS. With more than 20 years of experience, he is an expert in driving revenues through new business sales, marketing, and partner strategy. Previous to BTS, Andres held position at International Finance Bank.
If you haven't already, please take our Reader Survey! Just 3 questions to help us better understand who is reading Telecom Ramblings so we can serve you better!
Categories:
Industry Viewpoint
·
VoIP