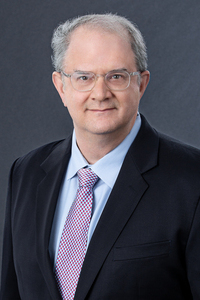 During 2021 we have seen many providers, large and small, invest in their FTTH networks across the country.  Consolidated Communications has been planning for this for a while now, and this year really began to bring homes on-net.  With us today to talk about Consolidated's plans and progress is Erik Garr, who joined the company this year as President of the Consumer-Small Business unit.  Erik previously led Google Fiber's business on the East Coast, and while at the FCC co-wrote the National Broadband Plan.
TR: What has Consolidated Communications been working on this year?
EG: We have been spending a lot of time building a large Fiber-to-the-Home network. We are on track to build fiber to 300,000 homes this year, and plan to reach 1.6 million by the end of 2025. Our second area of focus has been rebuilding our customer experience and creating a new brand that that we recently launched, called Fidium.
TR: What parts of your service territory are you focusing on for your FTTH buildout?
EG: Over the last year, we have focused on northern New England, as well as a little bit in Minnesota, Illinois, Texas, and California. We have opportunities in many of our markets.  It's a combination of where we see demand from customers and where we have the capacity to do construction. We didn't really build to many homes in the year prior, so this year's construction has been a nice start to what will be a pretty long journey.
TR: Those plans would cover about 70% of your current footprint, what comes next for the remainder?
EG: With a capital project of this size, it's very important to have a goal. But it's also important to focus in on every week and every month to make sure that we're getting our work done. I think that as we get closer to that 70% threshold, we'll reevaluate. There may be additional areas that we feel like we can construct in a cost-effective way. But then there are some areas that are very rural. And we're always working with municipalities to try to find answers where public financing can help extend the network. We've got a nice track record of public-private partnerships up here in New England, where that works pretty well. We did participate in RDOF and I suspect will participate in future programs coming down the pike as well. 
TR: For a long while, the consumer and SMB fiber opportunity was not a popular one. That has definitely changed in a big way over the last few years.  What has changed?
EG: I'm probably the wrong person to ask because I've always seen the opportunity. During my time at the FCC, we believed that our economy would be more competitive if we had better broadband to homes and that the best technology for that ultimately was going to be fiber. This has always been something that consumers wanted. Whether any individual company makes a decision to upgrade their infrastructure is a far more complicated question. One of the things that drew me to Consolidated is that they saw this as well. Before I arrived, the company spent a lot of time focusing on managing the business in a way to attract financing so that they could upgrade the fiber plant and really make the transition from copper to fiber. Really, I'm here to execute a strategy that they've set a while ago. But the pandemic has also changed this discussion. You certainly don't find many people wondering why we need good internet at home anymore.
TR: What type of FTTH network are you building?
EG: We are deploying XGS-PON, which gives us plenty of capacity. It's a 1G symmetrical service that can easily grow to 10 if that's something that consumers need. The way I've always viewed the technology of FTTH is that the real hard part is getting the fiber in place. The electronics will always get better and we will always continue to upgrade to make sure that we're doing the best for our customers. But our focus right now is really getting the fiber constructed properly to a large number of homes, and I think we're off to a pretty good start.
TR: How has the pandemic affected the FTTH buildout?
EG: I have only been here for 8 months, so my pandemic experience is a little different in that the real difficult moments were prior to when I joined. The way I look at the pandemic's impact on us is that we're in a relatively fortunate position.  We do see more network usage. And when you see more network usage, you feel really good that you have a symmetric fiber optic network because it allows you to manage that. I think the other impact we've seen is certainly on our workforce. We spend a lot more time working remotely than perhaps we used to, but a lot of our workers are computer-based so that has not been a huge adjustment for them. We've certainly had to make sure we're protecting the part of the workforce that is doing construction and installations.  But there are other businesses affected far more by the pandemic than we are and I feel like we've managed through it well.
TR: With FTTH buildouts you inevitably have to do a lot of permitting work with local communities, how has that process been during this period?
EG: Another thing that drew me to Consolidated is that historically the company has been community-focused. I think that anytime you're in a business in which one of the main functions is constructing and maintaining an asset that lives in our communities, you want to be responsible. So we continue to try to partner with communities and communicate well. But I would say that the conversation tone is different than when I was doing this with Google Fiber in that no one really debates whether we want better broadband. Community leaders are recognizing that their constituents are going to want better infrastructure, and that makes everybody want to work together on the various construction issues that come up.
TR: Consolidated's current footprint derives from some pretty substantial M&As and integrations.  How do you view M&A in today's market as a path to growth? 
EG: Like any company, we're always reviewing our portfolio. We do have a track record of acquiring and integrating fiber assets in the past, and we recently announced the sale of our Ohio assets. That said, we are laser-focused on our organic fiber expansion plans.
TR: What challenges lie ahead of your FTTH buildout plans? 
EG: These programs are hard work, and there are always several things to worry about.  Right now, obviously, every business is worried about the supply chain and we're not immune to that. The good news in our case is that this plan was really pre-pandemic, so for most of what we've been doing we have been communicating with suppliers for some time. We have great relationships and we feel like we're managing the supply chain issues well, but they're certainly there. Another challenge is that we really need a better digital experience. Purchasing the internet should be as easy as using the internet, and we have an opportunity now to really change that customer experience. That's hard work, and I'll keep worrying about that until we're up and running and delighting customers. Finally, the other thing is that we've got to rebuild our growth engine. As the company was seeking new investment, we weren't able to invest in growth until recently. That means we've got to recruit new front-line workers, and in the same way that the supply chain in the world is quite different, our workforce has changed. You can open up any newspaper and read about how people are changing how they want to work and what they want to do. We are certainly not immune that either.  But what motivates me is that any time you talk to an end customer about a gigabit fiber connection, they're pretty excited to talk to you. So there will always be challenges, but we have a product that people want.
TR: How are you approaching improving the digital experience?
EG: If you think about how a consumer purchases the internet today, it's very different than it was a decade ago. This is a business that really is about execution. People want to purchase the internet. They want it set up at their house quickly and they want to use it. I always joke that if our customer experience becomes perfect, people will stop talking about their internet connection. These days, you go to a cocktail party and somebody will tell you about all their problems with this provider or that situation. We want to provide an experience that's so good we just kind of fade into the background and people just get to use the internet, which is what they really want.  A few weeks ago we launched Fidium Fiber Internet that does all of those things. We have a new brand, a new website, an app that will allow you to control the Wi-Fi in your house, competitive pricing, and an order flow that's very customer friendly.  It's a very exciting time in the history of our company, and we cannot wait to bring our customers an outstanding product.
TR:  Thank you for talking with Telecom Ramblings!
If you haven't already, please take our Reader Survey! Just 3 questions to help us better understand who is reading Telecom Ramblings so we can serve you better!
Categories:
FTTH
·
ILECs, PTTs
·
Industry Spotlight