This Industry Viewpoint was authored by Brian Horton, VP, Construction Management at LEAF Communications
Wireless construction management firms (CM) are well-versed in the entire process of cellular deployment—from site acquisition to on-air and testing. Their expertise and schedule-driven procedures help to keep any new or modification project on budget and on time. A few benefits of bringing your CM firm in at the start to manage project deployment include precision, accountability and expedited processes.
Precision
CM involvement from pre-construction through project closeout considerably streamlines the project by avoiding obstacles prior to arrival and detailed precision. Most projects use multiple entities for each service, including site acquisition, architect and engineering (A&E) and construction. This has the potential to leave room for design errors, miscommunication and speed bumps that slow a project down. Including a CM will ensure accuracy from day one and ensure all parties are informed of important details that can often be overlooked.
The A&E firms managing design strategy often struggle due to a lack of fully understanding the construction processes, limitations and barriers of site landscape. CM firms are well versed in construction methods and can help alleviate design draw errors that could result in costly change orders. Multiple entities working on design can also result in design errors. A review of the entire product is necessary before being routed to the client for review. A tightly synced relationship between the CM and A&E firms makes for seamless, collaborative and coordinated interaction.
Landlords are often unaware of all that is needed during the construction and integration process and often do not know what to expect throughout. Hiring a reliable and knowledgeable CM is vital to assisting the landlord every step of the way while serving as a point of contact for questions asked. An experienced CM will anticipate questions for the landlord ahead of time to avoid project delays or issues when it comes time to deliver the materials or begin construction. Questions often surround crane placement, supply room location on-site, construction hours, etc. Level-setting on these ahead of time helps to ensure the landlord's expectations and needs are well-met, if not exceeded.
Oversight of detail can result in additional delays and order changes as well as utility inconsistency and power availability. Lack of identifying proper fiber pathways or power upgrades needed and not identifying easements properly (the way you get power, water, and fiber to the property) can result in utilities not being able to get to the site properly. In addition, the CM can verify existing structures on-site by looking for errors on the drawing or missing components. Properly executed radio frequency design schemes should result in a finalized design that has already been permitted.  
Accountability
Having an experienced CM oversee the entirety of the project—including materials, timeliness, communication and vendor relations—can help ensure the project will stay on track. Having one entity as a central point of contact is a sure-fire way to ensure the project remains on target while avoiding any finger-pointing or shirking of accountability that can happen when multiple groups are involved. Landlords can rest assured knowing the CM is managing the work on their behalf and is taking ownership for coming in on time and at or under budget. 
Expedited Process
Construction managers are schedule-driven, detail-oriented and experienced across all fundamentals of the project. The processes they use can reduce an 18-month design timeline to seven months in some cases. The CM creates a schedule for all items and processes from pre-construction to construction closeout. Pre-construction design allows for implemented schedules, design and approvals to be conducted efficiently. Without this, the pre-construction timeline can drag out painfully.
Material delivery is one of the most vital parts of the deployment process. The CM works to ensure materials will be available in market at the time of construction start. Without this precision, projects have the potential to encounter material delay, unavailability and ordering errors. This can hinder the overall project and create delays.
General contractors (GC) and CMs have the expertise needed to implement precise details and identify inconsistencies that could potentially lead to on-air delays.
Projects are driven by timelines. Taking steps like sharing and creating expectations of the schedule in addition to using a project management tool, help the team understand the objectives by troubleshooting and prioritizing as the project advances.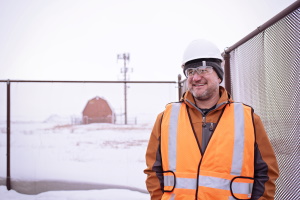 About the author: Brian Horton has over 28 years of experience in the construction industry. The majority of these years were in construction and project management with extensive experience in the field on project sites. He has worked in telecom from all angles, including manufacturing, vendor, contractor and A&E professional, giving him a well-rounded understanding of each aspect of the telecom business and its unique demands. Brian's leadership at LEAF Communications shines through in passing his in-depth knowledge on to his entire team.
If you haven't already, please take our Reader Survey! Just 3 questions to help us better understand who is reading Telecom Ramblings so we can serve you better!
Categories:
Engineering & Construction
·
Industry Viewpoint