This Industry Viewpoint was authored by Dheeraj Remella, Chief Product Officer at VoltDB
5G is a $13 trillion opportunity for industries as diverse as manufacturing, ICT, ecommerce, public services, and real estate. For telcos, it's a $1 trillion investment that needs to generate the necessary ROI. To make that happen, every player in the 5G ecosystem—including operators, partners, and industrial/enterprise customers—needs to rethink how they create and capture value in the network.
Firstly, unlike previous generations, 5G is predominantly an enterprise play. To capture value from 5G investments, telecom operators, technology providers, and enterprises will have to become true partners and create entirely new business models, products, and processes. 
Secondly, every business is now a data business. Every action—a download, a payment, a search—is a chance to engage with the customer at the most opportune moment. Acting immediately, before the data generated from user actions loses its value, is how telcos (and the enterprises they serve) will accelerate revenue generation and truly monetize 5G, IoT, and edge computing. 
Real-time decisioning equals value
Data, by itself, doesn't generate value. Economic value is created when data is leveraged as in-event intelligence to inform decisions and trigger actions within the 10-millisecond window that 5G opportunities demand. When you give yourself this ability to respond to changing events in real time you not only unlock hidden revenue, you also ensure revenue and service assurance via fraud prevention and SLA management. 
That's why milliseconds matter. Whether it's business applications for customer management, charging, policy, billing, mediation, or industrial applications for the internet of medical things or end-to-end supply chain management, success depends on our ability to collect data in real time and instantly take intelligent action. 
Conquering latency with stack simplification
Complicated tech stacks cripple latency objectives by forcing data packets to take a circuitous, value-sucking route between event and decision. In the age of 5G, enterprises can't afford to wait for their data to travel to and from the data lake or data warehouse.  
In the past, telcos have relied on a disparate patchwork of technology layers cobbled together at different times, for different purposes. These multi-layer stacks create internal latency that acts as a drag on the speed and performance of the application. 
To conquer latency, telecom operators need to get rid of excess stack layers and replace them with a simplified, built-for-5G, AI-powered stack. They need to proactively architect the lean and agile technology stacks that tomorrow's applications need.
This stack simplification, combined with other technologies, will change what's possible for telcos at an application level. 
What other technology advantages can telecom service providers give themselves to take full advantage of real-time data and safely monetize 5G? 
Cloud-native

deployments allow rapid provisioning of new features, products, and services, making it possible to go from concept to market in a matter of days.

Microservices

break down complex activities into smaller, more flexible and targeted tasks, boosting response time and application performance.

Edge computing

technology keeps storage and compute capabilities as close to the device or "decision location" as possible to deliver a massive surge in speed and performance.

Active digital twins,

which control the physical twin in process automation as opposed to simply collecting data for later analysis.

Modern OSS/BSS systems

are flexible enough to seamlessly support B2B2X revenue models and trigger hyper-personalized, in-event offers. 
All of the above rely on the foundation of a fast data platform that ingests, stores, aggregates, analyzes, and takes action on data at unprecedented speed, scale, and precision—ie, a simplified stack that doesn't force data to make a circuitous journey before extracting value. 
A fast data system to accelerate revenue success
Telcos need a fast, unified data system that integrates network data with multiple streams of  data, monitors billions of events as they happen, aggregates data from thousands of processes, applies business logic, and flags anomalies—all without missing a single beat. 
They also need the insights unearthed by machine learning models that learn from every bit of data in the system and contextually evolve decisions. This gives them the ability to decide whether an anomalous event is worth acting on – within the single-digit milliseconds that actually matter. 
Fortune favors the brave
As daunting as it might appear, telcos are going to have to undertake a fundamental shift away from the traditional technology models. Value creation and preservation in the 5G era requires openness and simplification—of technology platforms and APIs—as well as the ways in which customer and partner relationships are managed. 
Stack simplification is not just a priority, but an imperative for the burgeoning digital economy. Telcos have a massive opportunity, but they will only be able to take advantage of it by rethinking their tech stacks. 
As 5G becomes the industry standard and operators evolve from infrastructure providers to true innovation partners, any telecom company that isn't willing to transform in sync with the ecosystem will quickly become irrelevant, while the ones that do will quickly become leaders.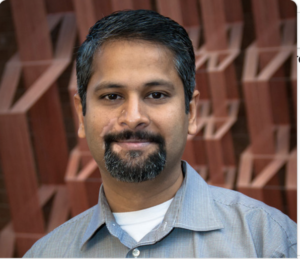 Dheeraj Remella is the Chief Product Officer at VoltDB responsible for technical OEM partnerships and enabling customers to take their next step in data-driven decision making.
If you haven't already, please take our Reader Survey! Just 3 questions to help us better understand who is reading Telecom Ramblings so we can serve you better!
Categories:
Big Data
·
Wireless