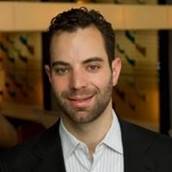 In between the worlds of cloud computing and big bandwidth lies a complicated and rapidly changing environment that many enterprises barely understand. That has created an opportunity for managed service providers to step in and make it all work. One provider that has been taking on that challenge is Unitas Global. With us today to talk about Unitas Global's approach to serving up internet infrastructure to hungry enterprises is Founder and CTO Grant Kirkwood. Grant has been part of the internet infrastructure entrepreneurial scene since starting his own hosting company back in the 90s, and then later founding Mzima which eventually became part of GTT by way of the PacketExchange deal.
TR: What led you to found Unitas Global? What problem were you looking to solve?
GK: Unitas means unify or unity in Latin. The idea was to take all the components of IT infrastructure and sell it as one managed service. This was before we started calling it cloud, but that's basically what it was. And we are 'Global' because we said we could provide those services anywhere, something that is hard to do in a consistent manner on a global basis. Then over time we found that enterprise customers were struggling to put together the connectivity they needed as they adopted cloud transformation, and it was clear that the move to multi-cloud was breaking traditional MPLS networks. That led us to what we are today, which is a global managed network service provider focused on network transformation to support cloud initiatives for enterprises. It's come full circle, at least for me; the connectivity we thought was going to be commoditized turned out to be more important than ever.
TR: What does your global network infrastructure look like today?
GK: Unitas ReachTM is an Ethernet and IP global network with footprint in 133 countries on six continents. We have 95 points of presence, and we'll be at 105 in short order. Instead of owning subsea cable systems or terrestrial fiber, we lease or buy IRUs. We have a mix of Ciena-based transport and use the Ciena 8700 PacketWave platform for MEF compliant services anywhere globally and we utilize Blue Planet for orchestration. We have an IP network built on top of that, with a very different approach. We are big believers in direct peering or what we call "donut peering" for performance. And we have our Unitas Nexus™ platform, which you can think of as Expedia for networks.
TR: What do you mean by donut peering, and how do you use it in your IP network design?
GK: I think Bill Norton was the first to coin the term, and we've taken it and run with it. The whole idea is that the internet is made up of 65,535 unique ASNs. Of those, there are about 25 that sit in theTier-1 club with very restrictive peering, think of them in the middle or the "donut hole". The rest of the ASNs sit outside around that middle like sprinkles on a donut. Those Tier 2 networks, including SaaS providers, content networks, and ISPs, are where about 80% of traffic actually originates or terminates. A lot of traffic goes through the Tier-1s, but not much actually terminates on them. We connect to over 5,000 of those networks directly. By directly peering to all of those networks, Untiascreates a bypass around the Tier-1 networks, for fewer hops, lower latency, and better throughput. It's just a better experience, whether you are accessing some SaaS application or you're deploying an SD-WAN appliance at a branch. The more direct the data flows, the better the user experience is going to be.
TR: How does your Unitas Nexus platform fit into the picture?
GK: We have a large team of both knowledge management and software engineers that built this network marketplace platform. This is very different from other marketplace platforms because we also have the network behind it. We use our 95 PoPs to stitch multi-carrier circuits together. If Unitas is connecting an enterprise location in rural Wyoming back to a data center in Ashburn, the likelihood that there's a single fiber provider that has that whole end-to-end route is pretty small. There's a good chance that you're going to find a local CLEC who's got fiber into that building in Wyoming with a PoP in Denver or Boise. Then we can get it from there back to Ashburn across the backbone. We use local providers who own the infrastructure as much as possible because they're more cost-effective. Critical to being able to sell these services is having a PoP that sits in the middle where you stitch the two routes together. The platform and the network work together so that Unitas can build an end-to-end service that goes from, say, Singapore to Johannesburg with different tail circuits on either end. We have services to 133 countries automated in Unitas NexusTM, with about 580 carrier networks. Some carriers have APIs, some just have a big Excel file with on-net buildings. The data sources and formats are all different, especially when it comes to pricing, so Unitas Nexus acts as a universal translator. We frequently get quote requests running through the platform for high demand locations like Ashburn and London, and all kinds of interesting places like Tanzania or Indonesia globally. In fact, the harder to reach places are where we do some of our most competitive pricing.
TR: How complete is your Nexus platform? How much development do you still have ahead to reach your goals?
GK: Today Unitas NexusTM automates about 610 networks so we can price services to over 30 million edge locations, including 900 data centers across 133 countries. From a market dynamics perspective, last-mile access is still a very opaque space. Unitas has created an Expedia-like experience on the platform, but there's still this view of proprietary data around simple things like building lists. And standardized services and pricing is certainly nowhere near the maturity that you have in the airline industry, where you can compare New York to LA on 10 different carriers with myriad options. The outdated model people use is to flip through the Rolodex, contact who they know already, and work out the best deal possible with them. We are creating a live marketplace in which there is transparency in pricing and carriers are competitive. Unitas is getting there; we have 580 carriers today and we add new ones each month with a goal to surpass 5000 in the next few years.
TR: What types of enterprises do you focus on?
GK: They're typically multinational Fortune 2000 enterprises. A very common use case is an enterprise on an MPLS network with about 300 locations around the world that is looking for alternatives. As these large multinational enterprise networks grow and adopt more cloud solutions over time, it is often messy and piecemeal. Then they realize they have a large, expensive MPLS network, but their internet usage is outpacing it due to all the SaaS they are now using. It just wasn't built for the cloud scenario. They have heard that SD-WAN is cool, but they are struggling with how to put it all together. So we present a comprehensive end-to-end solution to them that addresses all four flavors of connectivity on one network. We also work closely with data center operators that target those enterprise customers. For example, Sungard AS and the Equinix Fabric portal integrate the Unitas Nexus platform so that their enterprise customers can quote and order a circuit without ever leaving the platform.
TR: What geographies are you seeing the most demand from today?
GK: For demand by volume, certainly the most is in the mature markets of North America, Europe, and Asia-Pacific. But in relative terms, we get an outsized amount of inquiry and demand in developing markets, especially from Africa, the Middle East, and Latin America. In North America, everybody knows who has fiber and what network services to connect to. But when US or European companies go to do business in Mozambique, they really don't know who to turn to.
TR: Do you find the state of today's SDN and automation technology to be sufficient to support your vision? Is it fully mature yet, or do we still have work to do?
GK: Parts of it are mature, such as Layer 2 Ethernet and MEF-compliant solutions. But I would say the SD-WAN overlay piece is much less so. It's actually pretty common that we see an enterprise in which one division implemented Cisco and another division implemented Versa Networks, and they want to know what to do next. It's certainly an area that would benefit from some standardization, even though openness may be antithetical to some business models. If you consider how many years ago everybody standardized on BGP as the way for networks to talk to each other, there isn't really an equivalent in SDN yet.
TR: Are there any new technologies you are looking to add to your offerings?
GK: Yes, for access we are looking to include wireless as a competitive option for Unitas Nexus to design services. And SASE (secure access service edge) is essential, as well. Today the Unitas edge strategy supports multiple services needed for multi-cloud. We've got some very mature conversations going on around innovative edge solutions. As with network, it is important to work with and manage different technology options. Unitas is not going to build our own SASE or SD-WAN technology. We'll provide the plumbing. There are plenty of options out there to partner on our network.
TR: How do you view M&A in this space? Would your network and software platforms enable you to consolidate the efforts of others?
GK: There is a lot of consolidation going on in this space – Masergy and Epsilon are two. The same unique ability to analyze a customer estate and optimize their WAN works to optimize acquired network estates. Providers can accomplish a couple of things through M&A, one of which is to scale network while achieving cost synergies and revenue growth. The challenge is not bringing along too much legacy technology and ending up with Frankenstein systems and network. We've all heard the stories about how MCI had 40 different billing systems. The trick with M&A is avoiding that and having a flexible platform, like Unitas Nexus™ that you can use normalize and standardize. Unitas has built a platform with a proprietary multi-source data base to be acquisitive and standardize on new technology.
TR: In what ways has the pandemic affected Unitas Global?
GK: Unitas has always been very geographically dispersed in terms of its people. We regularly traveled to work with each other face-to-face, until suddenly we couldn't. It's been an interesting dynamic that has certainly shaped how we function as a company. We have become incredibly adaptive at working remotely. 2020 was a busy year in terms of demand. In the first half of 2020 it was more tactical. Everyone was figuring out the strategy, aside from that initial bump of needing extra internet capacity for all our VPN users. We took on a large enterprise client that hired us to take over their network and transform it. We almost tripled the size of our network engineering team during that period, and we built something like 50 PoPs in six months.
TR: How much of what we have seen change do you think will become permanent, and what will revert back to the old normal?
GK: Most organizations are never going to fully go back to the pre-pandemic mode, and so the types of connectivity that are needed are fundamentally changed. It goes back to how we deployed capacity into buildings. It used to be that for an office location you'd order the MPLS circuit, the DIA circuit, and the voice circuit. Each one was of fixed capacity and not particularly flexible. Now, with network transformation, we put one big fat pipe in the building and make that a programmable endpoint on the network so you can consume whatever you need, when you need it. This has become permanent, along with using overlays to give an in-office experience to people who are working from home. What we found is that those new endpoints need to address security as well as performance. This is where SASE has really become the new normal.
TR: Has the pandemic actually helped in some ways by overcoming the natural inertia organizations have in the face of technological upgrades?
GK: Totally. There's nothing like a distributed workforce—one that became dependent on cloud apps overnight—requiring larger amounts of data to move over an MPLS network that was never designed for it to motivate someone to take action.
TR: Where do you think the opportunity lies in today's connectivity market?
GK: It's network transformation. Enterprises are changing how they work, and this requires their network to change, too. If you think about the market as a whole, it's incredibly fragmented. If you're a CTO trying to figure out your cloud connectivity strategy, the market has many point solutions: DIA, SDN, MPLS, SD-WAN, ExpressRoute, Direct Connect. Keep in mind, enterprise teams don't architect networks every day. The service options are complex: traditional telcos are selling circuits; SD-WAN vendors selling appliances, whether physical or virtual, over the top or not; SDNs like Megaport and PacketFabric will get you to the cloud, but they can't get back to your building. You have to sift through all these pieces, but what people are missing is that you also have to ensure they're working together. You have to put all those pieces together to have a fully formed enterprise cloud connectivity solution. That's the opportunity. That's what Unitas solves for. Everything that Unitas does is to support that mission.
TR: Thank you for talking with Telecom Ramblings!
If you haven't already, please take our Reader Survey! Just 3 questions to help us better understand who is reading Telecom Ramblings so we can serve you better!
Categories:
Cloud Computing
·
Datacenter
·
Industry Spotlight
·
Interconnection
·
SDN