This Industry Viewpoint was authored by Justin Peterson, Director of Solutions and Architecture at HFR Networks.
Small cells or deploying sites in space constrained environments is important for filling coverage gaps, increasing network capacity, covering campus environments or venues, and accelerating 5G deployments. Rapid and cost-effective deployment is critical:
Continued Increases in Mobile Traffic = Greater need for network capacity/densification
More Sites = Economics per site become even more critical
Expanding Coverage = Solves connectivity Issues for venues, enterprise and campus environments
Increased Competition = Demands faster time to market for new sites in the 5G and new services race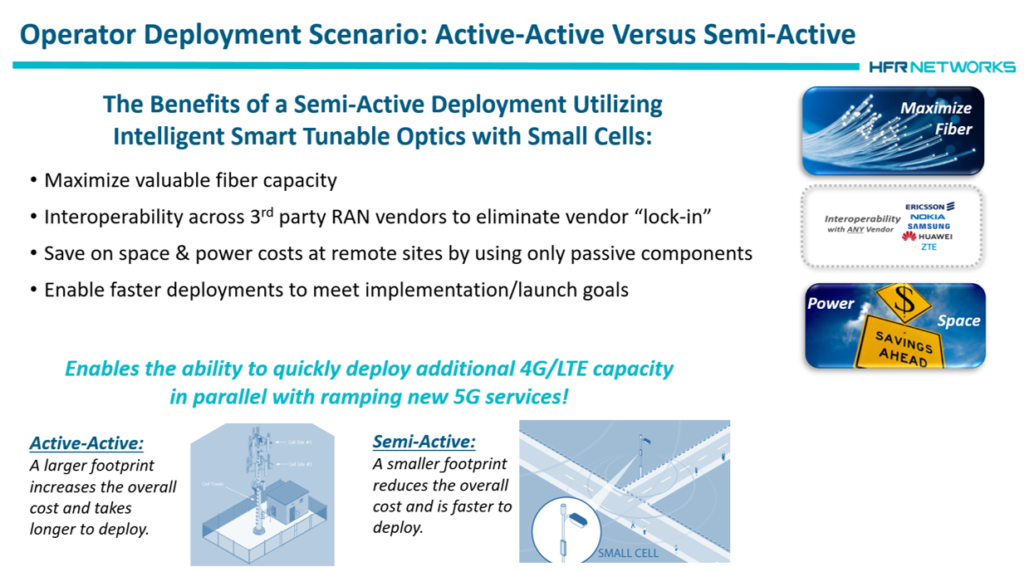 Compact solutions allow for easier zoning and leverage existing structures (such as streetlamps, utility poles, venues, or rooftops), which greatly speeds deployment while lowering costs.  While federal and state legislation has attempted to streamline regulations to speed site installations, it is often local zoning or site-specific limitations that prove challenging.  Operators and neutral hosts are demanding solutions to help deploy new sites quickly and economically. The CTIA, an association which represents the U.S. wireless industry, estimates that there will be 800,000 small cells in the USA by 2026 so there is an urgency to overcome challenges gating site deployments. 
In support of compact sites or small cells, a semi-active transport solution deploys active elements at the hub side of the baseband unit/remote radio head (BBU-RRH) link. The remote radio then only requires a small passive optical filter aggregating multiple DWDM smart optics deployed directly into the radio. Smart optics automatically tune to the correct wavelength without intervention by a field technician, which eliminates time-consuming manual tasks such as fiber tracking and wavelength programming.  With remote monitoring and loopback functionality, issues are quickly detected and isolated to ensure efficient ongoing operations. This solution takes minimal space and requires no separate power, thereby making sites more streamlined, less costly and more attractive to zone. Expanding options when selecting sites can help dramatically improve time to market while also lowering costs.
A semi-active transport solution allows capacity expansion to sites without new equipment outside of the additional radios, including the ability to mix technologies and vendors while hosting multiple customers and converged services over limited fibers. A reduced footprint also lowers real estate costs in addition to making sites more attractive and easier to zone. By using intelligent solutions like smart tunable optics, mobile network operators and neutral hosts can accelerate small cell deployments, while optimizing operations with significant overall cost savings and increased operational flexibility.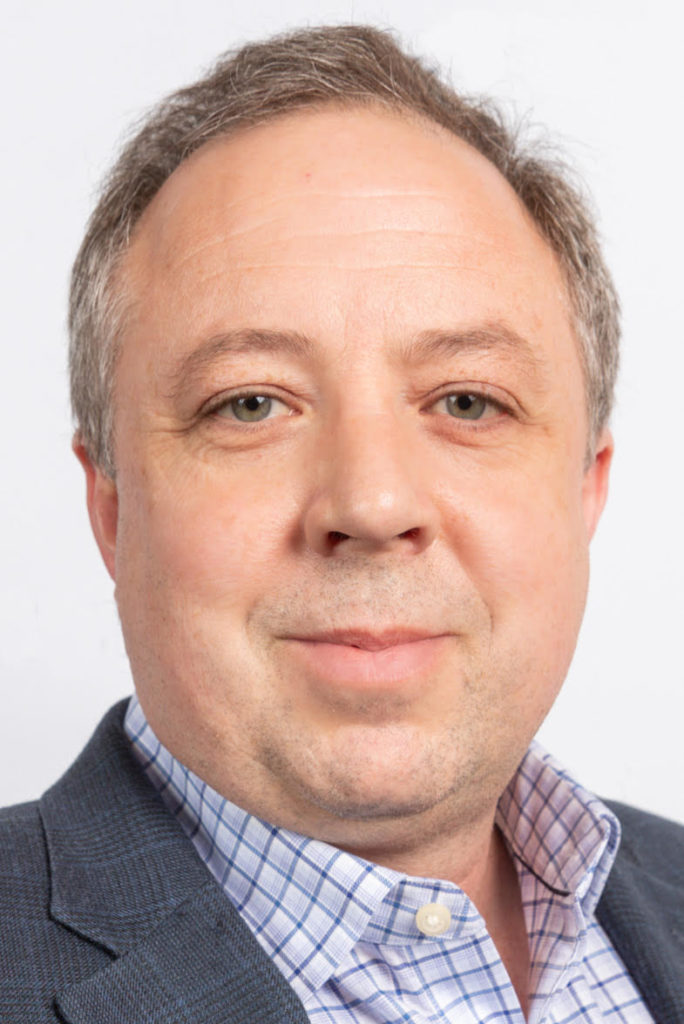 Justin Peterson
Director of Solutions and Architecture, HFR Networks, Inc.
At HFR Networks, Justin works closely with the development and sales teams to deliver market-leading RAN transport and edge solutions for global customers. He drives the creation of innovative solutions for the service provider, enterprise and neutral host markets, including deploying the world's first packet-based fronthaul TSN switch and 25G smart tunable optics for 5G. Justin's vast technical experience includes deploying new technology offerings across wireless, wireline and cloud-based service providers, and quickly innovating ideas to large-scale deployments. Performing these activities as an ex-pat within multiple countries, he gained a solid understanding of the telecommunications market worldwide. Justin has held various technical positions in leading high-tech companies, including Juniper Networks, Sycamore Networks, and MCI Worldcom. He earned an BS of Electrical Engineering from the University of Tulsa.
If you haven't already, please take our Reader Survey! Just 3 questions to help us better understand who is reading Telecom Ramblings so we can serve you better!
Categories:
Industry Viewpoint
·
Wireless