This Industry Viewpoint was authored by Darach Beirne, vice president of customer success at Flowroute, now part of Intrado
Voice calls have always had a role to play in powering connections between brands and customers. However, the rise of newer communication mediums such as instant messaging and video chat led some naysayers to question the relevance of traditional calling.
Last year, however, voice calling demonstrated its permanence as a leading communication channel. The New York Times analyzed that, "While the nation's biggest telecommunications providers prepared for a huge shift toward more internet use from home, what they didn't expect was an even greater surge in voice calls."
Specifically, one study found that 68% of consumers value the human connection aspect of calling businesses. These consumers say they prefer to communicate via a phone call more than any other channel. This data demonstrates that voice calling is an essential, non-negotiable element of a modern business' communications strategy.
Traditionally, businesses would purchase equipment and subscriptions for onsite phone services through a local phone provider. The equipment determined both the number of internal users and the various calling features available. In the 21st century, telephony equipment companies realized the benefits of transferring information over IP, which include increases in speed, lower costs and better quality. VoIP capabilities were added into switches, software and other VoIP-friendly equipment, and by 2003, 25% of all voice calls were VoIP.
As IT decision makers evaluate the variety of communication mediums available (i.e., messaging, chatbots, video conferencing, etc.), they should not overlook the value of calling. In addition, they should partner with their carrier to ensure they have the right offerings in place.
Below are four benefits of modern calling that decision makers should consider when modernizing their communications offerings.
Straightforward Setup
VoIP calling offers simple and fast setup. In contrast, traditional PBX systems require a technician to set up the infrastructure onsite. For a company with hundreds of users or multiple locations, deploying and managing IT devices can become a burden. By implementing cloud-based calling capabilities, companies can rely on carriers to easily and quickly provision their communication solutions. These modern solutions remove complicated, costly investments that require extensive updates or ongoing maintenance to hardware.
Some carriers offer automatic provisioning, which enables users to activate phone service through a web interface. The provider then automatically implements the required settings to register the phone number so the user can begin making and receiving calls. The ease and simplicity of setup means companies get their voice and calling needs in place faster, further solidifying voice calling solutions as a tool that drives productivity and keeps operations and interactions running smoothly.
Reliable Connection
Quality and reliable networks that power voice calling are critical to ensure customer satisfaction and business continuity. For example, enterprises use hosted voice capabilities in contact center operations to keep employees and customers connected. A dropped call could impact customer trust and satisfaction – something many companies cannot afford to risk. With high-quality calling, users don't need to worry about calls being dropped or impacted by latency, jitter or other issues.
Additionally, if a network outage occurs, modern telecom providers can automatically route traffic to alternative operational networks. As a result, businesses can mitigate downtime and stay connected to customers and stakeholders, which has a direct impact on customer satisfaction and the business' bottom line.
Greater Flexibility
Cloud-based voice solutions are also scalable and therefore, enable businesses to customize their communications tools based on their specific business needs. As a result, companies can remain nimble and flexible in response to sudden changes. VoIP calling lets enterprises add or remove phone lines, port numbers and adjust features at their leisure. And, compared to legacy phone systems, these solutions are more cost-effective for businesses of all sizes, without losing the benefits and functions of a traditional phone system. The flexibility of VoIP systems makes it a great fit for businesses of all types.
Enhanced Productivity
Modern collaboration tools get all the praise for boosting productivity. However, voice calling features play an essential role in helping teams work effectively. VoIP calls, for example, make it easier to find phone numbers with comprehensive contact lists, so employees spend less time searching for phone numbers. VoIP systems also enable users to determine when they receive calls by setting a priority status to let important calls through. VoIP phone systems are also key to enabling remote workers, so they can make and receive calls no matter where they're working from. Since VoIP uses a cloud-based format, companies can make any changes to these settings easily, without timely repair or hardware changes.
Tips on Selecting a Carrier
With an understanding of the benefits of voice calling, companies should make sure they are partnering with a provider that can deliver on these expectations. With a variety of modern telco solutions and providers to choose from, businesses must prioritize those that deliver reliable voice communications and ensure scalability and business continuity.
It's advised to invite more than one provider to review the organization's needs and outline how the carrier's services can best support the business. Different carriers offer varying levels of expertise and unique approaches or solutions that can be valuable in different circumstances. As such, understanding how the product offerings map to company needs is paramount. As decision makers vet carriers, consider those that have a proven track record in reliability, account management and successful customer support. Everyone can now play in online casino sem deposito with live games with other players and croupiers via voice communication and feel like in a real land-based casino.
Having options in communication capabilities is important. But voice remains the foundation of modern business communications. Voice calling is easy to set up, reliable, flexible and a driver of productivity. For businesses interested in up leveling their voice capabilities, they should look for providers that deliver reliable connection, quality customer support, customization and the latest technologies.
About the Author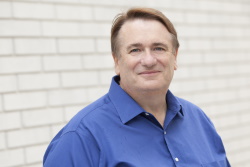 Darach Beirne is vice president of customer success at Flowroute, now part of Intrado. With more than 25 years of experience building and leading B2B customer success, Darach leads Flowroute's dedicated customer support team, driving strategy for customer success and improved customer satisfaction. Prior to joining Flowroute, Darach led professional service and sales engineering teams for providers such as Contenix, Huawei/3Leafsytems, InQuira, Siebel/Scopus, and Ingres. He also has assisted high-tech companies in developing strategies to improve the customer experience and increase scalability.
If you haven't already, please take our Reader Survey! Just 3 questions to help us better understand who is reading Telecom Ramblings so we can serve you better!
Categories:
Industry Viewpoint
·
Unified Communications
·
VoIP