This Industry Viewpoint was authored by Amr Ibrahim, Founder & CEO at ULTATEL
In 2021, the thought of a team huddled around a speaker on an audio conference call almost seems archaic, but it wasn't long ago that this was the status quo.
Then 2020 came along and blew everything up.
While there was a bit of a learning curve for both employees and businesses as we adapted to this new work-from-home (WFH) reality, video conferencing emerged as a fundamental tool to keep businesses afloat. It brought employees together to communicate and collaborate, offering (somewhat) of a return to normalcy. It boosted morale during some dark days, reminding employees that many of us were experiencing similar pandemic-related anxieties. As employees adapted, productivity increased, helping companies resume business operations.
And it wasn't just traditional office-based businesses that benefited. Schools, doctors, churches, fitness and yoga studio instructors, and more all turned to video conferencing as a means to reach their customers, patients, students, etc. Video served as a means to communicate, connect, survive, and, most importantly, thrive amid the pandemic.
As the world has begun to reopen slowly, many businesses see the benefits of a WFH/hybrid workforce culture. A large number of employees prefer the convenience of working remotely. Happy employees are productive employees. Companies have also found cost savings in scaling back full office operations. The key to maintaining this new reality is keeping employees connected, and video conferencing is the solution.
The video conferencing market has a bright future. Fortune Business Insights predicts the industry will reach nearly $11B by 2027. And video conference capabilities are only going to evolve and improve.
While most providers already offer quality sound and high-definition video, businesses will likely have more choices in selecting the video conference service that best fits their business needs.
Some of the new technology being implemented into video conferencing solutions include AI-based features such as live transcription, analytics on employee/customer engagement and other productivity-enhanced tools to maximize operations.
Video conferencing security will also continue to improve. A secure connection will be mandatory if businesses conduct their entire operations virtually. They can't be worried about the next generation of "Zoombombers" when discussing sensitive topics or sharing company secrets. Security professionals will be tasked with ensuring that the communication portal is protected against potential hackers and breaches.
Ultimately, collaboration and productivity among employees are the foundation for any successful business. Video conferencing's proven ability to empower both regardless of location has captured the business world's attention. In hindsight, how did we ever survive without Zoom, Microsoft Teams, Google Meet, etc.? As the future continues to unfold, video conferencing will undoubtedly become a key and mandatory component of a successful business plan.
It may be time to retire that conference call speaker with your cassette decks and VCRs. Video conferencing is here to stay.
––––––––––––––––––––––––––––––––––––––––––––––––––––––––––––––––––––––––––––––
Amr Ibrahim's Bio: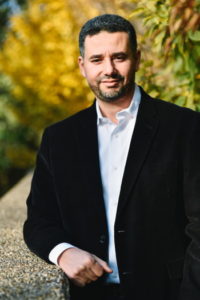 With 20+ years of experience in software development, telecommunications and management, Amr prides himself on helping businesses of all sizes become more efficient to compete in today's corporate world. He recognized the value of great customer service and tapped into his entrepreneurial spirit and found his own telecom company, ULTATEL. Since then, the company was honored with the 2021 Unified Communications Product of the Year Award and 2021 Pandemic Tech Innovation Award by TMCnet and has been thrice-recognized as a Top 10 VoIP Tech Company by Enterprise Networking Magazine.
If you haven't already, please take our Reader Survey! Just 3 questions to help us better understand who is reading Telecom Ramblings so we can serve you better!
Categories:
Industry Viewpoint
·
Unified Communications
·
Video