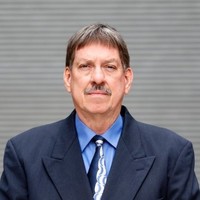 Rural, independent telecommunications providers don't get the same sort of attention that larger operators do, but they make up a bigger piece of the infrastructure puzzle than one might think.  With us today is John Greene, CEO of New Lisbon Telephone Company, which operates a fiber and fixed wireless network primarily in rural Indiana.  In part 1 of this conversation we will focus on New Lisbon itself and its approach the market.  In part 2 we will delve into his views on some of the regulatory issues of the day, starting with RDOF.
TR: What are the origins of New Lisbon, and how did you get involved?
JG: New Lisbon Telephone Company (NLTC) was founded in 1901. Like a lot of these little small telecommunications companies, it was several farmers that decided that the big boys in the big city weren't going to provide service to them, so they just built their own lines. They didn't start it as a cooperative, but as a regular corporation and over the years they issued stock that was pretty closely held among the founders, their families, and employees.  New Lisbon Telephone Company had the first RUS loan in the United States and was the very first company in the world to deploy a Nortel CS1500 softswitch. I started in 2014. The company was struggling at the time, and the board had decided they needed someone that had some vision and strategic direction to run it.
TR: What was holding back the company at that time? 
JG: One of the problems was that New Lisbon was an investor in other, more profitable, opportunities which took the focus off the telephone company. While these other investments were continuing to grow, the core company floundered, as little was being done to upgrade the network and prepare for the future.  However, the Board decided that it was time to upgrade the telephone company and started moving more funding that direction and also hired me as CEO.
TR: How did you go about making those investments happen?
JG: The company had built out two 48-count fiber rings, but everything else was old copper.  The network used ATM-based technology and broadband was limited to about 10Mbps. So the first thing we did was upgrade to IP-based equipment so that we could provide VDSL with vectoring, which could support 25-30Mbps broadband. But that was a short-term solution to a long-term problem, and about four years ago we started doing our fiber replacement, which we just finished recently. At end of January we had just 88 customers left on copper and we cut over another 15 in February. The goal is by mid-year 2021 we'll be 100% fiber to the home in our ILEC territory.
TR: What does that territory consist of?
JG: Our ILEC territory is not huge, it is about 25-30 square miles of – rural farmland along the I-70 corridor between Dayton and Indianapolis, within which we have about 500-600 ILEC customers.   But the other thing that we've done is expanded our CLEC territory. They were doing some of that when I got here, but they were trying to sell DSL-based services to big businesses and were starting to lose customers.  So we immediately started out on our fiber-based CLEC projects. We have now overbuilt communities in three different counties serving close to a thousand customers on fiber.  We have also made four acquisitions, three of which were fixed wireless ISPs in Indiana which we have now fully integrated into our network.
TR: How does fixed wireless fit into your plans?
JG: Wireless is nice stopgap. It's better than satellite and it's better than DSL, but it's not better than fiber. So in any area where we have a large enough concentration of wireless customers, that's a target for fiber to the home. But if we can't get backbone fiber in there, then we build a licensed wireless link into that area and then use that to serve the fiber to the home. We can offer 50Mbps and 100bps services off of fiber simply by getting a 1-1.5Gbps wireless backhaul link to a location. Then eventually we get fiber in there and we can take the backhaul out and turn around and use it somewhere else. We have found that to be a pretty strong way to get fiber into some of these isolated areas.
TR: What tower infrastructure do you use?
JG: We own our own towers and are on commercial towers in several locations. We're on grain elevators and silos. We're on a lot of municipal water towers. In fact, to build into some of these towns we put wireless equipment on the big water tower in the center of town to serve the surrounding areas, and in exchange for the rights to be on the water tower we provide free internet service to the town itself. It works out well for everybody.
TR: Does that also put you in a position to work with the big wireless carriers as they build out for 5G?
JG: Not directly. They won't deal with small companies. It's almost impossible for small telcos to do this type of work for 5G infrastructure simply because the big companies just don't even want to mess with us. In fact, they have a hard time dealing with a mere statewide network. The only way we get a piece of that pie is to work through IFN, which is the statewide network we own part of, or perhaps some other big entity like Zayo or Level 3, and provide the tails or last mile infrastructure.  Today we do have a number of cell towers for which we provide tails for wholesale providers, including our statewide network IFN.  We also have a presence in both Indianapolis and Columbus, so we can connect our customers to larger providers there if needed.
TR: You mentioned a fourth acquisition, what was that?
JG: Last year we purchased Pennsylvania Telephone Company (PTC), which operates an ILEC territory near Williamsport PA.   It had been privately owned by an individual whose family had owned it since the mid-1960s.  It has 5 employees and about 800-900 customers, and similar to what we had at NLTC,PTC has a fiber backbone but copper DSL to everybody. So this year we have started with our fiber-to-the-home build-out and we hope to have 500-600 customers on fiber by the end of this year, and then we'll roll out a little bit more each year until we finally have 100% fiber.
TR: Are you looking at other small ILEC acquisitions where you can replicate this process further?
JG: I would love to do that. The problem is that it's becoming harder and harder with a lot of the federal programs and the changes that they're making. A lot of companies are selling now but they're selling to bigger companies and not necessarily other small operators like us. When I look at an acquisition, I have three questions that I ask upfront. 1) Is it affordable? 2) Is it profitable? and 3) Will the management team stay in place after the sale? If all of the senior management leave, I have to go out and try to hire people that might not know anything about the area or the network.  I don't want have to move in there full-time to manage and oversee things.
TR: How do you position yourselves relative to the national brands out there?
JG: We run a fiber company, but we're also a wireless ISP as well and we offer a full suite of services, including streaming video and a linear TV product.  We do everything that the big boys do, just on a far smaller scale. But the thing that I think is interesting about small telcos like us is that we live in the areas we serve. We shop here. Our kids go to school here. People know us. When we go to the grocery store wearing our logo clothing, people don't hesitate to talk to us about their experience with our service, good or bad.  Our employees are proud of who they work for.  The first thing guys who work for larger, non-local operators do when they get off work is take that logo stuff off.
TR: Thank you for talking with Telecom Ramblings!  For part 2 of this interview, which will delve into John's thoughts on RDOF and other regulatory issues, be sure to come back tomorrow!
If you haven't already, please take our Reader Survey! Just 3 questions to help us better understand who is reading Telecom Ramblings so we can serve you better!
Categories:
Government Regulations
·
ILECs, PTTs
·
Industry Spotlight
·
Wireless