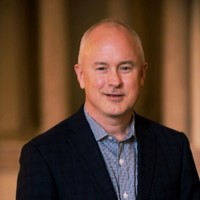 This Industry Viewpoint was authored by Craig Williams, CIO, Ciena
Imagine a world in which you put on a pair of glasses and your customer can stream your point-of-view as you deliver a live tour of your manufacturing floor. Imagine the day when you don't need to send a technical crew to a site upgrade but can instead offer guided instructions through a HoloLens or Magic Leap headset. Better yet – imagine when your kid can get hands-on instruction from the best professors no matter where they are in the world.
These days are just around the corner.
While the pandemic has led to many a dining room table across the country being converted into the new work-from-home office and with meetings taken through Zoom and Teams, there are still plenty of collaboration settings we are still figuring out.
At our company, we require a mix of highly technical network deployments and product builds. To operate and create these builds effectively we need to touch and move things, and walk customers and partners through doing it for themselves as well. To maximize the success of that walkthrough, ideally, we would have subject matter experts physically present. But doing this with unified communications tools alone is not ideal; try walking around with your laptop in hand while watching the screen and you will soon see how impractical it is to instruct or be instructed at the same time.
Enter Augmented Reality (AR) and Virtual Reality (VR), which are set to address this issue for many businesses and shake up how we work remotely.
Heads Up and Hands Free: the Emerging VR and AR Dawn
Some may be skeptical. These technologies have long been known as the expensive domain of gamers, with the popularity of Pokémon Go serving as an example. And while AR and VR have not reached "mass adoption" levels today, we are starting to see ways these applications can help the enterprise world.
In fact, the enterprise VR category is projected by PwC to grow from a $13.5 billion sector in 2019 to $43.1 billion this year, and to $450.5 billion by 2030.
The benefits are immense. Each technology offers a more immersive and engaging learning experience. When you're in a VR environment, for example, you're ensconced and there are few external distractions – it's almost impossible to not be engaged.
In addition, once the technology is purchased and software downloaded, AR and VR programs can be repeated constantly at little to no cost. In our case, the cost of a headset was roughly equivalent to the cost of an additional laptop. The need to have a subject matter expert teaching or instructing in the same physical space is negated through these technologies.
AR and VR can also save money and time by allowing the worker to simply put on a headset and be coached by the technical expert on the other end of the toolset. No longer will they need to carry around their laptop while undertaking a product build or demonstration.
Like Zoom and Teams, the user experience can be greatly affected by network quality, so it's also important that the underlying network supporting these applications provide fast connections with low latency. There will be very little room for jitter.
Zooming Around the Skepticism
You may still be skeptical, and I get it, but the skepticism reminds me of several years ago when we first incorporated video conferencing into our company's day-to-day workflow, most prominently deploying Zoom to enable remote meetings. Like any new collaboration tool, it took some time for us to figure out and embrace this new way of interacting.
There's no doubt, the current enterprise AR and VR market is still in a niche space. And, the hardware is still in fairly early stages, with slight inconsistencies between vendors. But the potential for AR and VR in the enterprise setting feels endless.
It's only now, more than a year into the worst pandemic of our lifetimes, that Zoom is the norm across the world. I'm confident AR and VR is on a similar trajectory and set for its Zoom moment.
Why? Because we're all now accustomed to video meetings and we're over the fear of "turn your camera on." We want something more immersive. We're ready to take video collaboration to an entirely new level. 
As you think about how you can put AR and VR technology to work for you, I offer a few examples of how my team has put it to use internally. For one, we're beginning to use these tools to virtually instruct our partners on product design and quality assurance at manufacturing sites. We've also begun using AR and VR in our labs for customer demonstrations. Also, my IT team is now officially a remote function – we will be sending headsets to remote offices so local hands/feet can perform complex upgrades, while the more seasoned professionals work elsewhere- virtually instructing them on what to do.
Will AR and VR ever be as ubiquitous as Zoom across the world? Maybe not this year- but I do believe we'll soon wonder what took us so long to turn our heads to AR and VR. The gaming world figured it out years ago- it's only a matter of time before the enterprise world jumps on the bandwagon.
If you haven't already, please take our Reader Survey! Just 3 questions to help us better understand who is reading Telecom Ramblings so we can serve you better!
Categories:
Industry Viewpoint
·
Virtual Reality