This Industry Viewpoint was authored by Amr Ibrahim, Founder & CEO at ULTATEL
While the COVID-19 pandemic initially created disruptions and challenges for organizations across the globe, it also accelerated the digital transformation of a productive and efficient remote workforce. The new normal has forced companies to review their IT strategies and navigate uncharted waters, in order to adapt to today's remote workforce reality.
Cloud computing innovations, unified communications (UC) and web and video conferencing have emerged as key tools for a collaborative work environment. Here are three steps enterprises should take to achieve ultimate productivity and success while operating remotely.
Implement A Cloud-Based Phone System

In today's age of unpredictability, it is critical for businesses to have a reliable phone system where customers don't experience downtime or interrupted services. VoIP communications solutions offer plenty of upsides, such as allowing employees to work from anywhere on any device, thereby dramatically improving the customer experience, increasing worker productivity and reducing operating costs. Offering customizable call routing, call recordings and transcriptions, as well as backup capabilities, a cloud-based phone system enables businesses of all sizes to drive workforce efficiencies, while expanding their remote operations to effectively compete in the global business world. Cloud-based phone systems will continue to play a key role in equipping businesses with seamless communication for remote operations and for streamlining processes on important business decisions.

Unify Your Communications

Unified Communications is the backbone in an organization's technology stack. By 2025, the UC market is projected to be worth $167B. In an effort to maintain business continuity during a pandemic, companies should deploy a comprehensive communication platform with UC capabilities. A virtual workforce allows for an array of conversations to take place as teams coalesce. Whether it's Zoom meetings, Slack chats, or discussions on Microsoft Teams, ensuring an organization's workflow is running smoothly is essential for business leaders to accommodate remote workers, mobile employees and onsite staff. Notably, implementing UC strategies with existing collaboration tools and customer contact centers will pave the way for companies of all sizes to provide exceptional customer service, as their staff collaborates and innovates from anywhere.

Connect Employees Through Web and Video Conferencing

Leveraging web and video conferencing has become more pivotal than ever in connecting the modern workforce. Embracing the digital workplace and flexible schedules will be commonplace going forward. Thus, it's important that enterprises invest in web and video conferencing tools that boost collaboration and ongoing communication. These tools are a valuable communication asset for clients, customers and colleagues to stay connected and interact from anywhere and on any device. A variety of industries and sectors such as education, hospitality and healthcare rely on web and video conferencing tools, such as Microsoft Teams to engage with customers, colleagues and patients.
As telecommuting is here to stay, leveraging collaboration tools and innovations in cloud-based phone systems, UC and video conferencing are essential to maintain business continuity and productivity. By unifying all forms of communications into an integrated stack, enterprises are able to collaborate seamlessly and effortlessly. Business leaders supporting interpersonal connections are building teams and establishing trust amongst employees collaborating remotely, which ultimately leads to a more successful organization.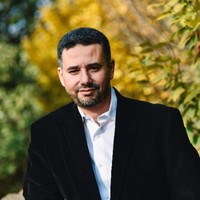 With 20+ years of experience in software development, telecommunications and management, Amr prides himself on helping businesses of all sizes become more efficient to compete in today's corporate world. He recognized the value of great customer service and tapped into his entrepreneurial spirit and found his own telecom company, ULTATEL. Since then, the company has been twice-recognized as a Top 10 VoIP Tech Company by Enterprise Networking Magazine.
If you haven't already, please take our Reader Survey! Just 3 questions to help us better understand who is reading Telecom Ramblings so we can serve you better!
Categories:
Industry Viewpoint
·
Unified Communications