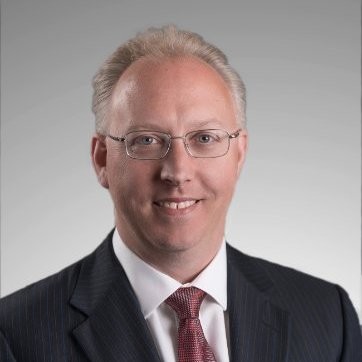 Few companies have had a more eventful couple of years internally as Windstream has, even in this unique pandemic environment.  But with restructuring now in the past, the company looks ready to roll on multiple fronts.  With us today to talk about Windstream Enterprise's approach to this new chapter in its story is CMO Mike Flannery.  Mike's journey to his current role started out with a ride through Global Crossing's trip through the telecom nuclear winter, followed by a stint at Level 3 and then another at EarthLink prior to its acquisition by Windstream four years ago.
TR: What does Windstream look like today following the restructuring process?
MF: This was my second tour through this process.  The first was a simple situation where the corporation had just run out of funds after the bubble. At Windstream the situation was completely different because operationally we were generating cash, and the decision to enter restructuring derived from outside events. But we've come through it in great shape. We ended 2020 with one of the strongest balance sheets among major U.S. telecom companies, and this year we are beginning a five-year, $2 billion investment campaign to bring more fiber-backed connectivity to rural America. Windstream Enterprise remained the market leader in delivering the next generation of business-class communications services – SD-WAN and Unified Communications as a Service – while growing strategic revenue 21 percent year over year. In addition, we were honored to be listed again in Gartner's Magic Quadrant for UCaaS, and to have both our SD-WAN and UCaaS products named by Frost & Sullivan as Innovation and Growth Leaders. Windstream Wholesale took an undisputed lead in the race to deliver truly phenomenal speeds in optical transmission in 2020, conducting the first U.S. trial over a live network of 800 Gigabit Ethernet services. A short time later, Windstream Wholesale delivered a 400 Gigabit Ethernet wave solution to our first customer.  
TR: How has that trickled down to you at Windstream Enterprise?
MF: It has enabled us to start to take a much longer-term view of some strategic investments, and we are poised to be far more aggressive than we were.  Strategic services are a $350M business unit within the nearly $2B Windstream Enterprise business, and it is growing at a rate of more than 20% per year.  For every dollar of sale that we have, almost 70% of it is strategic in nature.  We have gone from defense and restructuring to offense.
TR: What projects are you putting your resources toward?
MF: We are expanding our sales force and doubling down with our commitment to our partner channel. We are making a concerted effort to broaden the channel, and we have moved to a customer success model. The transition that customers are undertaking, or planning to undertake, from a legacy TDM-oriented infrastructure to a software-driven solution set is a difficult one in some cases. We believe it's critical not just to make our solutions easy to use but also to help customers by enabling and fully empowering them in using those solutions. We have also made a significant investment in AI-enabled customer-focused tools, doubling down on our digital investment portals.  It's important to make customers' consumption of our services not just informational but we make it actionable and eventually predictable. We want our customers to understand the solutions that they're migrating to.
TR: In what ways are you leveraging AI to enhance your offerings?
MF: From a marketing perspective, we want a better understanding of customer buying behaviors and trends, such as what they're looking for in a solution set. From a digital perspective, we've put a considerable amount of energy and focus into creating insights into the behaviors of applications on customers' networks, and their ability to gain insights into that through our SD-WAN solution. We've got an extraordinarily large data lake, from which we are culling information, turning it into insights, and delivering that back to customers.  We want to help improve the experience that they provide to their end-customer as well as to truly get maximum utilization of the security services and, down the road, SASE. From a UCaaS perspective, whether it is contact centers or our own proprietary OfficeSuite UC® solution, we are focusing quite a bit of work and time and energy on understanding customer needs using AI and machine learning.  Our focus is on solution-oriented products and leveraging the information we gather or that customers provide to us in a manner that helps better serve them.
TR: In what ways are you investing in the channel, and how has that part of your business evolved?
MF: Historically I would characterize our channel efforts as a relationship that didn't evolve as it should have. There were different approaches at Windstream Enterprise proper versus acquired assets like Broadview Networks and Earthlink, which were heavy channel-oriented entities.  It was a struggle to sort through those and develop the best common strategy, and then restructuring hit and caused more disruption.  Now that is in the past, and we have pivoted our entire strategy to become channel-agnostic. We call it channel integration where our direct sales force doesn't compete with channel partners, they partner with them. We pay on both sides. If a direct salesperson engages with the channel partner, from a compensatory standpoint the partner does not take an offset by partnering with direct, and the direct team doesn't take an offset for working with the partner. It's completely neutral, completely agnostic. And we have doubled down on the partner experience and the partner portal. We have seen an incredible amount of success early on. Partner engagement is at an all-time high, and at our brand kickoff February 4 we had over 375 partners attend. We're already in six-figure MRR renewal volumes, so we feel like we've really turned the corner with the channel. Our management team is committed to the channel going forward and is truly taking a partner-first approach to the experience.
TR: You mentioned SASE, which is quickly growing into the acronym of 2021 in this sector.  When do you expect see people start to productize SASE?
MF: When you look at the alphabet soup that is SASE, there are so many elements to it.  The hype cycle has started, but I think we're in the very beginning stages of it. The capabilities that vendors are espousing do exist. But they are not necessarily put together in a neat, clean package.  Right now, I think we've got a good mix of managed network security, and I feel our security offerings dovetail nicely into our SD-WAN offering. Those two clearly are on a path to converge, and I think in the next year or two you'll really start to see tangible solutions sets across the industry that come to fruition.  Security is obviously the most important driver in today's environment.  But also when organizations adopt SD-WAN, they are looking for network flexibility and adaptability, especially in these uncertain times with remote-oriented workforces.  SASE will not only help optimize networks, but enable a better level of engagement. 
TR: Other than SASE, what new technologies do you foresee entering your portfolio?
MF: I think you'll see the continued expansion of our portfolio in terms of security, SD-WAN, and UCaaS.  We have an extremely strong relationship with a couple of our partners that are proprietary and industry best-in-class, and we will continue to build on that and create points of differentiation. When you think about it, our ability to aggregate access, UCaaS, SD-WAN, and managed network security uniquely positions us relative to some of our peers in this space. We've got what I consider a very software-driven solution set that is designed to enable and accelerate this technology transformation to the cloud that COVID has kickstarted but that is just the natural evolution of this space. So you'll see more on all three fronts.
TR: Windstream Enterprise recently launched the "WE will" commitment.  What is this shift in branding aimed at and why?
MF:  Companies in this industry measure themselves using Net Promoter Score, tracking it daily and by transaction. But the reality is that Relationship Net Promoter Score is what matters. So we have decided to make the pivot to start looking at it quarterly. We gathered and read every verbatim, we went out with an advisor and interviewed every salesperson, every customer advocate, every sales engineer, 50 of our larger customers, and our strategic partners.  We met with prospects as far as Australia to do some benchmarking. What we arrived at is what I think most people would say is a simple thesis. Technology to some extent is technology; it's the experience that you provide as a managed service provider that truly differentiates you. WE will is predicated on four things people look for in a services: it is stable, it is reliable, it is flexible, and it's service provider is accountable. You won't find anyone in this space right now that offers the same level of guarantee across those dimensions for these services.  We feel those guarantees are critical to get customers to take that next step to migrate out of the TDM world into the next-gen cloud-enabled world.  Windstream used to be a telecommunications company, and still that's part of our DNA, but we're a software company now. We're a solutions-driven organization that clearly has roots in providing telecommunication-like services, but it's broader than that. Combined with a commitment to the customer experience and the value of the network that we provide and being frictionless in terms of doing business with, I feel that really differentiates us in this space.
TR: Speaking of these uncertain times, how has COVID affected Windstream Enterprise's business over the past year?
MF: When COVID hit last March, we already had purpose-built solutions designed to enable working from any place, any time on any device.  So we were able to quickly transition the vast majority of our workforce from working in an office environment to working at home. We were uniquely positioned to not be affected operationally, but also to engage with our customers and show them the transition path to how they could do it themselves. We immediately went out into market in April and offered our OfficeSuite UC with HD meeting for free for 90 days, try before you buy. We got an incredible response from customers.
TR: What effects did you see across your customer base?
MF: When you look at the effect on various verticals, retail and hospitality were clearly challenged, but banking and finance seemed to pivot overnight. And, of course, healthcare exploded.  We also discovered some new avenues of opportunity in education, religious and counseling services, and quick service restaurants.  So COVID didn't change our strategic focus, but it accelerated the pace with which we bring solutions to customers. We feel that we're providing an additional level of flexibility that customers needed.  We have seen some churn on the low end. Single location customers that traditionally have had telephone lines, and maybe a fax line, didn't have a penchant to lean towards next-gen technologies. They were hurt. Even though we provided these solutions they could use, some just weren't prepared to adapt or were put under such extreme pressure that they weren't able to survive. There has been a little of that, but more of the adoption piece. I think businesses are pretty resilient, and those that have evolved have survived and, in some cases, prospered.
TR: How do you view M&A in today's market?
MF: Right now, in the markets on the private equity side of the house, there is a tremendous amount of interest driven by the push to work from home. Companies that can enable a remote workforce are seeing strong interest, and I think we'll see even more of that as temporary arrangements become somewhat permanent over the next 12 to 18 months. Beyond that, consolidation is always going to happen as companies look to gain an upper hand from a market-share perspective.
TR: Thank you for talking with Telecom Ramblings!
If you haven't already, please take our Reader Survey! Just 3 questions to help us better understand who is reading Telecom Ramblings so we can serve you better!
Categories:
Channel
·
Fiber Networks
·
Industry Spotlight
·
SDN