This Industry Viewpoint was authored by Tony Doocey and Anthony Shaw of North Highland
In 2020, the kitchen table became the office and the home internet became the company IT system. In addition to dealing with a global pandemic, telcos bolstered their position as providers of critical national infrastructure overnight. It was evident as the pandemic exploded that even the most ardent digital natives were relying on the connectivity provided by telco operators. Since telcos' services are split into two divisions, consumer and enterprise, these companies were forced to meet new expectations on both fronts.
Consumers and the new office IT
With the increase in people working from home, telco providers have become the new office IT and have been given the responsibility of providing a foundation of functional connectivity for their customers.  With this shift, customers now demand more from the technology and their telco provider. Carriers are being challenged to deliver state of the art connectivity services on top of the existing priorities of innovation and creation around new products and services. Customer satisfaction is now multi-faceted and telcos must find ways to achieve success in both areas or risk losing the market's confidence in their ability to meet steep expectations.
Accelerating connectivity to support the enterprise
With COVID-19 forcing families into their homes for work, school and everything else, it's highlighted the need for universal access to reliable high-speed internet. Salesforce is saying the "9 to 5 work week is dead" and is making companywide changes accordingly. Additionally, governments across Europe have made significant strides to close the connectivity gap in underserved areas. Across the UK, we've seen businesses become increasingly supportive of government initiatives to accelerate connectivity. They've realized there is no timeline for when circumstances will change and are preparing for living in a world where business is headquartered inside the home.  Businesses such as the Telefonica and Allianz joint venture in Germany are working closely with local governments to improve connectivity in rural areas, with some governments requiring the use of fiber in major infrastructure rollouts.
When it comes to a company's infrastructure, you can't afford to stand still. Today's home networks are feeling the pressure of data-sucking cloud computing services, multiple mobile devices, constant streaming and big data. Companies must redesign their systems and implement new solutions that will adapt as needs escalate.  
Where are we now?
In the 2021 Beacon report, telco executives were asked to rank their top priorities for this year. Customer experience came in second overall, with cyber security ranking first and operational efficiency and digital capabilities coming in further down the list. The industry knows it must up its game to meet customer expectations. Surprisingly, the primary method in meeting that objective does not require sweeping technological changes.
In today's digital world, customers require a near perfect user interface and their demands for speed, convenience and accessibility of services are greater than ever. Achieving this standard will require companies to evaluate their interface with a customer focused, digital first attitude. Although the bar is high, digitization doesn't require a functional shift or a significant change in your company's channel strategy. Rather, it's about making sure your omni-channel strategy enables customers to move seamlessly across elements of your offerings in both sales and service. In the wake of the global pandemic, the decline in physical customer interaction has resulted in significant dependency on digital and online platforms for customer access. We have seen companies incorporate digitization to maximize their client facing operations across the telecoms sector with Verizon being a good example.
During the height of the pandemic, when connectivity required for teleworking and schooling was at its peak, engineers weren't able to provide support or install internet cabling due to social distancing. To meet the demand, Verizon created two innovative products to provide gigabit speed connectivity to  customers, while protecting their technicians:
Virtual Assistant Tech Tool: A new tool powered by TechSee that helps customers troubleshoot remotely
Fios in a box: Delivers internet connectivity without the need for a technician to enter the home and install cabling
Across the US and UK, governments encouraged operators and broadband providers to lift caps and improve broadband speeds to ensure people could stay connected throughout the pandemic. As an example, Virgin Media upgraded more than one million customers to ultrafast broadband speeds and removed caps from existing customers. These efforts, along with "self-install" packs for new users, kept everyone safe and productivity moving forward.  
What role will MVNOs play in 2021?
Mobile virtual network operators (MVNOs) allow a service provider to enter into an agreement with a large-scale mobile network operator to access their network services and sell those services back to the customer. This results in lower cost and better customer service for the end user. Moving forward we expect to see the industry launch new MVNOs and expand existing ones for three key reasons:
MVNOs can move faster than the traditional telco operator. They can innovate new products and services and take them to market without the heavy CapEx burden.
The rise of automation has made it easier to launch and scale MVNOs.
Customer segmentation is applying pressure on telcos across the sector to provide alternative offerings within their brand mix. We've seen this with numerous telcos including Vodafone's launch of VOXI.
The key point of differentiation for an MVNO is that it can get much closer to a particular market or sector to offer specialized and differentiated services. A good example of this is giffgaff's targeted approach to students leaving home for college or Lebara Mobile targeting international callers within the value sector.
Where are companies investing their capital?
In the last year, we've seen a gold rush of investment from government entities and private equity firms in telco infrastructure companies. CEOs who are trying to create value from existing assets understand that they can increase the valuation multiplier of infrastructure assets through M&A activity. Major telcos are taking advantage of this trend, including Vodafone's planned IPO of Vantageand Telefónica's recent sale of Telxius to American Tower. In addition, we have seen an increase in new market entrants such as City Fibre and Atlas Group.
The investment in infrastructure also drives a positive outcome for customers. More investment means both consumers and enterprise customers will have better coverage with more choices. Ultimately, a more robust supply of fiber to the home improves the customer experience.
Looking forward
Overall, the future looks bright for the telecom sector. We predict the market will evolve in the following ways:
Consumer: Telcos will be challenged to innovate and provide the next level of experience to their customers. We expect this will be delivered through richer augmented and virtual reality experiences, particularly for sports and entertainment.
Enterprise Customer: 5G will drive edge computing and liberate low latency capabilities. This has the potential to transform industrial IoT and facilitate massive scaling across key industries such as mobility, health care and utilities.
Additionally, we anticipate industry value chains becoming more sophisticated thanks to the arrival of infrastructure players like Cellnex and City Fibre, as well as the strengthening position of the MVNO. These shifts in the telecom sector will drive the need for industry players to rethink how they can play to their strengths and drive the most benefit for their enterprise and consumer customers.
Although there is still significant uncertainty surrounding the return to work, we don't anticipate meaningful change in ways of working for the next 18 months. As a result, companies are continuing to invest in culture changes that support hybrid working models, allowing employees to work from the office or their home.
Customers will continue to expect brilliant connectivity that allows them to work on the move or in remote locations. Therefore, we expect to see greater convergence of infrastructure providers in both the telco and transportation sectors, as well as continued cooperation between government and telcos to promote connectivity.
COVID-19 prompted a radical shift in how we work and how organizations function. While digitization was accelerated to accommodate the move to virtual and remote working, the pandemic also prompted organizations to assess their organizational shape and structure to ensure they were set up for success in the new world of work. Companies are now reconsidering what their workforce plan should look like by assessing the skills, shape, size, spend, sites and structure of their organization to prepare for the future.
Our work at North Highland with leading global telcos incorporates organizational health assessments to inform strategic workforce planning and operating model design to prepare organizations for the future. If telcos expect to stay on pace with the market demands, we believe it's crucial to develop their employee base to be more adaptable and flexible in a world of continuous change.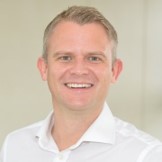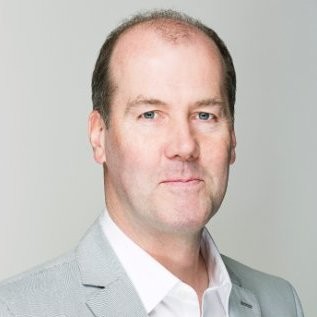 Tony Doocey, Managing Director of Managed Services, North Highland and Anthony Shaw, Global Media Entertainment & Telecommunications Industry Lead
If you haven't already, please take our Reader Survey! Just 3 questions to help us better understand who is reading Telecom Ramblings so we can serve you better!
Categories:
FTTH
·
Industry Viewpoint
·
SDN