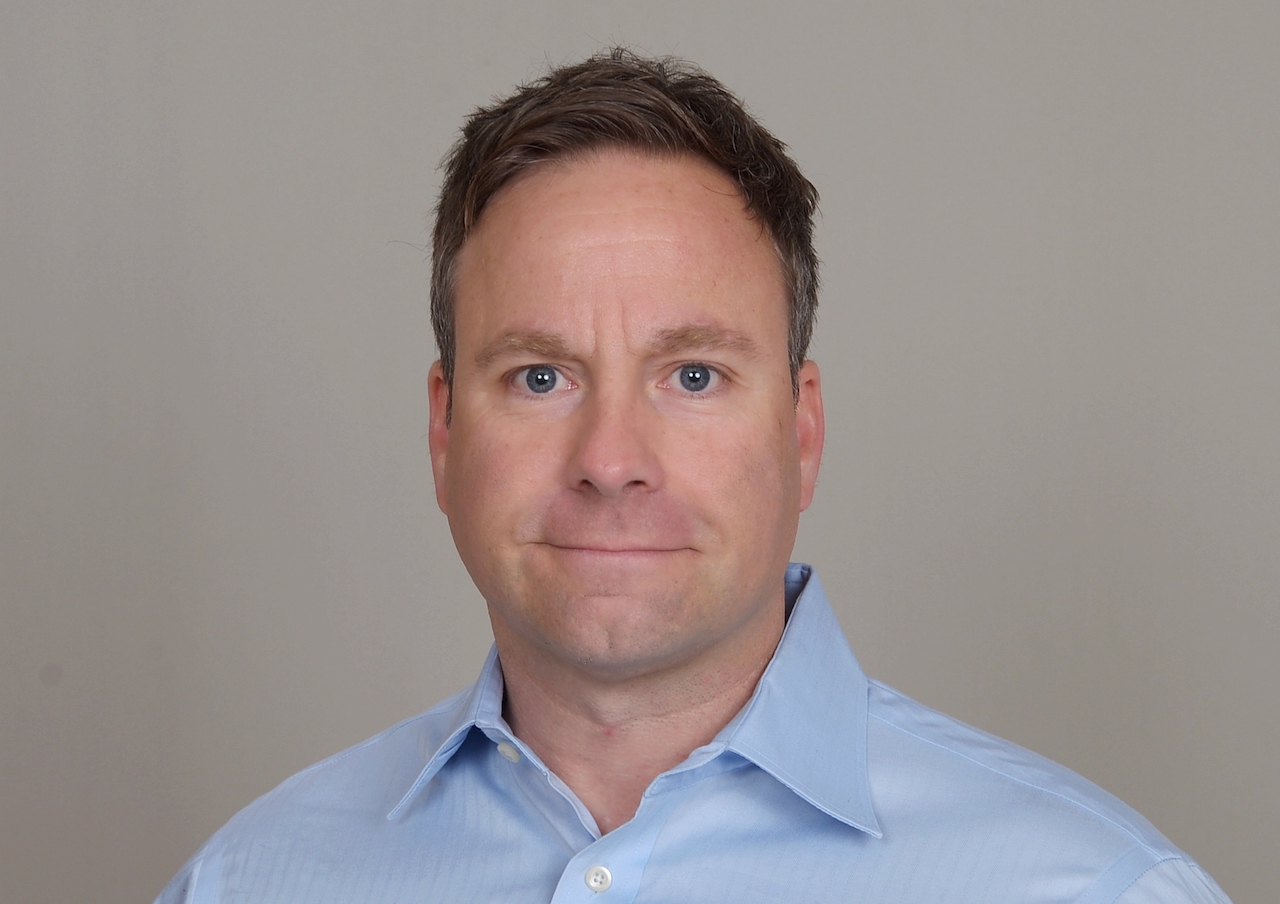 There is no bigger buzzword in the infrastructure space right now than the edge.  Positioning more servers closer to more eyeballs to reduce latency and improve the customer experience has become a pressing concern for the whole industry even in advance of next generation technologies that might really take advantage of it.  Effectively scaling distributed infrastructure is a new challenge, and one of the companies taking on that challenge is EdgeMicro.  With us today to talk about EdgeMicro's performance is the company's VP of Revenue & Strategy, Jason Bourg.
TR: How did EdgeMicro get started, and what are you focusing on?
JB: EdgeMicro is an edge colocation company that was founded about three years ago by a couple of former executives from Lee Technologies, which had been acquired by Schneider Electric.  Our focus is on colocation in Tier 2 and Tier 3 markets at the edge, where a large concentration of internet drains, connectivity exchanges, and data center campuses are not located, yet where customers want to provide content to subscribers. We consider a Tier 2 market anything from around 750k-1.5M people, with Tier 3 markets smaller than that at about 250K to 750K people. We launched a successful proof of concept in Denver with several key customers joining. In Q4 of last year we rolled out our first three production sites: Austin, Raleigh, and Tampa, Florida, and we have five more on the horizon now.  We are taking a concept that has been proven in colocation, we are shrinking it down to a small form factor, putting it into underserved markets where publication or large internet exchanges don't exist today, and working with regional ISPs, cable companies, and ILECs to keep that traffic local.
TR: What does an EdgeMicro facility look like in practice?
JB: We strategically locate these micro data centers, which are eight-rack, purpose-built buildings, in markets where the fiber intersects are close to the core routers from the cable MSOs, ILECs, and ISPs. They have with redundant cooling, tower, air conditioning, heat dissipation, and fiber connectivity. They meet multiple forms of compliance: SOC 1 and 2, ISO 27001 as well as PCI. They have multi-factor authentication, and wind ratings and ballistic shielding on the exterior. They're meant to mirror the facade of whatever they're next to.
TR: What types of sites have you deployed at so far, and what kind do you expect to work best for your model?
JB: There are a variety of site types.  In Austin, our facility is tethered to a regional carrier hotel due to our alignment with Charter Communications, which is the dominant cableco in that market and has one of its big head end routers there. In Tampa, it's at a private third-party medical processing and manufacturing site surrounding the perimeter fence. In Raleigh, it's within a tower site.  We like tower sites but our issue there has been the fiber connectivity, since normally there's just one provider. We'd like to have at least four fiber connections at each site to enable our clients to have various forms of transport whether internet, local or longhaul.
TR: Eight racks is a small footprint, is it multi-tenant? 
JB: It's multi-tenant. These are small footprints. But we usually have first right-of-refusal on 2-3 more pads within that same campus so we can build out additional units. We are in talks with some of our clients about doing dedicated, but all our sites from the initial rollout will be multi-tenant.
TR: How do you handle the day to day operation of these unmanned, micro facilities?
JB: One thing to keep in mind is that these are just like a traditional colocation building, just in a smaller form factor. There is no unique routing or bleeding-edge technology other than our ability to provide these sites with velocity and with scale.  We have a partnership with a couple of different integration partners to provide remote hands services within a two to four-hour window.  Customers can even access the site, there's a full process to do that.  But we don't issue cards or keys, we e-escort them.  Once they are in the data center, there's a process to access their own cabinet, and that is all controlled by us, as needed for PCI, SOC 1 and 2, as well as ISO 27001 compliance.  The software platform that we use that monitors our environmentals and everything is a third-party software platform called BitBox along with a centralized ticketing system run by EdgeMicro NOC.  It works very well, and we're very happy with it.
TR: What types of tenants are you seeing the most traction with?
JB: CDN, cloud providers, and gaming are the three use cases that we're seeing the most. Our first customer is Cloudflare.  Our second customer I can't name, but has a myriad of cloud, hyperlocal compute, gaming, and conferencing. Our third customer does terrestrial and mobile analytics and IoT, and our fourth customer is in the gaming vertical.
TR: What use cases are you seeing most in today's market?
JB: I think everybody wants to talk about autonomous cars, but we aren't there yet.  Cloud, CDN, gaming, IoT and analytics are the use cases we are seeing most. 
TR: After your initial three, what are the next markets you are building out in?
JB: Houston, Memphis, Cleveland, Indianapolis, and Pittsburgh are the next five. Those are still Tier 2 markets in which we also have good alignment with the local cablecos. Our next wave of sites will be places like Reno, New Orleans, or Norfolk — places that are really Tier 3 markets where there is not a lot of interconnection and few data centers.
TR: What do you have to do to enter one of these markets?
JB: First we lease the land for the primary pad as well as two to three additional for first right of refusal. It's normally a five or seven-year lease with extensions after that. Then the buildings are manufactured and shipped to the end destinations. We work with the local electricity vendor in town, which is sometimes a co-op and sometimes a major provider, and with the telecom carriers to bring their fiber in.
TR: When do you expect the next 5 markets to come online?
JB: COVID has pushed us back a little bit when it comes to permitting. But I'd comfortably say all will be live by end of Q1/2021. They are staggered though, and we do still feel like a couple of those will come online this year. After that, our ideal plan would be four units a month. But that depends on what we work out with our vendors and partners from a financial perspective. But we're built to crank these things out at 120 to 180 days per site if we needed to. We have plans to expand our staff as well as our site-selection process, and we have 100 sites in tow right now with leases that we could execute on if we needed. That is in our back pocket, so that when somebody says go, we're ready to connect them. I comfortably think we can roll out four of these a month starting mid next year depending on how things go with our A round of funding.
TR: How and where do you build these enclosures before shipping them to each site?
JB: They are built by our partner within one of two third-party integration sites. They then ship them to us on a flatbed, and we use a crane to install them on-site.
TR: The challenge at the edge has always seemed to be how to scale the business model.  What is your approach?
JB: Scale is a large part of it. But the way we look at the business is strictly about enabling. We are not trying to get into the connectivity business and provide SD-WAN or any kind of networking.  Our clients want us to get them closer to the eyeball networks and work with them to localize traffic within those markets so that they can provide services to local subscribers and eyeballs without backhauling all the way to a major market. We scale by keeping it simple and repeatable. We work with our clients to be an extension of their staff and bridge their processes and procedures to ours along with our management systems. This allows them the freedom to put different workloads inside of our data center, and provides them remote hands and deployment services, especially during times of COVID where resources are lacking.
TR: How has the COVID-19 pandemic affected your plans this year?
JB: COVID-19 has really opened people's eyes, especially within our client base, that a more distributed platform is essential.  However, companies are buying enough capacity to keep the lights on and are not necessarily focusing on new buildouts. Demand has increased, yet the resources our clients have available to focus on this demand has been a little bit tight, whether it's setting up the back-office pieces, ordering equipment, or just figuring out which workloads to deploy. That has delayed getting clients installed a little bit, but we're getting there.
TR: So what is the biggest challenge ahead for the edge colocation business model?
JB: It is scaling. The big question is how far can we push this model terrestrially? Everybody wants to really dive into the 5G platform, and the success of 5G could pivot where we deploy in some markets, e.g. whether a particular deployment will be a tower site versus a terrestrial fiber aggregation point. But we can't wait to see how 5G is going to really play in this whole game. Currently, our clients want to localize traffic for terrestrial connectivity while everyone is waiting on 5G, but 5G is just going to be another means to solving additional use cases. Traditionally, MNOs have been pretty slow, but we want to help them any way we can because they are vital to the next wave of edge solutions. We've got to deploy sites now because we know, and our clients know, infrastructure comes first.
TR: Thank you for talking with Telecom Ramblings!
If you haven't already, please take our Reader Survey! Just 3 questions to help us better understand who is reading Telecom Ramblings so we can serve you better!
Categories:
Datacenter
·
Industry Spotlight