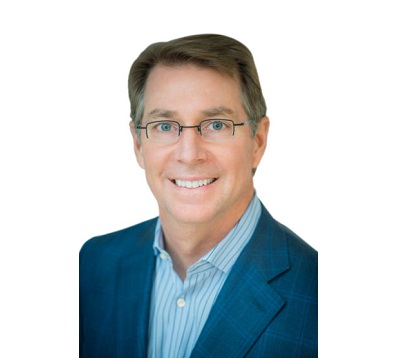 What we call the edge continues to evolve, and so do the industry players looking to take advantage of the opportunities there.  One interesting player that has begun deploying its vision both organically and inorganically this past year has been DartPoints.  With us today to talk about DartPoints' approach and its viewpoint on the market today is CEO Scott Willis, who took the helm earlier this year.
TR: How did DartPoints get started, and how did you get involved?
SW: DartPoints has been around since 2012 as one of the early adopters of the edge movement, our industry's architectural shift from a very centralized processing of data and compute into a more distributed environment.  In the middle of last year, I got involved with Astra Capital and helped them work through an investment thesis in this area.  Astra then acquired DartPoints in March of this year, and simultaneously with the closing of that transaction I came in as the CEO.
TR: In what direction did you start to steer the company and why?
SW: I wouldn't say there has been a monumental shift in our strategy, but it has certainly been a refining and clarification process as to what our strategy is going to be. I'm sure you've heard it many times before, but if you put five people in a room today, you're still going to get seven definitions of edge. That is because there are many applications of the edge and therefore, different business models, and many of those are going to be successful. To me, what's important is that we are clear in defining what edge means for DartPoints and how we intend to move forward and execute our strategy organically.  And then, of course, we're complementing that with an acquisition strategy that's equally as aggressive.
TR: So what does the edge mean to DartPoints?
SW: Edge is going to take many different shapes, sizes, and form factors, and it will evolve over time as our industry evolves. Today as we deploy edge, it really is about us enabling underserved markets in a way that brings a greater experience and delivers a solution into a market in a much more cost-effective way. We own, deploy, and operate edge colocation data centers that bring interconnection and peering marketplaces into those local markets.  Data that is generated locally can be processed, executed, stored, and managed locally, while maintaining the ability to reach the rest of the globe when needed. That improves the experience significantly. We aren't necessarily delivering something that communities cannot get today. If you want to pay the cost of backhaul to the major hyper hubs today you can do that.  But it's just not the same experience of what you can get when I bring that locally.
TR: What applications or use cases are driving this in that direction today?
SW: The big tailwind is of course 5G, and ultimately latency will become a factor, whether you have an application in the telehealth, agricultural, manufacturing, or the automotive verticals.  Those are emerging latency-sensitive applications that will further amplify the need for the exact type of infrastructure that we are looking to deploy on a very local level. But today you've got to build a business that can sustain itself –until those latency-sensitive use cases and applications become deployed much more broadly. Today, we are doing that through cost and customer experience via the local peering and interconnection marketplace.  We are enabling improved network and content offerings that just aren't cutting it, while at the same time we are establishing the infrastructure foundation that the futurist applications must have in place before widespread adoption can even happen. From a customer perspective, we see things in four buckets:    
ISP or carrier, whether local, regional, or national
The ecosystem, the players that are going to allow me to offer that exchange, peering, and interconnect capability
CDN content providers, who want to peer and interconnect within those underserved market.
The enterprise that wants to take advantage of the marketplace that we have created.
TR: What type of infrastructure do you plan to deploy to do that?  Will it be a modular solution?
SW: It's about place, not product. When you think about the core, it comprises markets where there is significant infrastructure within a few locations housing massive, multiple-megawatt facilities.  Clearly that is not going to apply economically in the smaller Tier 2/3/4 markets.  We are looking at deploying the same capabilities, just in a much smaller footprint.  Instead of tens or hundreds of thousands of square feet and multiple megawatts, in a much smaller market, you're looking at 8 to 10 cabinets and maybe 60kW, and maybe up to 30 or 40 cabinets and a couple of hundred kilowatts for one that is a little bit larger.  However, we are asset-class agnostic.  We will deploy a significant amount of modular facilities.  They will vary in size based on demand and the needs of that community or region.  We may also buy a building and build the data center out or acquire existing facilities. We want to deploy the right asset class that meets the current and future needs of that market.  But certainly modulars will be a significant part of our asset base over time because they are efficient, cost effective, and viable solutions for many smaller markets. As we grow and scale in that community, and as that marketplace that I've described grows and becomes more vibrant, it's very easy for me to drop down a second modular right next to it, and then a third, and so on.   If you think about a half acre of land, that's a very efficient and cost-effective way to grow and scale into a market.
TR: Where have you built so far, and where are you focusing on next?
SW: We are in Dallas and Fort Worth today. We recently deployed a globally recognized project in eastern Iowa, and we acquired a facility in Dublin, Ohio in the greater Columbus area. As to where we are going next, we don't deploy capital at risk; we deploy capital where demand meets supply.  We have a tool and have built some data analytics based on where the fiber is, the local enterprises, the number of eyeballs, and other economic drivers for our customer segments.  As a result, we've come up with a total of 217 targets across our four-region footprint. Phase 1 includes about 38 sites that we are in various stages of deploying and expect to complete over the next 36 months. Each build is a multi-tenant, carrier-neutral environment.
TR: How do you view M&A in today's market as a means toward growth?
SW: We have several potential acquisitions active in our pipeline today which we are aggressively pursuing in parallel. We look at acquisitions as a way to accelerate the growth plan on the deployment side.   If you look at the four buckets of our customer base, it's working down the list for that customer base.  We like to secure the ISP commitments first, then as we deploy we bring in the ecosystem partners to enable the marketplace.  That draws in the CDNs and the content, which in turn brings in local enterprises.  Right now, we are in the emerging part of the edge movement, so there's not a lot of edge players out there that you can go acquire to accelerate into the market.  There's just not enough maturity and enough companies that hit the ball in the direction that DartPoints is going.  So we look at acquisitions almost going up the list to that customer base. There are retail colocation data center companies out there that have done a good job building a business around enterprise customers and have ISP connectivity, but which don't necessarily have the peering and interconnection ecosystem or CDN relationships.  So the bookends of those two customers are in place. What we are going to bring in through acquisition of a local data center asset like that is the middle two segments.
TR: What drew you to the Columbus market with your recent acquisition in Dublin, Ohio?
SW: The Columbus region is a very robust area that we believe is really poised for growth for our business model.  When you start looking at all the Tier 3 and Tier 4 communities around Columbus, to get any level of peering/interconnection, they have to go to a market like Chicago, New York, Dallas, Atlanta, etc.  If we can drop my ecosystem into our acquisition in Dublin, we can then reach out and drop modulars right into those Tier 3 and Tier 4 communities creating a hub-and-spoke model. That's one way that we think about acquisitions: assets that fit nicely into our model by enabling that hub-and-spoke approach.
TR: What are the biggest challenges ahead for you in the near term, and how are you taking them on?
SW: I think that COVID has validated and amplified the need for infrastructure at the edge, but the challenging side of it is the stress on the market.  Organizations and people have been buttoning down and focusing on current demands, so we need to draw their attention a little bit more towards building out for the future.   Another area we are spending a significant amount of time is shoring up our supply chain.  As we move more toward building at scale, it's not just DartPoints ourselves that will deploy to these locations.   So we're looking at the end-to-end supply chain, from identification of market opportunity, to the permitting process, the securing of land, the design requirements, and all the way through turn-up.  We've got partners that we're securing relationships with at each level, so that we can get to a point where we can achieve scale and volume in a more collective way. A third challenge ahead is the difference from the operator managing multiple, large campus environments in a few concentrated areas.  This is very different from those one faces managing a much larger number of smaller platforms.  Because in our world, we're talking about hundreds of locations that must ultimately be deployed to ubiquitously provide an edge solution across a national footprint.  Understanding how to manage and operationalize that in order to create a consistent customer experience nationally is something we're very focused on early, because we know that if we don't address this way it will only become more difficult downstream.
TR: Thank you for talking with Telecom Ramblings!
If you haven't already, please take our Reader Survey! Just 3 questions to help us better understand who is reading Telecom Ramblings so we can serve you better!
Categories:
Datacenter
·
Industry Spotlight