This Industry Viewpoint was contributed by Darach Beirne, Vice President of Customer Success at Flowroute, now part of Intrado
The adoption of SaaS-based cloud communication services has been steadily on the rise – propelled forward by the sudden shift to remote work in early 2020. Teams across industries and countries turned to cloud-based collaboration tools to continue operations at-a-distance. Many decision makers also turned to these agile telecom solutions to better connect with customers in alternative ways.
Though many companies have successfully migrated to the cloud, others are still in the evaluation phase. Despite benefits like scalability and control, prevalent misconceptions and historical pitfalls about cloud telecom still permeate the conversation and give decision makers pause.
Below are four leading benefits of cloud telecom that address these common misconceptions head on. By securing an understanding about cloud-based telecom, enterprise leaders can feel confident in their IT purchase decisions and embrace the technology. As they do so, they will power better connection and innovation, while also reducing costs and adding value to their bottom line.
Carrier-grade call quality
With conference calls at the heart of many businesses' operations (especially now as more teams are remote), it's imperative that call quality is clear and strong. Historically, sound quality on VoIP and hosted phone systems presented issues for users if the configuration of the business' internet service provider (ISP) network was not configured to prioritize voice traffic. If the ISP is configured as such, latency – or a lag in transmission – can occur and downgrade the quality of the call. Thankfully, cloud-based carriers and communication service providers (CSPs) have addressed this problem. Now there is also dedicated bandwidth to support cloud-hosted PBX (Private Branch Exchange) systems with high speed and low latency to ensure carrier grade call quality.  
Trusted security with IP phone systems
The cloud is a secure option and can even provide a higher level of security than on-premises servers. CSPs and telecom carriers are dedicated to adhering to the latest and greatest security best practices. In addition to investing in security practices, cloud carriers utilize external auditing to ensure that their compliance and certifications are up to date.
Often, the horror stories told about VoIP vulnerabilities stem from improperly configured networks. To keep sensitive information safe, the entire network must be secured, including internet phone lines. A customized approach to security is the best strategy. However, best practices include regularly updating software and firmware, frequently changing passwords and implementing secure connection protocols like SSL for all access to any point in the network.
Total control
Enterprise leaders may think they will have to sacrifice control if their PBX is hosted offsite. However, when operating in the cloud, businesses have a new level of control and greater flexibility over their telecom offerings than ever before. For example, instead of updating physical hardware systems to fit a business' changing needs, cloud-based systems allow for changes to be made in a streamlined and efficient way, often with the click of a mouse. Businesses can choose how to interact with their customers, the phone numbers they use, telecom features they offer and how they make changes to these offerings. End users benefit by gaining tailored communications options and having the control to modify the way they interact with a business in real time (i.e., by setting calling or texting preferences).
Enhanced reliability
Modern software-centric CSPs and carriers can resolve network outages faster than legacy providers. For example, if a company with a landline connection experiences a network outage, they often need to call the phone company and join a queue to find a solution to the problem. The time wasted could negatively impact the bottom line as well as the company's reputation. In contrast, a company with a cloud-based connection benefits from adaptive call routing. This capability quickly bypasses the disruption by routing the call or a call center to a different operating network. As a result, the business can resume normal operations and continue onward, with minimal disruption to customers and end users. The business will also benefit from better capacity, uptime and quality.
Where do I start?
Now that some common myths surrounding cloud communications have been cleared up, decision makers may be wondering what to do next. Making the transition to the cloud is enticing for many businesses given the plethora of benefits it offers. However, not every business has an in-house IT department to oversee migration and implementation. Because of this, it's important to partner with a carrier that can assess current needs and provide the level of IT and telecom support that's right for a company's individual needs. As with any technology purchase decision, it is important to carefully evaluate options and vet providers in the market. Below are a few tips on how to make the decision.
Outline business communications needs. Start with asking: "What business objectives are we trying to achieve now and in the future that could impact our carrier selection?" Consider the needs of customers and how to better reach, connect with and serve them.
Evaluate service offerings. Not all telecom carriers offer the same level of technology or services. In addition, some carriers specialize in certain industries or solutions (i.e. medical alerts, in-app calling, mobile banking, scheduling reminders, etc.) and therefore might be a better fit based on what a company is looking to do. If a company is unsure of what services are best for them, providers can help assess the solutions that align with their specific needs.
Prioritize customization. Like many SaaS-based tools, cloud communications are not a one size fits all solution. By selecting a provider that offers customization of products and services, businesses will improve interactions with their customer base and cut down on costs by not paying for services they don't use.
Opt for providers that offer scalability. Forecasting the future can be difficult. Having the flexibility to grow or shrink as needed is an important feature of cloud communications. Providers that offer scalable solutions will help companies stay nimble and seamlessly respond to market changes.
No matter the size or circumstance of a business, these best practices can help select the right cloud-based telecom provider. By choosing to ignore the myths floating around the industry and move communications services to the cloud, businesses gain improved sound quality, enhanced security, more control over their PBX and more reliability. Armed with a better understanding of common cloud telecom misconceptions, decision makers can feel more confident in their IT investments and move forward with future cloud innovations.
About the Author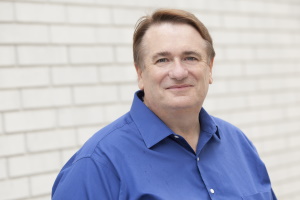 Darach Beirne is vice president of customer success at Flowroute, now part of Intrado. With more than 25 years of experience building and leading B2B customer success, Darach leads Flowroute's dedicated customer support team, driving strategy for customer success and improved customer satisfaction. Prior to joining Flowroute, Darach lead professional service and sales engineering teams for providers such as Contenix, Huawei/3Leafsytems, InQuira, Siebel/Scopus and Ingres. He also has assisted high-tech companies develop strategies to improve the customer experience and increase scalability.
If you haven't already, please take our Reader Survey! Just 3 questions to help us better understand who is reading Telecom Ramblings so we can serve you better!
Categories:
Industry Viewpoint
·
Unified Communications
·
VoIP