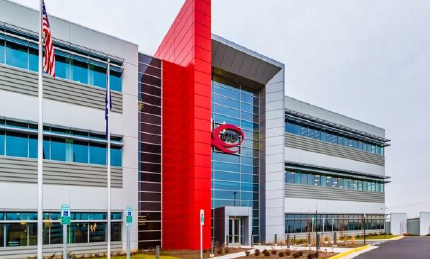 Just before all the craziness started, I was invited down to Ashburn, Virginia for QTS's first Analyst Day to learn more about the company's progress and direction. Afterward, events kind of blurred together and suddenly it's mid-April and it seems like a new world for almost everyone. But for data center operators like QTS the equation hasn't really changed all that much except that data centers are even more front and center in the lockdown economy than before.
Just over two years ago, QTS decided to narrow its focus a bit. They wound down their managed services and cloud business segment in order to better focus on hyperscale, hybrid colocation for the enterprise, and federal opportunities. The markets were not impressed at the time, however over the last year opinions have evolved more favorably. QTS's restructuring plan created solid revenue growth in 2019, as the company's core revenue finished 2019 at $480.8M, up 14% over the prior year with EBITDA also up strongly at 15%. They ended the year with a backlog up 49% over the prior year, which suggests the trend will continue in 2020.
So what are QTS's thoughts about 2020 and beyond? There were presentations by the company's executive team, including CEO Chad Williams, CFO Jeff Berson, CRO Clint Heiden, and CHO Tag Greason. Here were my main takeaways from my visit:
Hyperscale growth – Executives regularly returned to a slide showing both the overall data center market opportunity, which was solid, and that of the hyperscale segment, which was much stronger. That's clearly the target they were aiming at, and it's the one they hope to hit in a big way over the next couple years. On that front QTS believes it has plenty of powered shell capacity already in place and primed for quick delivery – no surprise there, and plenty more in the pipeline to meet demand as it arises. Organic growth seems to outweigh thoughts of any type inorganic growth for the near future, which also makes sense.  
Differentiation via SDN and the personal touch – For the enterprise and federal market, the company has been moving to integrate software-defined technology into everything, presenting over 200 customer-facing APIs. But they are also working to separate from the pack by keeping the relationships personal. Flexibility, timing, and stability often mean more than pricing in today's data center market, and you make those sales by having the right people pick up the phone at the right times.  One thing about this sector is that the general technologies don't differ that much from company to company, so seeking differentiation is means looking beyond the structures and into company culture and the relationships it fosters with the ecosystem.  
Sustainability and coordination – QTS is moving steadily toward 100% renewable energy, as many in the industry are in one form or another. But they also put forward the idea of actively coordinating environmental initiatives with hyperscale and enterprise customers.  By using their software defined platform to distribute data on customer sustainability metrics as well as more traditional operational data, they hope to add flexibility when it comes to helping customers meet their own public goals beyond the necessary space and power to build out their server farms and such.
Also on the menu was, of course a quick tour of QTS Ashburn itself, which is a 427,320-square-foot multistory facility that an outsider can only see bits and pieces of even on a tour.  It's hard to make judgments on facilities like this based on a quick tour, but everything in there matched up with expectations and I enjoyed my visit very much.  On deck once it is filled are several other plots of land in the area at various stages of planning and development.
Thanks QTS! While I don't get out too often, I'm always open to potential site visit invitations, at least when we aren't all under stay-home orders and such.  
If you haven't already, please take our Reader Survey! Just 3 questions to help us better understand who is reading Telecom Ramblings so we can serve you better!
Categories:
Datacenter
·
Financials