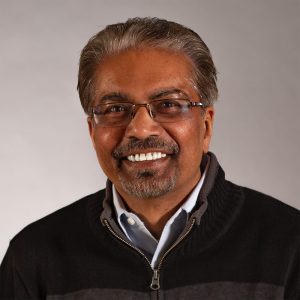 Regionally focused network operators often fly under the radar in the broader market, but lately they have been taking on a more public role.  Great Plains Communications has been steadily expanding its reach out from its core Nebraska footprint while shifting more and more to fiber and next generation technologies.  With us today to talk about the company's approach is its newly minted Chief Technology Officer, Tony Thakur.
TR: What brought you to Great Plains Communications as CTO? How did you get to where you are?
TT: When I was contacted about Great Plains Communications, I did some research and found that the company has a rich Telecom history.  It has been around for 110 years. It has an interesting set of assets in the Midwest including long-haul fiber and a number of metro network in its footprint.  The company was looking to grow, and I see it as a great opportunity to leverage my technical experience to really help with that growth.
TR: What does the Great Plains Communications infrastructure look like today?
TT: We serve enterprise, wholesale, and consumer customers in Midwestern markets. We're in 11 states, we have over 11,500 route miles of fiber, and we pass over 11,000 on-net buildings with that fiber infrastructure. We have an IP network that we use to deliver internet services as well as long-haul transport networks that connect our markets. We go as far west as Cheyenne and Denver, north to Minneapolis, east to Chicago, and south to Kansas City. And with our recent InterCarrier Networks (ICN) acquisition we reach Indianapolis and St. Louis as well.  And, of course, we serve the Omaha metro area. We also offer Hosted PBX services, and via our heritage in the local markets, we offer consumer voice and internet and video services in those in those communities that we serve today.
TR: How big are the fiber parts of the business relative to the more legacy side of things?
TT: Percentage-wise I'd say probably it's about 40/60. But our growth engine is around the new services: Hosted PBX , Ethernet services, internet, and IPTV services
TR: Where are you investing your resources right now?
TT: We are looking at growing the network, adding fiber both in adjacent states and deeper into our markets. Omaha, for example, is a very sizable market for us, and we have strategic builds that will add more and more fiber there that passes key enterprise customers. So, from an investment perspective, it's fiber and whatever technology that's required to deliver the services over it. And we also are upgrading our backbone and various fiber routes to 100G and above.
TR: What types of new technology do you hope to bring to that infrastructure going forward?
TT: There are three major areas that we're focused on from a strategy perspective. One, as I mentioned, is geographic growth and the technologies associated with the fiber and transport for that. The second area is enhancing and growing our product set, especially for enterprise customers. We are looking this year at technologies like SD-WAN.  We don't have an MPLS infrastructure, so we see a great opportunity to go to market with an SD-WAN solution for enterprise customers. The third area is to get into public cloud connectivity.
TR: How do you view the public cloud opportunity right now in the Midwest?
TT: Today, every enterprise is in some stage of their digital transformation, and we are looking at taking advantage of that whole transformation.  Many have some on premises, maybe working with a managed service provider to manage their private infrastructure.  Whether it's Azure, Google Cloud, or AWS, workloads and applications are moving from on premise to the public cloud, so first they need access to the public cloud. Some folks are tiptoeing into it by just trying out a few workloads up in the cloud, while others are just embracing the whole cloud strategy on day one. For others, public clouds make sense but some applications are still better run in private, so there's a combination of the two. What we're looking at doing is positioning our cloud connectivity products, so our enterprise customers get access to the applications wherever they live. We can connect from the enterprise to the large data centers who have a direct connection to all the big hyperscalers, and we are also looking at connecting our infrastructure to some of the SDN providers which then can reach hundreds of locations globally.
TR: How do you foresee delivering SD-WAN services?
TT: Because we don't have an MPLS network or MPLS customers, it's a greenfield product expansion for us. We'll leverage our IP infrastructure and we'll provide the local loop whether it's internet, ethernet or wireless, and then bundle the edge CPE to offer a multi-location solution alternative to an MPLS solution. MPLS has been around for 15 to 20 years now, and a lot of enterprises are looking to take advantage of newer technologies to simplify their operations and leverage some of the virtualization capabilities that exist today.
TR: How do you plan to implement the CPE piece of that?
TT: There are two approaches. There's the hardware approach where you deploy an edge CPE on the premises connected back to a gateway and that's all controlled by an orchestrator. And there is the virtual CPE approach, where you put a white-box out there and layer on a NID function, virtualized routers, firewalls and so forth at the edge of the network. We are at an interesting place where we have an opportunity to actually go virtual on day one as opposed to putting in hardware that might need to be replaced. Really, the only thing that's slowing us up right now is the cost, so we have to work through the cost for both alternatives first.  Today the cost of the universal CPE is twice the price of a NID but I'm expecting it to come down the second half of the year. What makes it more interesting is that if you use a single service it's not as effective from a pricing perspective, but if you start layering on multiple services then it makes sense day one.  Our timing is to get those launched the second half of the year. There's some infrastructure work we need to put in place that will get done in the first half of the year.
TR: What other technologies out there will have an effect on Great Plains Communications over the next year or two?
TT: The biggest one is 5G of course.  We do provide wireless backhaul today from many of the towers in our market for the large wireless providers. It's a natural evolution to go deeper in the network with 5G. At Metro Connect there was a big buzz was around T-Mobile and Sprint getting the approval and how that has triggered Dish to start rolling faster. They have an RFP out on the street for transport services.  To meet the requirements of their spectrum, they'll need to get beyond the tier 1 markets quickly and get to markets like Omaha. But it's not just about the backhaul, they also have transport needs. Therefore, we could provide some alternative diverse routes.
TR: What about the other wireless carriers are you seeing 5G activity in your regions yet?
TT: Yes. Everyone has a timeline of course.  We do backhaul for those folks today, and they are each in various stages of their roll out. Their priorities are some of the larger markets first, but I think they're going to target into the next level quickly too.
TR: Do you foresee building out substantial new infrastructure to meet that 5G demand, or do you have the depth already in places like Omaha?
TT: I think it's a combination.  Our fiber is pretty deep from a 5G perspective in the Nebraska market. But in adjacent markets that they're looking at building out to, I see us investing there. We have a few projects planned that will add more fiber not just for the enterprise business but to better position ourselves for wireless and 5G.
TR: Are your expansion plans entirely organic, or could M&A provide a means to quickly build out your regional infrastructure? 
TT: We're exploring both options, and I think it could be a combination of both organic and inorganic. We are exploring those targets that could make sense for us in adjacent markets.
TR: What's the biggest challenge you see ahead for regional providers like Great Plains Communications?
TT: The biggest challenge is scaling as we grow rapidly, whether organically or inorganically.  Scaling includes our network, our systems, and our talent pool.  We need to move quickly on more and more automation because that helps us scale faster.  We have to scale our systems and tools, and we have to take a step back and look at how to accelerate our existing processes.  For instance, I'm thinking about how we can add an orchestration layer to do automated provisioning as opposed to the many physical touches.  When it comes to new products and services the first thing we ask has to be, "How do we automate that?", as opposed to launching it manually and then coming back later to automate. Things like that are really the key to growth.
TR: Thank you for talking with Telecom Ramblings!
If you haven't already, please take our Reader Survey! Just 3 questions to help us better understand who is reading Telecom Ramblings so we can serve you better!
Categories:
Fiber Networks
·
Industry Spotlight
·
Metro fiber