This Industry Viewpoint was authored by Robert Bianco, VP of Business Development, Hylan
5G – it has been the talk of the industry for quite some time now. What's more, mobile carriers like Verizon and T-Mobile are starting to tout their 5G capabilities on TV. But many companies seeking to make the change to 5G are overlooking a multitude of challenges associated with the actual deployments. Embarking on the 5G journey is not as easy as one may think; and while the US is a global leader in 4G wireless, with an average of 91% of customers of all top providers in the U.S. able to connect to 4G a majority of the time, lagging connectivity issues remain, especially in rural parts of the U.S. where even access to basic broadband services is a challenge.
As 5G capabilities arise in dozens of U.S. cities, industry leaders continue to undergo debates regarding timelines for a full, nationwide rollout. When it comes to telecom infrastructure and the construction behind 5G deployments, it is easy to overlook what a deployment fully entails unless you understand the complete process. As the small cell (the new infrastructure to deploy this technology) project begins, federal, state and local permitting, rights of way, application timelines and other siting and application fees, as well as application review timelines and appeals processes come into play.  This initial process alone is very time consuming, and without considering the footprint of the 5G project as a whole, can cause some snags. Additionally, there is a limit in many municipalities on the reservations for public usage. Even with the FCC's order made last year, which extended '5G-toting' wireless companies broad powers to sidestep local control over the public right-of-way, several local leaders continue to speak out against the FCC's rules and lawsuits are pending.*
Aside from all of these logistical challenges that 5G deployments face, there also is the fact that the likelihood of nationwide adoption is relatively slim at this point. Without even considering the segment of public's hesitation and health concerns when it comes to 5G and radiation, the fact that there is a minimal amount of end-user equipment that is actually 5G capable is an important factor to consider. In the past year, the U.S. has struggled without telecommunications hardware to support 5G, and is in fierce competition with the big 5G players like Huawei Technologies in China, Nokia in Finland, and Ericsson in Sweden.
The capital costs required for the installation of the needed 5G infrastructure and software upgrades in the U.S., to no surprise, is also a concern. Cost estimates run into the hundreds of billions of dollars for the U.S.'s deployment of hundreds of thousands of new cell sites, in addition to new or upgraded connective notes and central switches, new software and redesigned mobile devices.
 What it comes down to is that no one is really up to utilizing the 5G network yet. The signals are there, they are being disseminated, but the majority of devices – phones, cars, wireless routers, smart equipment – are not yet 5G capable. Because it's a denser, shorter range signal than a 4G or 2.4G, there is a need to deploy more equipment in order for people to take advantage of it, and it is quite a bandwidth hog.
Before 5G can become a realistic deployment for most carriers and communications service providers, we as an industry must figure out how to utilize the bandwidth properly. 5G is a bandwidth AND fiber hog. The promises that 5G intends to bring, such as almost 100% network availability and coverage,  cannot be achieved without the presence of a significant amount  of fiber. And, the much higher speeds need to be supported through a better network segmentation.
Overall, this is not meant to discourage the nation's progress with 5G, but simply that 5G still has a long way to go before it can truly become a realistic endeavor. The entire concept of 5G has been deceptively marketed as a quick deploying, right-on-the-horizon advancement when in reality, this is not the case. The current infrastructure that we have is simply not equipped to handle so much more fiber traffic, and there will be almost no devices to receive the network. Discussing and planning a 5G deployment with companies who are familiar with network and infrastructure deployments, and have solutions to address obstacles that impede a faster rollout, such as regulatory challenges, before sinking a large sum of money into such a project, is an essential step in the right direction.  While political, legislative and regulatory challenges will stand in the way, if the U.S. maintains the same leadership it gained with 4G, backed by the right support and partners, 5G connectivity will be possible, and the nation will go on to exceed the global pace for how our mobile world interconnects and operates.
Sources:
https://api.ctia.org/wp-content/uploads/2018/04/Recon-Analytics_How-Americas-4G-Leadership-Propelled-US-Economy_2018.pdf
https://www.trustedreviews.com/news/what-is-5g-3662301
https://www.citylab.com/life/2019/05/fast-internet-wireless-service-provider-wifi-5g-boxes-fcc/587269/
https://www.nrdc.org/experts/sharon-buccino/5g-and-fcc-10-reasons-why-you-should-care
https://www.ncsl.org/research/telecommunications-and-information-technology/mobile-5g-and-small-cell-2019-legislation.aspx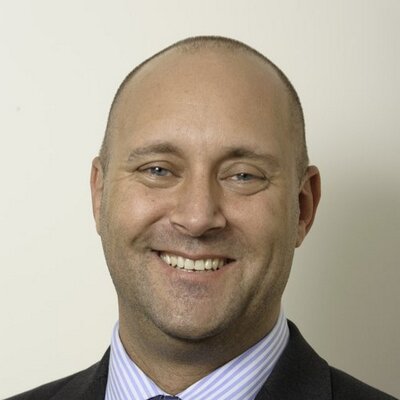 Robert Bianco is a seasoned telecom industry professional with over 22 years of extensive telco, sales, and enterprise development experience, Mr. Robert Bianco presently serves as the Vice President of Business Development for Hylan. In his current role, Robert is responsible for developing and executing company sales, liaising with partners, securing business partnerships, and overseeing public relations and marketing plans, while implementing new strategies and tools for Hylan and its company divisions: Hylan Datacom & Electrical, Down Under Construction, Hylan West, and Western Utility. Prior to Hylan, Robert served as Vice President and General Manager for the NYC Metro Area for tw telecom (presently CenturyLink). Robert also held key management and sales positions at companies such as Last Mile Connections, Inc., Qwest (presently CenturyLink) and Tata Communications.  A leading industry expert on optimal network solutions, including business continuity and disaster recovery, Robert is also a distinguished speaker and mentor.  His speaking engagements include panels at the Annual New York City Real Estate Expo, Converged New York, Real Estate Tech Forum, Telecom Exchange, and the 3rd Annual Spring Forum on Financing, Investing & Real Estate Development for Data Centers. He also serves as an Associate Board Member for SCTE•ISBE, the premier membership organization for technical cable telecommunications professionals. He contributes regularly with articles on topics such as 5G, smart cities, fiber optic connectivity and more to publications such as New York Real Estate Journal and In Building Magazine.
If you haven't already, please take our Reader Survey! Just 3 questions to help us better understand who is reading Telecom Ramblings so we can serve you better!
Categories:
Industry Viewpoint