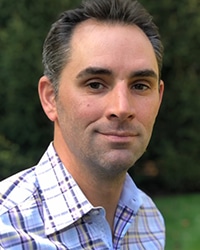 Last month saw the launch of South Reach Networks, formerly Interconnect Miami.  South Reach Networks is a privately-held Infrastructure as a Service (IaaS) company headquartered in Miami, Florida. South Reach starts off with a data center at 36 NE Second Street and a fully diverse underground high fiber count metro ring providing connectivity over to Equinix and several other key destinations.  But with backing from Turning Rock Partners, we can expect some new infrastructure investments in the quarters ahead.  With us today to talk about South Reach's plans for expansion is newly minted President Mike Sevret.
Mike was a principal partner and board member of Cross River Fiber up in New Jersey before taking a break a couple of years ago but is now back in the communications business again focused on high level connectivity and fiber-based services.
TR: What are the origins of South Reach Networks and how did you get involved?
MS: The investment firm Turning Rock Partners acquired the assets of Interconnect Miami two years ago.  What got me interested was the fact that it was an established long-term asset with customers and revenue in a growing market. The Metro Fiber ring in downtown Miami is a great platform for growth, an independent 100% diverse underground conduit system.  The opportunities to grow this business is what really got me excited to get back in and do what I like and love with the great folks in the telecom community.
TR: What level of infrastructure do you have now, and as you expand will you build more of the same?
MS: The current network is an underground system with 60 conduits in a fully diverse ring, connecting our data center located in 36 NE 2nd St over to the NAP. Any new build expansion could be underground, aerial, or a combination depending on where in Florida we have the opportunities for success-based build outs.  It could be building off of that metro network or building off of the long haul right of ways with laterals to connect enterprise buildings, cable landings, data centers and mobile edge backhaul hubs. On the whole, South Reach is an owner and operator of infrastructure assets, and we will look at any opportunities to continue to extend our footprint where it makes good business sense.
TR: Where do you see expansion opportunities for South Reach's infrastructure?
MS: Florida itself is like three states within a state, a very large footprint with a lot of opportunity to grow.  The Miami metro asset is a couple of miles of underground fiber and conduit, and it is very fiber rich.  We can grow from metro Miami up to the Boca Raton and Fort Lauderdale markets and on the long haul route that we have capacity on from Miami to Jacksonville, where we are able to hop off at different points to extend laterals to build out to the eastern and western corridors of Florida.  Within the state of Florida there's a lot of organic growth potential with not just the carriers but also mobile operators and the subsea cables landing in Miami, Boca Raton and Jacksonville.  Possible growth can always come via acquisition targets which would speed up that expansion. Assets that provide gateways for global customers which need access to European, Asian and LatAm customers are extremely valuable. This value proposition is what South Reach Networks has to offer partners and customers.
TR: What types of M&A opportunities interest you?  Do you have a specific target or type of asset in mind?
MS: There's nothing in particular that we have in mind today, but I think there are always assets available even if they might not be on the market that could be a good tuck-in. You never know what could pop up and what conversations can be had. But just from the population growth and massive large-scale building there are still many pockets of Florida that are underserved from a fiber standpoint and a lot of "old fiber" that was built 20+ years ago.  There's a lot of growth in banking, government, and healthcare throughout the different markets: Tampa, Orlando, Jacksonville, etc. But our big focus initially is to use our skill set, which is building and operating an infrastructure company with fiber and data center services bundled so that when customers come into Miami, they have a one-stop-shop for connectivity and top tier colocation services.
TR: Would you also be looking at data center assets or higher-level managed services opportunities?
MS: Right now, it's about fiber. We're going to light up our dark fiber network with 10G and 100G capacity. With our current  data center services, we aren't doing managed services or any type of managed cloud offering today, but we have multiple partners who can support this and every type of carrier in our meet-me room that we can cross-connect to for a seamless end to end solution.
TR: What types of enterprise and/or wholesale customers do you prefer to focus on?
MS: Enterprise is a broad term, and there's not one specific vertical we're targeting. Today South Reach services dozens of customers and that is growing daily from all verticals. We have identified potential opportunities for new build fiber laterals into near net multi-tenant buildings off of our current metro rings in downtown Miami. That can be healthcare, government, banking, or to support the growing wireless operators. With that said we have a wide range of customers from all across the globe (carriers, content, ISPs, cloud operators). Being we are a (Fiber & Data Center Gateway) to South America & the Caribbean markets we play a big role in making sure we can serve the network needs for our clients to make their efforts seamless once they reach the Florida market. We want to act as their go-to carrier and data center provider for Florida. They don't need to try to shop three type of vendors to get the services that they need, we can give them space, power, dark or lit fiber, and bring them to any type of other facility whether it's a landing station, a data center, or cloud operator.
TR: How does South Reach's approach differ from what Interconnect Miami was doing?
MS: Interconnect Miami's infrastructure has been established for a while in Miami with two great assets. The fully diverse underground 60 conduit fiber system and a top tier 10k square foot data center. Our approach to the business is different in terms of growing and expanding the reach. We are now offering long haul dark and Lit Services from Miami to Jacksonville for starters.  Over the last two years, the company has expanded its capital expenditure to improve operations, to develop a marketing, operations and technical team and to expand its infrastructure footprint while creating a platform for growth.  Our focus is to refresh and rebrand to bring the business to a broader community with the addition of broader reach, new products and some new team members. We're bringing a highly scalable bundled services product to the table expanding the footprint and product set in order to bring it to a broader audience vertical such as sub-sea operators, cloud integrators and partners like PacketFabric who are in our ecosystem today.
TR: What's the biggest challenge you see ahead for South Reach's expansion plans?
MS:  Florida is a unique market overall. I don't want to say it is underserved from a fiber-rich density point of view, but as a market it hasn't historically been as attractive when it comes to demand from different telecom and tech verticals.  It is a large state with a lot of real estate, and it is very spread out, so you have opportunities that are not just a mile or two off your network but can be hundreds of miles away.  I think the fact that new subsea cables are coming in and landing station operators have more readily available backhaul carriers means you are going to see a lot of growth around that demand.  When folks land in Florida, they have options and we're one of those options.  Our challenge right now is to get the South Reach name out, letting the folks in the ecosystem know who we are, what we have, and that we're growing.  We're building network and will branch out of South Florida into all different sectors of Florida based on success-based growth.
TR: How does building fiber in Florida differ from your experiences in New York and New Jersey?
MS: The process is usually the same in most markets and varies city by city based on certain regularity processes and local government. My opinion has always been if you're a successful builder and operator in New Jersey and New York, I think you can be successful in any market. It's not easy to start building fiber assets, ripping up streets and putting in brand new conduit systems, so we're very fortunate that we have a 60-conduit underground network in the ground today with a tremendous amount of capacity.  The replacement cost of that asset and time to market is a non-starter for most when it comes to  building in downtown Miami. Miami and the surrounding cities are booming with real estate development, and ever-expanding roadways so the costs are only going up to build and timeframes are getting pushed out.  So in that sense it's not that much different from the New York and New Jersey markets.  Being that the South Reach Networks team is local to the Florida market and has been a successful builder with the current fiber network in place. We pride ourselves on being the smaller niche and nimble "GO TO" fiber operator who will always deliver and be accountable.
TR: Thank you for talking with Telecom Ramblings!
If you haven't already, please take our Reader Survey! Just 3 questions to help us better understand who is reading Telecom Ramblings so we can serve you better!
Categories:
Datacenter
·
Industry Spotlight
·
Metro fiber