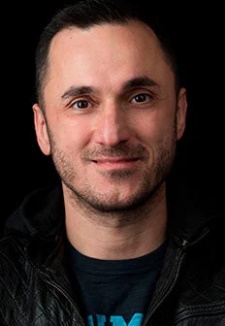 Latin America has long been an intriguing market for infrastructure providers, with plenty of opportunity tempered by a different and still-developing ecosystem of providers, regulators, and the like.  This year we saw EdgeUno emerge as a new entrant in the data center and cloud computing space, beginning with an acquisition of infrastructure in Colombia and quickly following up with a quick expansion into Argentina, Chile and Brazil.  With us today to talk about EdgeUno's approach and near-term goals is CEO Mehmet Akcin.  Mehmet spent three years each building network for Microsoft and Yahoo, and recently founded the network atlas site Infrapedia as well.
TR: What drew you to the Latin American markets?
MA: I was born in Turkey, but as a 19-year-old I went to Puerto Rico to for my undergraduate schooling and I learned Spanish before I learned English. I am just passionate about Latin America because I'm passionate about opportunity. The internet is so slow in so many parts of Latin America that it makes me want to fix it. It's about 500 million people, and we can serve it. We will solve the problems and we will make things easy for people.
TR: What prompted you to found EdgeUno?  What problem are you looking to solve?
MA: When I was building edge locations and network pops for Microsoft, I noticed it was very challenging to do business in Latin America.  But there was a lot of potential, so I started brewing an idea for a company in the United States that people could work with that orchestrates everything. I spent about 2.5-3 years thinking about it, learning more, finding the right contacts doing trials until the process was perfectly smooth. Then we launched EdgeUno by acquiring an internet service provider from Colombia called Red Uno.
TR: How did that acquisition help you launch the business you had in mind?
MA: It was a small ISP that used to be one of the biggest in Colombia, but which was now mainly focused on providing virtual machine services.  It came with a good foundation: a well-known network, a lot of good connections. But most of all it came with a senior staff with 10+ years of virtual machine experience.  In countries like Columbia it can be inexpensive to do business but it's very hard to find senior people. From Colombia we grew quickly into Chile, Argentina, Brazil, and with Seaborn will soon be everywhere else in Latin America.
TR: What is your approach to serving these markets?
MA: We focus on two concepts.  Number one is that while everyone is focused on moving to the cloud but the likelihood of Amazon, Microsoft, Google, or whomever deploying a large-scale presence in this region soon is unlikely.  It may take another 10 years for that to happen.  So we are providing basic cloud services like virtual machines and storage services for enterprises who need to be able to grow their infrastructure here overnight.  Number two is that there are many companies that have enough people to solve this problem if they want to.  But Latin America has always been hard, so their approach is "we will get to it when we can get to it." What we are doing is saying to these companies, "What if we can make it easy?  Just tell us where you want to be and we will get you up and running there."  No worries about shipment, buying hardware locally, having local staff, etc.  We have that.
TR: While you started via acquisition in Colombia, you have rapidly expanded organically to Chile, Argentina, and now Brazil.  How did you ramp up so quickly and what is up next for those markets?
MA: We have three or four anchor customers whose demand justified a decision build a PoP in each of these locations. A new PoP is somewhere around 8 to 20 racks, so it's not that big. But these customers were satisfied with the work we did for them in Columbia, they wanted us to enable all these new PoPs in three months, and they gave us the money to do it.  So we went ahead and built those edge PoP sites, and now we are looking for strategic partnerships to go and build data centers in those locations because we have so much demand.  Our ultimate goal is to actually build small, very focused data centers that are focused on edge computing, not a 10-megawatt data center campus but more like a 1-megawatt data center somewhere in the heart of the network.
TR: What technologies are you using to drive your edge cloud infrastructure?
MA: We have a lot of experience with VMware, and I personally have a lot of experience with Azure. So understanding how a cloud should work and how it should scale is basic for us. We rely heavily on VMware, we use Juniper for routing, and for servers we use Dell.  We don't use no-brand gear, and we don't use Huawei. We also have some interesting partnerships.  For example when it comes to net flow, we work with several companies like Kentik a lot. Companies come to us and ask how to know all the details about their network utilization.  When we send them our Kentik report they want to know how to do that for their own network, so we work closely with Kentik on that too.  We are also forming a DDOS partnership in order to secure government sites in Colombia and other sites around Latin America such as game servers.  But our main focus is not around the technology itself.
TR: Do you have any plans to expand your services portfolio?
MA: It's very exciting, so here is a sneak peek. If you have ever uses any kind of web panel to order a virtual server or other cloud service, you just select how much space, how much power, how much CPU and then you click next and something gets deployed. What we are working is something beyond that.  With virtual servers it's not just one size fits all.  Companies want their custom solution that they have been working on for 5-10 years, and we want them to know this is what we want to deploy for them.  We don't want them to have to customize the solution they have spent so much time on.  It will take a little bit of time to develop, but we are working on a control panel that will let them do that.  They can select any router from a huge database, whether virtual or custom dedicated, and we will build it.  If they want a specific kind of server with a very specific kind of memory, or a solid-state disk, etc because that's what their business requires, no problem, we will do that. Some of our customers require extensive security measures. We will do that. We are focusing on providing the customers not just the cloud service. Most of our growth is coming from customizing solutions for the customer and delivering it in locations like Brazil and Argentina.
TR: What types of companies are you seeing the most demand from right now?
MA: Internationally, US companies are actually not our biggest customer base right now. We have a lot of European companies that want to go into Latin America, especially Spanish and German ones who want to enter Brazil and leverage our experience. We also have a lot of Asian and Australian companies with the same idea. The intra-Latin-American market has also been interesting. Even though there are NAFTA-like trade agreements in place, the marketplace is not really there. So for instance we recently helped an Argentinian company with a streaming server in Colombia.  It took us 25-30 minutes and boom, they could have a remote event there and stream it back to a 300-400 person office.
TR: Do you foresee any additional inorganic expansions?  What types of assets would make sense?
MA: We are in talks with one or two more possible acquisitions. We are looking at some markets we want to enter for acquisitions that come with a data center and an existing network and all that, but we are focused more on the data center and not on the telecom part of it. We are a data center and managed service company, and that's where we want to focus. From that perspective, there are several companies out there that we partner with really closely for several of our large scale customers. We are in talks about merging to bring them under one umbrella.
TR: How did your recent partnership with Seaborn happen and how does it fit into your plans?
MA: I've been on Seaborn's board of advisors for almost a year and a half now.  When you're doing big business with really big companies, you need a little bit more than just two founders (Lane and Me), you need some more structure.  We have been already working with Seaborn on many projects regarding a fast and agile IP network, and basically we both just looked at all these unique customer requests both companies were getting to do things in Brazil, or in some additional locations. Why not do it together? Seaborn has some of the most incredible company culture. Andy and Larry has been personal mentors to me over this past few months. I would not miss the chance of working with them even closer. Seaborn is a very reliable, large company compared to us but it is still smaller and easier to do business than typical telcos.  They can move very fast and we enjoy working them, so it was a very easy decision for us to make.
TR: What's the biggest challenge companies like EdgeUno face in doing business in Latin America?
MA: I'd say political instability. Just recently I was in Panama with a ticket in my hand for a trip to Ecuador and back the same day, but the political uprising there kept me from going.  Things seem good and then suddenly something happens and everything just destabilizes. We really want to go to Venezuela once everything is settled there and the country is open for business. But the region itself is very diverse, which is one of the reasons we are in so many different parts.  Something going on in Colombia doesn't much affect Sao Paolo.  And a slowdown in Sao Paolo won't really impact Rio much, or Fortaleza.  So we are able to balance the overall business.  Another factor is that so many big companies aren't there yet.  Look at cloud deployment rates, CDN deployment rates, etc., and it is just so behind. But when you combine those two, it just becomes suddenly a very big business opportunity.  These countries are historically well-known telco incumbent places, but submarine cables are bringing in a lot of additional capacity making the internet cheaper and that is enabling new possibilities.
TR: What new geographies will you be expanding into next?
MA: We will soon have a new pop in Mexico, and then another one will be be Peru. We're also talking about expanding in Brazil to cities like Recife and Fortaleza, where there are some interesting opportunities with the financial vertical.  We're very close to finalizing our deployment plans for early 2020, and by the end of Q1 we will have our network and data centers enabled. But for one of those countries, we are also finding a strong, powerful partner, and will slow down and take our time to establish that partnership in the right way first.
TR: Thank you for talking with Telecom Ramblings!
If you haven't already, please take our Reader Survey! Just 3 questions to help us better understand who is reading Telecom Ramblings so we can serve you better!
Categories:
Cloud Computing
·
Datacenter
·
Industry Spotlight