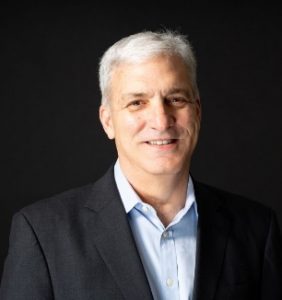 The UCaaS space has been a lively one in recent years, as business increasingly embrace the technology and leave behind those legacy PBXs and such.  The ongoing shift has brought new names into the space, replacing many more traditional telecommunications names on lists like Gartner's Magic Quadrant.  One such name that is holding strong is Windstream Enterprise, despite the financial headwinds at its parent company.  With us today to talk about Windstream's approach to UCaaS is Cardi Prinzi, CMO and EVP at Windstream Enterprise.  Cardi joined Windstream earlier the year.
TR: What is your background and how did you arrive at your current role at Windstream Enterprise?
CP: I've been in the telecommunications service provider market for a long time. I started at Sprint in the early days of long-distance competition and was there when MFS was acquired by Worldcom.  I worked for a company that merged with Equinix back in 2003, then at the CLEC TelePacific for several years, followed by New Edge Networks and EarthLink. Then I went back overseas into the subsea fiber business with Pacnet which, ultimately, got acquired by Telstra for whom I ran US sales for about three years. I just joined Windstream Enterprise in February, just before the restructuring filing.  As I had previously been president of New Edge Networks, which became part of Windstream via EarthLink, I already had relationships with some of the folks here at Windstream.  My role today is product development, product management, marketing, public relations, branding, and sales enablement.
TR: How has the UCaaS market been changing in recent years?
CP: Adoption continues to accelerate, especially in the mid-market segment. I think we have finally turned a corner where it's not 'if' but 'when' customers will go to the cloud for UCaaS services.  As UCaaS matures, providers are continuing to improve an are getting more efficient at delivery and customer support. And, while basic IP Telephony features and functionality have remained stable the rise in remote workers has driven considerable improvement in collaboration and mobility tools. It's a bit like the chicken versus the egg though, since one can argue that the rising numbers of remote workers have driven a lot of the improvement in mobility. At Windstream Enterprise, we have a lot of work-at-home employees all over the country and obviously having access to Office Suite has really helped us. Lastly, integration with third-party workforce applications, like Slack, Microsoft Teams and others, is continuing to accelerate as the market matures.
TR: Windstream recently made it into Gartner's latest UC Magic Quadrant, and the list as a whole has evolved significantly, what has changed?
CP: Yes, we are really happy about that. If you take a look at the Magic Quadrant, it's a very diverse group of UCaaS service providers and it's nice to be mentioned in the same breath with the Microsofts, Googles and Ciscos of the world.  Many of the companies on the Magic Quadrant are more specifically focused on UCaaS solutions, and we are very confident that we are the only network service provider on it this year. We believe that means we can provide a more comprehensive solution to enterprise businesses. We are also happy to see Mitel there as well. We have partnered with Mitel for many years now as part of our upstream UCaaS portfolio for the midmarket, and we've recently rolled out a solution for the hospitality market.  As to what has changed, Gartner would probably have to give you more detail of course, but my understanding is that there have been some changes to the inclusion criteria such that providers must own and maintain and operate their own platform now.  Obviously there a lot of providers that leverage other companies' technologies for their service offer. I also believe that there may have been some changes to the international requirements in terms of number of seats and headquarters locations.
TR: How did Windstream manage to be the only network service provider on the list?
CP: We were fortunate enough to make the acquisition of Broadview, which gave us a really great platform to build on. We have spent a lot of time and energy focused on hardening OfficeSuite and increasing its capabilities.  So we have that offering to go along with our partnerships with Mitel and Avaya.
TR: Does having a multi-pronged approach to UCaaS like this add much complexity to your business?
CP: It gives us the opportunity to really craft the proper solution for a customer based on where they sit in the market.  Each of our products has its own place in the market. With Avaya we have the Aura platform for call centers, plus now the IP Office platform aimed at legacy Avaya hardware customers that are looking to upgrade and move to the Cloud.  With Mitel we've got a strong product offering in the midmarket as well as the hospitality industry. And OfficeSuite is obviously the one that's growing the most for us, and we are creating more and more capabilities with that product every day.
TR: What do you have planned for the future? 
CP: We're really working on upgrading the capabilities of OfficeSuite in order to move it into the enterprise market with features and functionalities to support large customers . Another focus is greater efficiency on turning up our customers, and we are targeting the ability to spin up customers in a matter of minutes as opposed to days or weeks. Then we also want to take a look at what we're doing well with OfficeSuite and apply that to our Mitel and Avaya platforms, and vice versa. Looking down the road, we want to start utilizing natural language processing and artificial intelligence and we want customers to be able to drive more call controls and workflows with voice commands. We are also looking at providing more cognitive insights like product recommendations, new ways for customers to use the service, and cognitive encouragements like interactive chat boxes.
TR: How does Windstream differentiate itself in the UCaaS space from such a wide variety of competition?
CP: Windstream Enterprise is able to meet the needs of the enterprise customers not only from a UCaaS perspective, but from a networking perspective.  We have an SD-WAN portfolio, and as you know, SD-WAN over the top of a network allows you to  prioritize your traffic that can actually help your UCaaS services work better for customers. We can provide a comprehensive solution of SD-WAN, UCaaS, video, and even e Wi-Fi for businesses that need it.
TR: Do you see SD-WAN driving UCaaS sales, or does UCaaS drive SD-WAN sales?
CP: I think it's a little of both. I think UCaaS is a little more mature in the marketplace right now.  But as the market moves away from MPLS or just straight-up internet service and toward SD-WAN as a preferred network option we're starting to see and bid on many more opportunities where  UCaaS is combined with SD-WAN.  It is a really elegant solution for customers.
TR: What's the biggest challenge ahead in the UCaaS market? 
CP: Right now it's marketing, because the market is really in a land-grab mode, and gaining market share is really important.  At some point in the not too distant future the market will start to mature, but it has some legs on it before that happens. But when it does, we're going to have to find new ways to grow revenue from the existing base of customers.  We will need to look for strategies that make it easier for customers to migrate over to our platforms.
TR: Thank you for talking with Telecom Ramblings!
If you haven't already, please take our Reader Survey! Just 3 questions to help us better understand who is reading Telecom Ramblings so we can serve you better!
Categories:
Industry Spotlight
·
Managed Services
·
SDN
·
Unified Communications
·
VoIP