This Industry Viewpoint was authored by Nokia's Arne Schaelicke
On the surface it's fairly straightforward: Every 10 years or so, mobile broadband landscape moves on to another generation of cellular network technology. Leading network operators have already launched 5G in initial markets and the route to wider 5G coverage is set. So why are operators continuing to invest in the previous generation, 4G?
To get to the heart of this question, first let's look at the economical and technological aspects of the transition of users and networks from 4G to 5G.
On a global level, LTE has reached 88% population coverage not earlier than 2018. And in the advanced market of North America, the number of LTE subscriptions is expected to peak in 2020, with a penetration of about 1.3 LTE connections per person. At the same time, less than 10% of the population will have a 5G device, despite ambitious rollout plans.
A major part of this is simply network coverage, but even in the larger metropolitan areas and economic centers of the country, where 5G network availability will be a given, few consumers will immediately switch to 5G. This is largely due to the affordability of smartphones supporting the latest technology. As of summer 2019, 5G is supported only by the top-of-the-line Android smartphones (costing over $800) of select manufacturers For users of IOS smartphones, Apple still needs to unveil a 5G device. On the other hand LTE smartphones are widely available starting below $100, making them a much more welcome choice to most consumers.
Consequently, the lion's share of the overall mobile traffic will continue to be served by LTE for some time. For North America it's expected that even by 2023 there will be roughly as many LTE connections as there are in 2017. And this is on top of the trend of how average usage intensity continues to grow – from 2016 to 2018 usage in the USA grew by roughly 90% up to 5.4GB/month/subscription.
These facts make it clear that there is a continued need to grow LTE capacity well into the 2020s, alongside 5G deployments. And operators are doing this by focusing on urban areas, where macro cell sites need to be optimized and more radio cells have to be served while maximizing the utilization of the limited space at the sites.
One major area of investment is in so-called SingleRAN base station hardware and software. These significantly simplify network operations and reduce energy consumption by allowing all mobile generations to run on multiple frequency bands in one base station. Many operators are also increasing overall spectral efficiency by repurposing frequency allocations from 2G and 3G. This is done either by conventional re-farming step by step or, more elegantly, by dynamic spectrum sharing between 2G and 4G or 3G and 4G.
With more licensed spectrum freed up for 4G, aggregation of more LTE frequency carriers grows the 4G bandwidth, which can be leveraged to provide faster data rates using extended carrier aggregation schemes. And to improve the network capacity and cell edge user experience on 4G, 4x4MIMO and massive MIMO can be used. Massive MIMO antennas integrate typically 32 or 64 small active antenna elements, which are controlled by software for beamforming and highest capacity gains without additional spectrum using multi-user MIMO.
But what role will these LTE technologies play once 5G takes over? It's vital that these
investments to serve the imminent demand for LTE capacity are future-proof, so that they all build a path to 5G.
Software upgrades can make the change without the need for cell site visits. Massive MIMO antennas can serve 4G and 5G traffic. Multiband carrier aggregation schemes in LTE can be turned into faster data rates in 5G (in Non-Standalone mode) through reuse in 5G-4G Dual Connectivity. Dynamic spectrum sharing between 5G and 4G, allows to dynamically repurpose LTE spectrum allocation to provide additional coverage for 5G users and to enable competitive data rates in 5G (in Standalone mode) for areas which a 5G rollout on higher frequency bands is not economically feasible.
But all of that is focused exclusively on mobile broadband. In fact, improving LTE infrastructure will also empower new use cases and business opportunities for 5G.
The use of ultra-reliable, low-latency and secure 5G technology is the key enabler of industry 4.0, the next generation of smart factories. The introduction of dedicated cellular networks to factory floors is a small step for a network operator, but it is huge in terms of production process changes. As such enterprises understand that it is a long learning curve, involving stepwise introduction and integration of cellular connectivity. In fact, many enterprises have already embarked on this journey using so-called private LTE networks – setting the stage for 5G implementation. A CSP offering private LTE to enterprises today will have a know-how advantage later, when 5G widens the addressable use cases and introduces a totally new level of agility with network slicing. This same example exists in sectors like energy and transportation, to name a few.
Let's look at another such situation for logistics applications. Tracking devices connected via NB-IoT and LTE-M, the low power wide area (LPWA) variants of LTE, enable streamlined delivery processes and already see significant momentum today. NB-IoT and LTE-M are optimized for cost-efficient, reliable and secure connectivity of tracking devices, sensors and many other things, which typical send and receive only relatively small amounts of data and often happen to be at hard to reach locations. Both technologies will continue to co-exist with 5G. Like for mobile broadband, there is a co-evolution of LTE technologies with 5G, which ensures that new capabilities are continuously added while ensuring backward compatibility for legacy IoT devices.
In conclusion, it's not about an investment decision between 4G and 5G network infrastructure – but how the former can continue to support the latter. More to the point would be to ask, how long will 5G-ready infrastructure be running how much 4G traffic, serving users with 4G smartphones and other user devices. While most heavy users will have migrated to 5G in the next couple of years, there is an imminent need for more LTE capacity now and there will be many LTE users and NB-IoT and LTE-M devices around still in 10 years.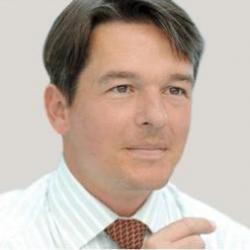 About the Author
As part of Nokia's marketing team for mobile networks, Arne Schaelicke focuses on the transition of 4G networks into the 5G era. He has a Master's degree in Electrical Engineering from the University of Karlsruhe in Germany, an MBA from Edinburgh Business School and over 21 years of experience in telecommunications.
If you haven't already, please take our Reader Survey! Just 3 questions to help us better understand who is reading Telecom Ramblings so we can serve you better!
Categories:
Telecom Equipment
·
Wireless