This Industry Viewpoint was contributed by Jerzy Szlosarek, CEO of Epsilon
In a rapidly changing global ICT landscape, players in the wholesale market need a new way to collaborate. Application Programming Interface (API) has been around for a long time, but only recently with Software-Defined Networking (SDN), carriers are looking to use it to accelerate interconnections and automate the delivery of their services.
According to Jitterbit's 2018 state of API Integration report, 64% of organisations are creating APIs today for use in either internal or external use cases. Carriers are now using APIs to integrate and automate SDN platforms with other Carriers to create one seamless on-demand network infrastructure. The use of APIs enables connectivity services across service providers to be accessed and deployed globally in real-time.
By using APIs to integrate networks, Carriers can explore more ways to innovate in their services, operations and processes. It will be a critical move as the market changes to support new technologies and greater demand for connectivity. Carriers must move faster with greater agility and flexibility to ensure their partners and customers' success.
While the concept isn't complicated, the industry is only just seeing the advantages of APIs in creating new threaded solutions that are continually growing through interconnection and partnerships.
An API-First Strategy
Service providers have to consider the use of APIs becoming a force for change in their business. By implementing an API-first strategy, they are putting software at the centre of its business and creating an environment that is flexible, fluid and ready to scale.
Building an SDN platform with an API-first strategy signals a long-term focus on service automation and interconnecting networks. This is the way forward in a fragmented and increasingly competitive industry. Network service providers cannot have connections everywhere, so bridging these network islands at the application layer enables the creation of a single user experience.
A Common Approach and Standardisation
The industry needs universally recognised API standards to avoid a situation where a new API needs to be written for every SDN platform in order to interconnect and offer services across another service provider's network. Through deeper industry collaboration, they can make tremendous steps forward in bringing greater standardisation to the development of APIs.
MEF also believes that standardisation is an important step for the industry. MEF's standardised Lifecycle Service Orchestration (LSO) APIs provide a standardised architecture and framework that promotes interoperability and will be critical for enabling agile, assured, and orchestrated services over automated, virtualised, and interconnected networks worldwide.
Beyond standards, interconnection also requires trust and a shared level of service and experience. Network analytics and performance metrics must be transferable and recognised by partners. A greater degree of integration and standardisation beyond just the use of APIs. Partners need to have a shared vision and invest in their network API strategies as well.
APIs will accelerate the development of network services with innovation coming in the form of bundled and tailored offerings for each vertical market. It can also lead to new graphic user interfaces (GUI) being used for delivering new applications and services to market comprehensively.
Organisations of all kinds benefit from simplified access to the platforms and services they need in a scalable and programmable way, just as they currently access compute needs from Cloud services.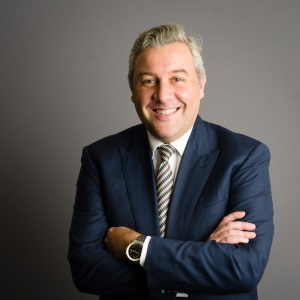 Epsilon Co-Founder and CEO Jerzy Szlosarek is a seasoned industry executive with a strong sales and engineering background particularly in the global telecom markets. Leading Epsilon's worldwide partner development and innovation initiatives, Jerzy has been central to the company's success positioning Epsilon into Service Provider Networks worldwide.
If you haven't already, please take our Reader Survey! Just 3 questions to help us better understand who is reading Telecom Ramblings so we can serve you better!
Categories:
Industry Viewpoint