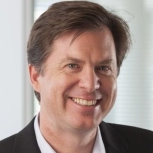 The pace of technological change affects everyone and keeping up with it is not just an issue for the rest of us.  Even those helping to drive that change have to work at it.  Ciena has been rapidly shifting its business model and workforce towards software and support for the technology revolutions on the horizon.  With us today to talk about how they are achieving this is Joe Marsella, VP of Global Sales Engineering. Joe leads a team of ~350 sales engineers that must keep up with the pace of change so that they can help customers stay ahead. 
TR: You lead Ciena's Global Sales Engineering team, what was your journey to this role?  How did you get here?
JM: I joined Ciena in 1997, about six months after the IPO.  The first half of my career was largely on the software engineering side working on embedded software for DWDM and switching systems. I then spent a little time doing system validation and customer support before transitioning into Product Line Management for both our Transport and then Switching portfolios.  Through all of that, what resonated the most was being out in the field, interacting with customers, solving problems and generally competing for business. Then, as the whole software world picked up a few years ago with SDN and NFV, I wanted to go even further out onto the field and be on the front lines.  I then spent three years in Europe as the CTO of EMEA holding responsibility for the local sales engineering team and all the technical presale functions across the region. And finally, just under two years ago, I came back to the U.S. to lead the global sales engineering function.
TR: What technological transformations are most affecting people in this industry right now or soon will be?
JM: From a market perspective you can point to all the big trends, but for today I'll focus on two.  Starting with software, if I had to lump it into one term it would be automation.  Virtualization and orchestration aren't necessarily new trends, being five, six, or seven years in the making. But they are still very much big trends that are being implemented, modified, adjusted and put into real use cases. In the last few years, that has led to analytics and the creation of closed-loop automation in which we are not only feeding the network but listening and making decisions in an adaptive manner. The second big thing is probably the whole leap to 5G, even though that can be an overused term. Obviously, we're not a radio company, but the migration to 5G has many impacts to the wireline network.  It's more important than it's ever been for a wireline provider to understand what's happening on the radio side.  We have to make sure that the field engineers that we have across the world understand what it means and how to recognize what certain mobile carriers are doing and how we can help them from a connectivity perspective.
TR: How does the arrival of 5G manifest in changes to how your workforce does its job?  Are the shifts incremental or big jumps?
JM: It's somewhere in between, more than incremental but not completely different.  In the past we didn't need to know what they were doing on the radio side; we just had to connect and backhaul it. But 5G brings more bandwidth, higher capacity, lower latency and ultimately a lot more radios across the world.  For instance, the type of spectrum changes the way that people design networks in terms of density and allocation.  So, at a minimum, understanding that your account just bought a certain type of spectrum for 5G can immediately give you some sense of what their network guys are going to look to deploy from a wireline perspective. That way, you can get a head start on trying to help them with that journey. 5G is definitely an inflection point for us and requires a better understanding, as a company, on RANs and radio deployments.
TR: How does the rise of automation change things for you?
JM: Automation is an interesting one, because everybody would probably agree that they want to automate. The harder problem is how and what. In the past you could probably solve problems with more people. And in some parts of the world, historically it's not been a big problem to just hire more people.  But the challenge today is that the networks have gotten to be so complex that there's no amount of people that can solve the problems that arise. Instead, you have to find ways to leverage software to automate things. The world is moving so fast and there's so many new things coming down the pipe. We have to be able to adapt the network to support new applications we haven't even thought of yet.  When it comes to automation, we have to make sure everyone understands this, not just our internal teams.  We have to help our customers understand how to apply it and achieve optimization in the network, not necessarily in a big bang but more gradually over time.
TR: Do you find it easier to retrain existing personnel or bring in people from the software world to help with that?
JM: I think the answer is both, really. I'm not a bean counter, but one of the things we had to spend time on was understanding our baseline.  It's easy to say we may be missing skill sets here and there, but we need real data to back that up before deciding how to address it. With that baseline you not only know where you need to focus but also whether you're making progress over time. In some cases, that means you have to hire people. In other cases, the people themselves can evolve. However, I think we sometimes use the word software fairly generically. You have to take one step back and decompose that word a little bit.  One side of software expertise is about the technology itself – things like microservices, Kubernetes, containers, different languages, APIs and that sort of thing. Those topics are important, but they are not where I'm going to spend a majority of my time on the sales side of things.  Another dimension is about what the software is actually doing. Virtualization, orchestration, analytics, inventory systems, and all of these things are more important for us, as a sales community, to focus on. It's actually easier in many cases for network professionals to evolve to understand those things than it is to try to teach them what a microservice is, for example. A third dimension of software is commercialization. As soon as we ship a piece of hardware out of the door, there's a cost associated with that which has to be accounted for. With software, that's not necessarily the case, so you have more freedom to apply different and creative models. As a sales community we have to at least understand how to commercialize these things. So, it's easy to say we need more software professionals, but what I need is people that understand the applications and, to a certain extent, the commercial differences.  In general, that is easier to train than software as a technology.
TR: Are you focusing on bringing in new talent out of universities or hiring from the network industry?
JM: The answer is both, again. We definitely have looked not only at traditional competitors, but as we've moved up into higher-level software applications, we've been able to hire people from some traditional non-competitors that have become competitors. But we've also made a focus of trying to bring in early-in-career professionals who have grown up more in what might be referred to as a software world. One of the challenges is when you start looking at what you need and where, you often end up going to a person who's been around a little bit longer. To balance this better, we built a specific program two years ago called CienaNext! and we've reaped its benefits. Every six months or so we bring in a new crop of hires from different universities for a six-month program where they get to know us and we get to know them, etc. Then, because they're all centrally located to begin with, we can decide if it makes mutual sense to relocate them to whatever geography, account or sales opportunity is appropriate.  Since doing so, we've made huge progress in not only attracting new grads but ensuring we have a constant injection of new ideas and thinking into the organization.
TR: How do you motivate your existing employees learn new skills and evolve into new roles?
JM: What I tell people all the time is, "Don't do this for me.  Don't even do this for Ciena. Do it for yourself." Ultimately at the end of the day you own your future, right? Given how much you'd pay at a university, we're offering you an opportunity in some cases to get free education within the company. Take advantage of that.  Look at it from your long-term career perspective. But training by itself isn't the answer. I believe strongly that if we're going to spend time and energy going through training both from a corporate perspective and an individual perspective, there needs to be something afterward to actually reinforce what you learned and continue that training. Doing a training class once a year and just going back to your day job is a waste of everybody's time. We need to make sure we're training people on a consistent level, but also enabling them when they come back from that training to apply what they've learned on a day-to-day or week-to-week basis. You have to reinforce training with real-world work.
TR: What steps do you take internally to guide and monitor such training progress?
JM: We have a model I call 'working groups,' where we kick off a working group around a specific technology that we feel we need.  This consists of a group of people that train more continuously throughout the year rather than a once-a-year type of thing.  We start off with some face-to-face training, which can be external, internal or a mix of both.  Then every month we try to hold another virtual-based real-time session with the same people to reinforce it, add topics and continue the discussion. The idea is to build on what we're learning, but also bringing back field knowledge.  We have a fairly geographically diverse organization now, so someone can share what they learned in Australia that may be useful in the U.S., and vice versa. That not only helps the individual, but it helps us as a company better institutionalize how we share that information.  The other mechanism that we had to get right was the communication vehicle, a platform for people to ask questions in real-time and share information and organize based on those technologies.
TR: How does one join these groups, are they volunteer-based or assigned? 
JM: The first pass is about what makes sense. If we're going to work on 5G technology, it makes sense to have sales engineers who are working on mobile accounts rather than, for example, submarine accounts. The second pass, then, is about what makes sense for the individual longer term as opposed to where they are right now, which may add or subtract from some. But the key is that it can't be a large group for it to work.  A big group isn't going to get very far, you need a more focused group to really achieve results. We don't have lots of them, but they are targeted on key areas that we're looking to improve our collective knowledge.
TR: What's the biggest challenge you see ahead?  What keeps you up at night?
JM: I think it's staying ahead of the curve.  A company can talk about trends, define strategies around those trends and build solutions for those strategies. Yet sometimes it's easy to forget how long it takes to get the field-facing team ready to support those solutions. In some cases, it may take as long to evolve the field-facing teams to support new technologies as it takes to actually develop them. So, my biggest concern is making sure that we not only see what's happening and where we're going, but that we have that plan in place.
TR: Thank you for talking with Telecom Ramblings!
If you haven't already, please take our Reader Survey! Just 3 questions to help us better understand who is reading Telecom Ramblings so we can serve you better!
Categories:
Industry Spotlight
·
Jobs