CenturyLink formally announced today something I've been hearing about through other channels for a few months. They are, at long last, pulling lots of new fiber through all those extra conduits, effectively putting a new intercity fiber network in place for a tiny fraction of what it would cost to dig.
CenturyLink's extra conduit derives from the original Level 3 and Qwest networks, which put the additional tubes in the ground twenty years ago. Those extra conduits have long been touted as a huge asset held in reserve, awaiting the demand that must eventually arrive.  With their original fiber now a couple decades old, it makes plenty of sense to do this now and in fact I'm sure they've done the same thing on certain high demand routes already without making a big deal about it.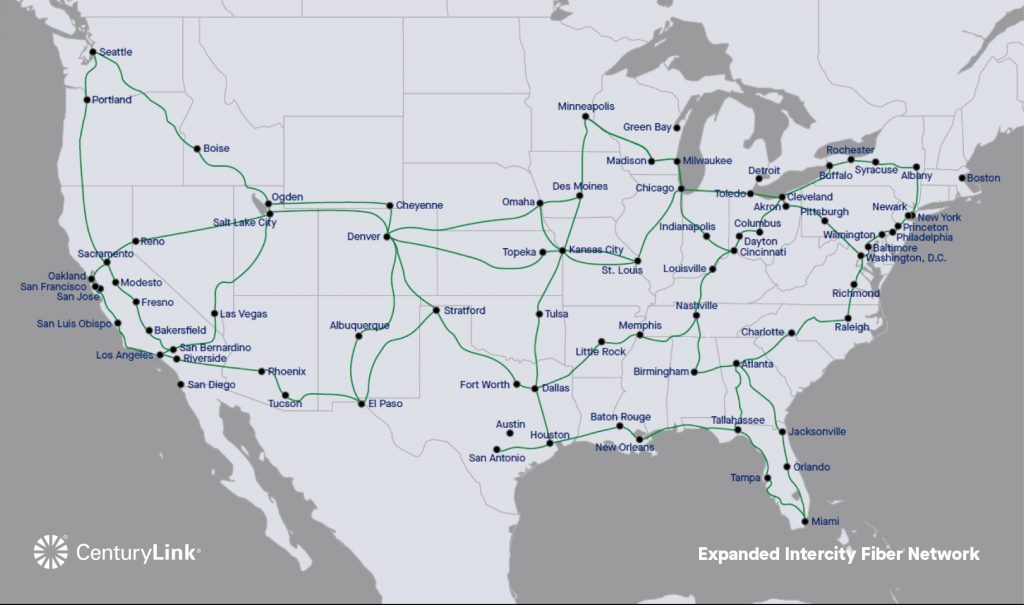 The overbuild project is using SMF-28 ULL and SMF-28 Ultra fiber from Corning, which will give them lower loss rates and a higher optical-signal-to-noise ration. That is the fiber that CenturyLink hopes will better power the nextgen networks needed for the next wave of technology.
As the big cloud and content companies use more and more dark fiber, they'll be looking for the latest stuff. But while Zayo and a handful of others have been building out new individual intercity routes, there hasn't been a full national buildout of fiber in 20 years, so there is often no source from which to buy such fiber. CenturyLink clearly thinks the time is right to finally leverage that extra conduit, and I'm a bit surprised it took them this long.
But they have been moving quickly on it. The first phase of 3.5 million fiber miles was already completed in June, connecting 50 US cities. The second phase of 1.2 million fiber miles will move on to Europe and be complete by 2021.
If you haven't already, please take our Reader Survey! Just 3 questions to help us better understand who is reading Telecom Ramblings so we can serve you better!
Categories:
Fiber Networks