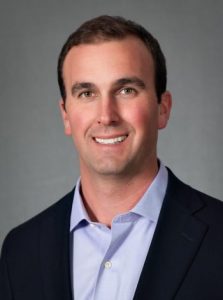 There are many players in the data center space in today's market, some with higher public profiles than others.  One active player that doesn't get as much press is Stream Data Centers.  Stream recently announced plans to expand its hyperscale footprint into the Phoenix market.  With us today to talk about Stream Data Centers' new projects and outlook on the market is COO and Partner Michael Lahoud. 
TR: How did Stream Data Centers get started, and how did you get involved?
ML: Stream Data Centers is a subsidiary of Stream Realty Partners, which was founded in 1996.  Two years into the formation of Stream Realty Partners, Rob Kennedy and Paul Moser, started to identify and buy second-generation data center assets that ultimately became Stream Data Centers. Over time the acquisition opportunity dwindled, but the demand for data center space did not. So we started developing powered shells. Then, as the demand for powered shells shifted to a demand for turnkey data center space, we brought on the expertise to develop that product. That's around the time that I joined the team. We officially entered the turnkey wholesale market in 2010.
TR: What does your data center footprint look like today?
ML: Today we are operational in Minneapolis, Chicago, Dallas, Houston and San Antonio.  We recently announced a hyperscale campus  in the Phoenix market, specifically Goodyear. We market Minneapolis, Houston, and San Antonio as our Private Data CenterTM solution. They are highly resilient, wind-rated and built more for the traditional enterprise that wants the large setbacks, dedicated infrastructure and the ability to directly control security. Chicago is a Ready to Fit ™ powered shell and can support conversion to turnkey in a handful of months.  That facility is designed to ultimately scale to 15MW. Dallas is essentially a smaller hyperscale facility, maxing out at 30MW and includes an onsite substation. Our new facility in Goodyear, AZ is a hyperscale campus, with an existing 418,000 square foot building and plenty of acreage to build more.  We'll deliver that in March of 2020 with 4.5MW of capacity and an on-site substation. Ultimately, the building can scale up to 40.5MW. The are 126 additional acres on that site to ultimately support the build out of four 40.5MW buildings.
TR: What drew you into the Phoenix market?
ML: The short answer is that Phoenix has seen a lot of hyperscale demand.  Ultimately, what's driving hyperscale customers there is what drove us there: a great power story with the ability to pull in renewables, a good fiber mix and a good location all supporting the western United States.
TR: How do you satisfy demand from hyperscale providers for renewable energy?
ML: Hyperscale providers require their colocation partners to provide a 100% renewable solution where possible.  We have the ability to provide that solution in Goodyear.
TR: What kinds of markets are you interested in for your next expansion project?
ML: We get asked about Northern Virginia all the time, but obviously that is on everybody's radar. We have a lot of history in Santa Clara, so I wouldn't be surprised if we turned our sights back there. However, the reality is that our work in our current markets keeps us busy.  We have a lot to work on already, and so we're mindful about how we approach expansions.
TR: When you do expand into a new market, do you prefer to buy existing structures or build your own from scratch?
ML: All things being equal, we would prefer to build from the ground up.  We can use our proven design and have more control of the process. Phoenix is an example where there was an opportunity to buy an existing building that was already entitled and had utilities supporting it.  There we are somewhat sacrificing our off-the-shelf design, but we think the property gives us a speed-to-market advantage.
TR: Where do you think differentiation comes from in the data center world today?
ML: Ultimately, I think it comes down to the location, the quality of the build, the quality of the team running it, the people that you're ultimately dealing with, and the structure of the transactions. Many other providers are great companies and they build a great product and I think we all have our pluses and minuses with design and construction. But, ultimately, it comes down to the people and the sites. And I think that's where Stream differentiates.
TR: How do you balance your hyperscale and enterprise businesses?
ML: It varies market to market.  Our newer development in Phoenix, is absolutely hyperscale, but Dallas and Chicago are kind of a hybrid because they are on the smaller side of true hyperscale. Both of those designs are flexible enough that you can still build exactly what an enterprise group would want. Minneapolis and Houston are two examples of enterprise class facilities with great customers.  And you're going to see more enterprise build-to-suits — we partnered with US Bank on one in Minneapolis a couple years ago. We anticipate a fairly even balance in terms of number of clients, although on a per megawatt basis, hyperscale will be larger.  At the end of the day, we are fortunate to get to support a wide variety of great companies.
TR: What do you see driving demand for colocation space today and in the near future? 
ML:  I don't need to tell you how much demand that the cloud is driving, and the big five or six cloud providers don't appear to be slowing down anytime soon. After cloud, it is financial institutions, a lot of whose existing data centers are starting to have antiquated infrastructure.  They are starting to embrace the cloud strategy, but at the same time have a preference to control their own IT environment. Then you're seeing AI work itself into healthcare and a huge uptick in gaming, both of which will drive demand.
TR: What's the biggest challenge you see for Stream Data Centers and the industry as a whole?
ML: Execution is always the hardest thing we deal with, and part of that is the shortage of talent, in general. We are all facing it.  To find the right people to work in this industry is a big deal. We've built a very good team both from a direct hire perspective and the partners we have aligned with.  But as you keep growing bigger and entering new markets, the challenge gets harder.
TR: What are the best sources of new talent in today's market?
ML: It's a mix.  Obviously, we try to hire people that we know and we've done work with. But at the same time, if you do that too much you can gut your supply chain, which is counterproductive. We've hired a lot of military veterans. They're a great source of talent. Although they do not always come with direct exposure to our industry, they are used to working in critical environments and are highly trainable. As well, we're trying to bring in a wave of the younger generation out of college. Naturally, we all try to hire people from competitors, so that happens from time to time.  But in general, our industry needs more people interested in it.
TR: Thank you for talking with Telecom Ramblings!
If you haven't already, please take our Reader Survey! Just 3 questions to help us better understand who is reading Telecom Ramblings so we can serve you better!
Categories:
Datacenter
·
Industry Spotlight