This Industry Viewpoint was authored by Martin Brezina – business development @ telco big data monetization solution Instarea
Mobile Network Operators (MNOs) have an exceptional (albeit fleetingly so) chance to use their digital data for global good. They can help reach the Sustainable Development Goals while achieving their "triple bottom line".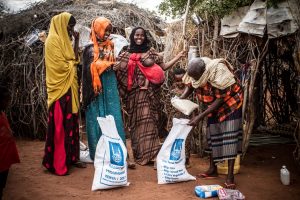 The world is changing rapidly. More than 40% of the population has access to the internet. Billions of people are connected to mobile services. Among the poorest 20 percent of households, nearly 7 out of 10 have a mobile phone. The poorest households are more likely to have access to mobile phones than to toilets or clean water.
This puts mobile network operators into a unique position. They have silos full of data of enviable quality particularly useful for governments and NGOs. They are able to deliver powerful insights at a relatively low cost. These data can easily be used as a basis for projects such as an execution of an immunization program, energy infrastructure planning or health facility roll out.
The main advantage lies in the nature, scale and quality of the data. The potential digital data sources offer robustness, timeliness, accuracy and completeness never before realized in the development sector. Traditionally the data used for development were in the form of surveys or official statistics which meant they were usually quite costly and with long time-frames to collect.
The potential cooperation is not one-sided and can also benefit MNOs beyond the obvious potential of global good. Digital data can help MNOs achieve the so-called "triple bottom line" of people, planet, and profits.
One of the main motives to include MNOs in the development sector is to achieve the Sustainable Development Goals (SDGs) by 2030. These 17 goals are a universal call to action to end poverty, protect the planet and ensure that all people enjoy peace and prosperity. As for the MNOs, they have a considerable potential to bring new revenue streams in the short-term and to create new customers and increase the value of existing customers in the long-term. This might be of interest particularly because the average revenue per user (ARPU) is decreasing globally and MNOs have to think ahead more than ever.
Data for development in practice
Sustainable Development Goals are wide-ranging and achieving them will leave everyone (but most notably the least fortunate) better off. Take, for example, the sustainable development goal number 3: ensure healthy lives and promote well-being for all at all ages. The UN asserts that significant strides have been made in increasing life expectancy and reducing some of the common killers, access to clean water and sanitation has been extended. Malaria, tuberculosis, polio and the spread of HIV/AIDS has been reduced globally. Yet, many more efforts are needed to control a wide range of diseases and address many different persistent and emerging health issues.
And this is where big data produced by MNOs can step in. Data can help us understand the causes of these unnecessary deaths and how to prevent them. In Namibia, satellite and cell phone data has supported the elimination of malaria. 80,000 people most critical to slowing malaria transmission were identified, allowing interventions like bed net distribution to be optimally targeted to disrupt the infection cycle, reducing the cost of reaching to the whole population.
The advantage is real but perhaps not for much longer
MNOs currently have a significant advantage over other actors in the development sector. Low-income markets have low smart-phone use and thus there are minimal to none substitution options by digital platforms. Location data stored by MNOs, as Gartner informs, provide an unrivalled benefit. They just need to tap into this, and they don't need to go about this alone. Gartner, in their paper, mention possible partners that can help MNOs to use the data they have.
The Digital Impact Alliance published a detailed study on the possible industry-wide benefits, and how MNOs can boost their profits together with the positive impact in the future to come. However, the current advantage might be quickly disappearing with increased smartphone penetration. This might change the existing opportunity window as smart-phone apps can come up with more diverse and powerful offer.  
The plan to achieve SDGs is only about 10 years away and the clock is ticking. It is important to start acting now if the world is to overcome data gaps and design better targets, which could impact education, health or other social services.
Actionable development solutions for Mobile Network Operators
Health – location data can help track human mobility and so can play an important role, for instance, in epidemics. Actors can use MNOs' location data to improve resource allocation and response to crises.
Telcos cooperated with the government and NGO sector, for instance in Namibia for malaria planning and elimination.
Infrastructure and transport – location data can emulate human movement thought cities and their use of roads and highways. These data can then be used to assess the situation and help optimize the infrastructure system, route network and public transport.
In Philippines MNO data from Orange has been used to understand and improve traffic congestion.
Crisis Response– usage data can identify deviations and anomalies; location data can track movement in affected areas and SMS can be used to notify affected users. Governments or emergency response teams could better identify affected areas and monitor recovery. MNO data can also make a better sense of short-term migrations and optimize resource allocation.
A real-life example can be found in Haiti where Digicel and Flowminder used mobile data analytics to map population movement and track the cholera outbreak.
Conclusion
The bottom line is: big data can save lives while increasing profits. MNOs currently have a cutting edge advantage over other actors who might be able to collect big data in the development sector. This might, however, be disappearing with increased smart-phone penetration. Furthermore, the deadline for achieving SDG is only about ten years away and so there is an increasing need to use big data to achieve a better world.
If you haven't already, please take our Reader Survey! Just 3 questions to help us better understand who is reading Telecom Ramblings so we can serve you better!
Categories:
Big Data
·
Industry Viewpoint