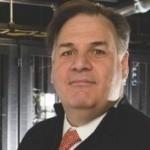 A new data center project is in the works in the Chicago metro area, and it's not in Illinois. Just to the east along Lake Michigan in Hammond, Indiana, Digital Crossroads is building out major new data center on the site of a defunct power plant. With support from the State of Indiana, they are changing the dynamics of the region's data center market. With us today, to talk about the project is co-founder and CEO Peter Feldman.

TR: How did Digital Crossroads get started?
PF: For a couple of years, we tried to develop a project in the Chicagoland area. We had a plan and a site, but it didn't work out. Then, about a year and a half ago, someone suggested Northwest Indiana as a good place. Being from the East Coast, I was unfamiliar with Northwest Indiana and its close proximity to downtown Chicago. The local government and the people wanted to develop a growing industry in the area aside from their manufacturing base, and they suggested some parcels of land including an old powerplant site. When you do a site survey for a new data center, you need power, fiber, proximity to a market, transportation, opportunity, and everything else. The powerplant site gave us everything we needed. In addition, it's a uniquely secure site because while it is physically close, accessibility is quite limited. There are fiber routes right next to it along the railroad, which gives us the ability to build our own dark, secure network to interconnect into Metro Chicago and then on to the other Great Lake States. And the state and the city welcomed the business incentives and were willing to go the extra mile to develop a data center industry.
TR: What makes the location ideal for the Chicago market, and why do you think no one has built a data center in this area before?
PF: Except for Indianapolis, the state has been just sort of passed over as a development opportunity for the data center industry. We are literally on the state line; the powerplant itself was called State Line. If you take a step out the door, you are in Chicago. We have access to Lake Michigan water, with which we can scale the cooling in an energy-efficient and environmentally-friendly way. And because it's a power plant site, we have high voltage transmission lines intersecting and can scale up quickly at very competitive rates. It's an effective re-use of land that normally would have just sat here. Nobody wants to live near high-tension power lines, but data centers like it. We also have a good supply chain of technicians and installers because it's an industrial area. It's a very compelling place for site development.
TR: What are you building on the site?
PF: We have about 70 acres, so depending on how tall we decide to build, we could potentially develop over a million square feet on the site. The initial build is 100,000 square feet and 10MW. Additionally, the data center has another three-acres abutting, which could bring another two to three-story building, and another almost half million feet there. Finally, we have an expansion lot of another 22 acres on the same site. That is supported with access to enough cooling water to supply cooling to 200-300 megawatts or more. Traditionally when customers ask for 20-30MW at once, it can be tough to scale economically. Here their request is easy to accommodate. We already have the infrastructure available and can quickly construct to their requirements. Moreover, this area is a logistical goldmine with a lot of factories that make the precast concrete and everything else we need for these buildouts. The supply chain is here so we can quickly deploy more square footage.
TR: When will the initial phase be complete?
PF: We expect to have the shell completed by fall 2019, and deploy the first 4 megawatts about a month later with 20 megawatts available. If a customer comes to us early enough in the progression, though, and needs custom turnkey, we can deliver their request at the same time we're going to deliver our specs base.
TR: What customers are you targeting? Hyperscalers?
PF: Hyperscalers. Absolutely! And, we're open to tenants of every sort. They could be anyone that needs very energy efficient space that has low cost of power and low cost of operation: large single users, content distribution networks, multitenant operators that are looking to supply services to enterprise, etc. We're supplying the building, the mission critical systems, dark fiber, and some other services. The rest is up to the customer. We can design the space to suit, and we can even put their name on the door and the building if they want.
TR: How does the site location help with security?
PF: In terms of physical security, the site was actually originally a purpose-built landfill. We're surrounded by Lake Michigan on three sides and divided by a rail line and highway. We have two access points and those will be guarded. It's not in a populated neighborhood, so even though it's very close to Chicago it's sort of hiding in plain sight. We have our own dark fiber network, so people can interconnect with us without worrying about shared networks or depending on a single carrier. In terms of power, it's on the grid and we can operate it off the grid as an island. We can give customers the type of reliability so that nobody has access to their network or their equipment in any meaningful way.
TR: Are you also bringing in or inviting in external providers to build into the facility?
PF: Of course. We're already in discussions with three providers at this point about bringing in their own fiber to meet demand. We're looking for three diverse paths for that redundancy. Since we're not a carrier, when we designed this facility, we knew we couldn't assume a carrier would bringing fiber with them. So, we bought the ducts to interconnect in Downtown Chicago. And since the rails and everything are nearby, the carriers have taken notice and we will have those carriers as well.
TR: What energy initiatives are you pursuing?
PF: We are shooting for a very low-key PUE of 1.18. For cooling we are using the lake, which stays cool even in the summertime. The power plant had to use the lake for a cooling system and for making steam — using non-contact, non-treated water. We're repurposing parts of that facility to use it for cooling water. Since we don't need any electricity to do it, we've cut out a good 30-40% of a normal data center cooling system, increasing reliability and decreasing the amount of power needed. And because it's cold and windy here, we also are utilizing the regular outside air to cool the facility. Also, since we're taking everything in high voltage, we're not stepping down the current many times, and our loss factor will be less. We're also combining renewables, adding some solar on the roof and we'll get some wind. We're using energy storage system to act as a UPS (Uninterruptible Power Supply), but also for peak shaving and capturing our renewable energy.
TR: What are the biggest challenges you face in making this happen? What keeps you up at night?
PF: Most recently, the record-breaking 50 below zero weather we had here. The first time I actually thought about it I wondered whether some of the equipment might malfunction in that type of cold. I had to re-examine all the operating temperatures because even though we're in Chicago, I didn't anticipate that it would get that cold. I mean, you know it's going to be chilly, right? Data centers like chilly weather to operate efficiently, but not that chilly. But luckily, even with the polar vortex, the operating temperatures of the equipment will be okay. In the winter we don't need the lake to cool the data center, so we were going to winterize that system. My concern was the transformers. Because the energy-efficient transformers we use have a modified organic oil inside that I worried about in those conditions. It turned out such problems had been anticipated – they have this kind of cold in the Dakotas after all — but I did revisit it to be sure. Otherwise, it's just the construction process. Everything is going fairly well; you always run into a few hiccups like the super cold weather. Thankfully, because the state and everybody else have been very cooperative, they've paved the way for the success for this build in a very meaningful way.
TR: You've been working with the State of Indiana on a tax incentive package. How do you anticipate that proceeding from here?
PF: I think the official vote for the tax incentive is April, and then it gets ratified by the Governor and at the latest that would probably happen in June. The recent vote was, I think, pretty much indicative of the way it's going to go unless something drastic happens. All of the incentives in the bill are extremely business-friendly and will put us in line to compete with some of these other states. It is definitely an unofficial statement — we've gotten through some major, major hurdles.
TR: Thank you for talking with Telecom Ramblings!
If you haven't already, please take our Reader Survey! Just 3 questions to help us better understand who is reading Telecom Ramblings so we can serve you better!
Categories:
Datacenter
·
Industry Spotlight