This Industry Viewpoint was authored by AJ Byers, CEO of ROOT Data Center
It's no secret that the foundation for any good data center starts with where it is built. As data hosting facilitates grow in number across the globe, the search for newer, more strategic locations has become paramount. The Canadian data center market has been emerging as a front runner for some time, with Montreal now leading the country as a hotbed for advantageous market investment and activity. With the top three cloud providers (Amazon Web Services (AWS), Microsoft Azure and the Google Cloud Platform) already leveraging Montreal to house their hyperscale facilities, the market's reputation is notable in the industry. Due to Montreal's low-latency location, inexpensive and green power supply and burgeoning cloud migration options, predictions for 2019's market remain extremely favorable.
Low-Latency Location
To start, Montreal sits adjacent to major urban areas and Northeastern data center markets in Toronto, New York, New Jersey, Boston and Northern Virginia. At 370 miles to New York City, Montreal is closer than Cleveland, Charlotte and Chicago. From its well-situated location, Montreal is able to be within reach of over four million businesses in the Northeastern U.S. while remaining very close in proximity to over 80 percent of Canadian businesses. These factors ultimately make this Canadian locale a strategic home for companies wanting to be situated near, but not in, these major metro markets.
Montreal is on its own heavily networked and supported with abundant dark fiber. However, the area's proximity to urban centers also allows for very low latency to surrounding metro markets.  As a result of its strategic location, Montreal garners the benefits of strong network connectivity with latency as low as 7.2 milliseconds to facilities like New York's 60 Hudson Street or Toronto's 151 Front Street.
Inexpensive and Green Power Supply
The price of electricity has not historically played a significant role in choosing data center locations. However, as the industry landscape grows and evolves, electricity costs have become a critical part of geographical and service decisions. With electricity needs changing, Montreal stands out as a highly desirable location by boasting some of the least expensive power in North America, making the area a prime locale for the contemporary data center market at large. This impressively low cost is in part due to provincial investment in major hydroelectric projects, which create a net surplus of power for the region. Additionally, power consumption is kept low because of Montreal's inherently cool climate. This allows for overall lower power usage, offering significant cost relief for operators.
Montreal's affordable power also has the added appeal of being green and renewable. This ethical and strategic advantage attracts large players across the industries that have set aggressive targets to reduce the harmful environmental impacts that stem from data center carbon emissions. Over recent years, Canada has experienced a build-out of over one million square feet of data center space and 100 megawatts (MW) of power. What sets Montreal apart in this growing market is its successful twinning of favorable energy rates and renewable, green power.
This clean energy, mostly stemming from the region's ability to deliver hydropower as a result of an abundance of hydroelectricity and wind, enables a 3MW data center in Montreal to produce only 84 kilograms of carbon dioxide a day compared to a similar data center in Virginia that utilizes the local power grid, which produces 45,500(!) kilograms. Hydropower also provides stable electricity rates that remain unaffected by fluctuating oil prices. Moving forward, sustainability and environmental responsibility will become increasingly important as the globe looks to renewable energies to stem the tide of climate change. As a result, Montreal will remain a top spot for data center expansions and is sure to continue to grow and flourish as a market destination.
Mass Migration to the Cloud
Canada is ready for a massive move to the cloud. In recent years, Canadian enterprises and governmental organizations did not have cloud options with infrastructure in the country. Now though, the world's largest cloud service providers have made their move to Montreal, deploying hyperscale data centers and provisioning the market with cloud availability. As Canadian enterprises and government bodies begin their cloud migrations, the data center market is expected to have a 200-300 percent growth over the next year. Large, "fast-follower" technology groups are also sure to arrive in the market, building upon the currently available cloud services and supplying differentiated offerings.
While the demand for cloud is growing in Canada, the enterprise data center as we know it will likely disappear. However, there will still be legacy applications and corresponding standards and regulations. As 2019 draws closer, the industry can expect to see Canadian enterprises becoming educated on best practices and establishing hybrid IT environments that create appropriate connectivity solutions, tying both cloud and primary facility applications together. Cloud connectivity and multi-cloud deployments are shaping up to be the new standard for Canadian and Montreal data centers. In fact, in 2017 Gartner suggested that by 2020, 90 percent of organizations will be adopting hybrid infrastructure, and it looks like the prediction is on track to hold true. Looking ahead, the colocation provider who can deliver easy-to-deploy hybrid solutions with the best cloud connectivity will be a sought-after commodity in the market.
From their low-latency geography to their cost-conscious climate and energy outlook that includes a strong focus on critical renewable energies, Montreal and the Canadian data center industry both continue to gain traction. Even as industry demands grow and change, this unique market remains a distinctly favorable data center frontier.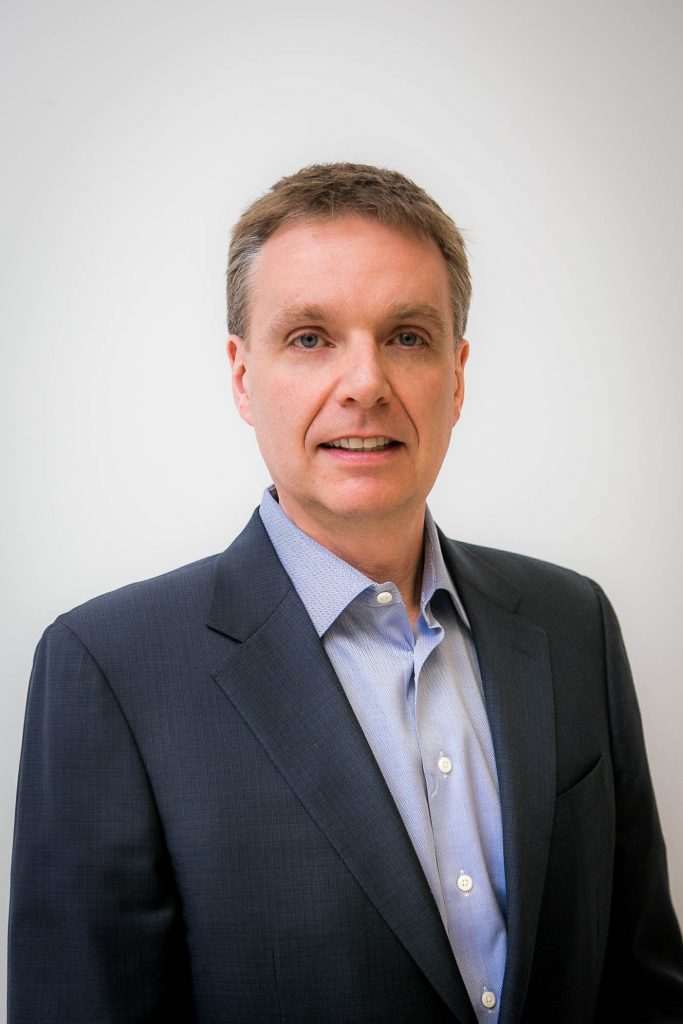 With 20 years of experience in the data center industry, AJ has proven skills in business transformation and growth. Recently, as president of Rogers Data Centers he led the team in the development of one of Canada's largest data center service companies with 15 centers nationally.  As executive VP of Primus, he guided its transition from a legacy telecom provider to a full solution technology services organization. He has also long been a pioneering force in the industry. As COO at Magma Communications, he was instrumental in building one of Canada's first internet data centers.
If you haven't already, please take our Reader Survey! Just 3 questions to help us better understand who is reading Telecom Ramblings so we can serve you better!
Categories:
Cloud Computing
·
Datacenter
·
Industry Viewpoint