This Industry Viewpoint was contributed by Rob Ruehle, VP of Operations at Liquid Technology
E-waste has become an unavoidable facet of the contemporary human lifestyle. Computers, cell phones, televisions and a number of other technological innovations happening daily all serve to connect and enable the world in ways never before imagined. But the life of any given electronic device must end, and in a time when obsolescence happens so quickly, e-Waste is piling up faster than ever before.
With so many businesses and enterprises making the switch to a cloud-based environment, e-Waste has become an extremely hazardous by-product. In previous years, as an increasing number of businesses found themselves with these huge excesses of hardware they no longer needed, improper IT asset disposition (ITAD) became the impetus for massive environmental and social detriment. According to the Global e-Waste Monitor 2017 report, e-Waste amassed 44.7 million metric tons in 2016, with that number growing by more than three percent per year. It's startling to comprehend, but the effects of that much waste on our world is even more disturbing.
In the past, businesses have picked low-cost options for eliminating hardware, choosing ITAD partners that bring harm to our environment by illegally exporting waste to dumping sites outside of the U.S. This resulted in countries like China and Thailand having their ecosystems destroyed by released toxic chemicals and residents sickened by exposure. Whether the issue stemmed from negligence, lack of expertise or just confusion about how to begin appropriate ITAD protocols, proper asset disposition was a duty shirked by many, resulting in major ethical concerns.
Fortunately, e-Waste has been brought to light as a serious issue as of late, and many businesses have sought more conscientious and ethical ITAD practices as a result. The growing influence of asset disposition specialists has created an informative, collaborative ecosystem for businesses in need of ITAD compliance help. Subsequently, the list of responsible organizations and partners is growing. Groups like the e-Stewards have stepped up to define what responsible electronics disposal processes look like for businesses and even offer certifications, making it easier than ever to become an ethical and compliant entity in the fight against harmful e-Waste practices.
On a global scale, initiatives like EarthEye, which track and monitor e-Waste, are helping to make the worldwide field of asset disposition more transparent and keep its players honest. The trackers enable organizations to stem the flow of waste to illegal dumping hotspots and help businesses identify when their ITAD partner may not be compliant with legal guidelines.
Southeast Asian countries, most often the target for the world's unwanted tech waste, have started to set up their own regulations to limit importation. These regulations started in China with a campaign against foreign garbage, and have since spread to places such as Vietnam and Thailand.
All of these clear and conscientious practices around the world form an influential force that are changing the way e-Waste is managed and facilitating a more harmonious and universally beneficial ITAD system. As more entities move their processes into the cloud in 2019, the global community can rest assured that it's easier than ever to find partners and organizations that will aid in the pursuit of ethical disposition.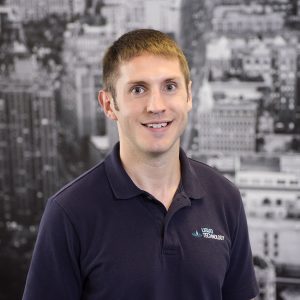 Rob Ruehle joined Liquid Technology in 2005 to assist with eBay sales. Prior to joining Liquid Technology, Rob had been running a successful eBay business and used that specialized expertise to help expand the company's digital retail presence. Within a few years, he took over the wholesale sales department for Liquid Technology and created a wide network of downstream vendors to help clients receive as much return as possible. In 2010, Rob created Liquid Technology's E-Waste Recycling department, which quickly grew and currently processes more than 700 tons of e-waste annually. As an expert in the used hardware market, Rob has sold more than $75 million in used IT equipment. He holds a Bachelor of Science in Information Management and Technology from Syracuse University. When Rob isn't championing safe and secure disposal of e-waste, he is an avid runner and competes in at least one marathon a year and enjoys spending time with his son and daughter.
If you haven't already, please take our Reader Survey! Just 3 questions to help us better understand who is reading Telecom Ramblings so we can serve you better!
Categories:
Industry Viewpoint
·
Telecom Equipment