This Industry Viewpoint was authored by Matt Hiles, Chief Operating Officer at Mosaic NetworX
If your organization is planning on implementing WAN improvements, you might consider SD-WAN and branch Internet last-mile circuits to augment, or replace, your MPLS circuits. In doing so, there are a few options you can take.
One option is the do-it-yourself (DIY) route, where your IT department takes on the responsibility of buying the SD-WAN technology, and deploying, managing and monitoring the entire SD-WAN infrastructure. This also includes being responsible for procuring, provisioning, managing and monitoring each WAN circuit, at every branch location.
Another option that enterprises are taking advantage of is outsourcing their applications, storage, networks, and security, to managed service providers (MSPs). While enterprises have been the primary benefactors of SD-WAN, the trend is moving toward the consumption of networking as a managed service. According to Frost & Sullivan, 80% of enterprises are choosing managed SD-WAN services, compared to 20% doing it themselves. This is similar to the enterprise migration from internally managing IT, to consuming IT as a service, with cloud and SaaS.
SD-WAN can offer tremendous advantages, but not if you're bogged down with more manual configuration and integration work, and overwhelming complexity.  A managed service provider can handle all the SD-WAN integration and last mile WAN circuits for each remote office. Beyond the SD-WAN deployment, the managed service can include network planning and designing of network architecture, negotiating multiple carrier managed service agreements (MSAs), and coordinating the management and installation of all the WAN links. The MSP becomes a single point of contact for everything, including provisioning, monitoring, maintaining and supporting everything –SD-WAN technology, WAN connections, and even over the top services, like unified communications, that benefit from the SD-WAN overlay fabric.
If you decide to engage with an MSP for SD-WAN services, there are various levels of service available.  These can include co-managed or fully managed SD-WAN services. If you choose to co-manage the SD-WAN, the service provider will typically take care of the initial deployment and management, and your internal IT group will take on the provisioning of new applications, applying the application routing policies through a web portal provided by the MSP.
If you decide on a fully managed SD-WAN service, the MSP can help you with hybrid, Internet-only, and cloud connectivity solutions. Believe me, the time and complexity of coordinating, virtualizing, and managing multiple WAN circuits at all your branch offices can be overwhelming. According to Gartner, 40% of global enterprise SD-WAN initiatives will source some, or all, of their WAN circuits from SD-WAN managed service providers. There are many different mediums for deploying SD-WAN circuits, like TDM or Ethernet private line, MPLS/VPLS, dark fiber, DIA, broadband Internet and wireless. As a single point of contact, the MSP can provide the SD-WAN technology, all your network links, and over the top services if needed – and support everything as part of their bundled services, within a single invoice.
MSPs can Ease WAN Migration and Ongoing Management
MSPs that offer managed SD-WAN services use orchestration platforms to control and manage the service. They can alleviate the burden and headaches associated with transitioning from traditional WAN to SD-WAN. As you may know, this transition typically comes with many challenges, including integrating SD-WAN into your existing WAN infrastructure, service chaining virtual network functions (VNFs) for security and network services, and virtualizing network circuits, by combining multiple physical WAN circuits into one logical network, and prioritizing traffic and accelerating application performance. Additionally, SD-WAN brings substantial WAN topology changes, and a new approach to manage, provision, and support the new WAN overlay model.
SD-WAN combines and virtualizes multiple network circuits, and automates business and network policies for multiple physical and logical paths. This improves application performance, and eliminates outages and brown-outs. While it may be easier for your IT department to work with your existing network service provider for the WAN circuits, this approach defeats the real benefits that SD-WAN can deliver. An MSP that is carrier agnostic can bundle WAN links from multiple network service providers to provide redundancy, with greater uptime and reliability.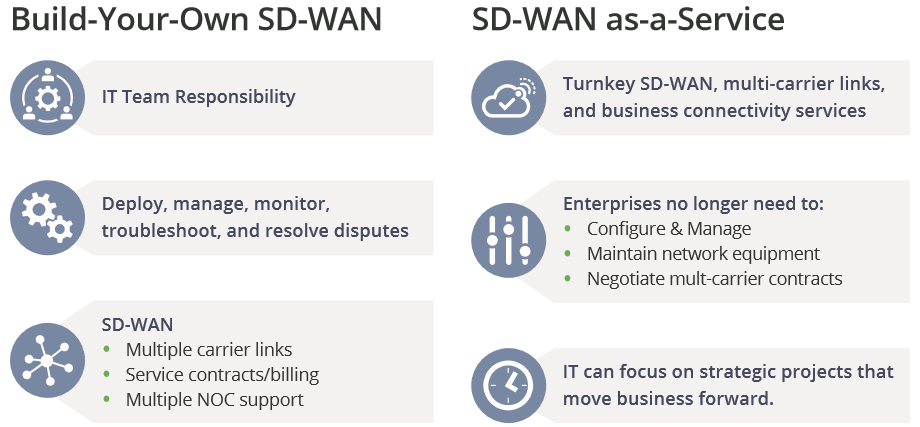 The Benefits of SD-WAN as a Service
There are many benefits that enterprises can take advantage of from SD-WAN, including lowering WAN costs by augmenting traditional networks like MPLS, or replacing dedicated private networks altogether, with DIA, Internet broadband, LTE, etc. Additional cost-benefits can be gained with SD-WAN as a Service. You can achieve the flexibility and cost savings of SD-WAN, while at the same time, minimize the complexity and headaches, and additional costs associated with managing the entire WAN infrastructure and connectivity yourself.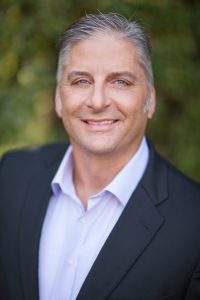 About the Author
Matt Hiles is the Chief Operating Officer at Mosaic NetworX. With a successful career in the telecom and data center industries for over 20 years, he has also held executive and leadership positions at WorldCom, Level 3, and DCI Technology Holdings. Matt earned a bachelor's degree in Government – US/Soviet Relations from Harvard University in Cambridge, MA.
If you haven't already, please take our Reader Survey! Just 3 questions to help us better understand who is reading Telecom Ramblings so we can serve you better!
Categories:
Industry Viewpoint
·
Managed Services
·
SDN