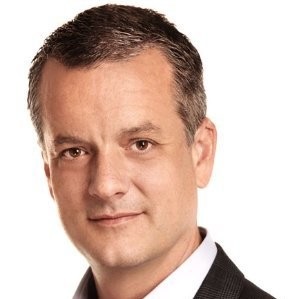 Over the last two decades, the data center has become one of the core pillars of modern internet infrastructure.  Along that path has been a lot of construction, a lot of M&A, and a lot of  money well spent.  QTS Data Centers has been somewhat less active in the headlines than some of its REIT brethren, preferring a mostly organic route to its current $2.5B marketcap, but it has been a big part of the sector's expansion.  With us today to talk about QTS's unique approach to the data center space is Clint Heiden, who joined the company recently as Chief Revenue Officer.

TR: How did QTS become what it is today?
CH: QTS started with a vision of what a data center should be in 2003 and, more importantly, what it would need to become in the future with disruptive industry approaches to innovation and power strategies. We believed IT would grow in complexity and capacity would need to be highly scalable and customers would require visibility, access and control from any device at anytime.  In 2005 we purchased a 370,000 square foot Atlanta data center and today have over 50% of Atlanta's colocation business and approximately 1,500,000 square feet of space. From the onset we focused on building an integrated data center platform, delivering a broad range of infrastructure solutions backed by a passion for customer service which led to our tagline of 'Powered by People'. In 2013 we began trading on the New York Stock Exchange under the ticker symbol (NYSE: QTS).
Today, we offer a portfolio of hybrid colocation and hyperscale data center solutions built on the industry's first software-defined data center and service delivery platform and we are a trusted partner to over 1,200 customers – including the world's largest cloud and content providers.
TR:  What does QTS' infrastructure look like today?
CH: QTS currently operates 26 data centers encompassing over 6 million square feet, 650+ MW of available power, and access to 500+ networks including connectivity on-ramps to the world's largest clouds, such as AWS, Google, Oracle, Microsoft, IBM and others.
Our infrastructure was designed to deliver the best and most efficient means for our customers to utilize our services from build cost to power strategy to our software defined service platform.  For instance, our power strategy includes options for 100% renewable power to the most efficient power cost in a region due to our substation designs and utility relationships.  For example, we run the largest private substation on Georgia Power's utility grid, allowing us to offer the lowest cost of power to customers in Atlanta.  Since power is a large portion of data center spend, this brings meaningful savings to our customers.
QTS has also recognized the need for speed of deployment as demonstrated by our recent build in Ashburn VA. We delivered 32MWs of critical power and our first customer took occupancy in month 7 of the build.  We have the ability to expand to 400MW in Northern Virginia which includes Ashburn and Manassas.  Further expansion plans also call for new data center builds in the Phoenix and Portland regions and we continue to look at future growth both in expansion regions as well as current locations.
TR: Physical infrastructure aside, what are data center customers looking for and how does QTS serve those needs?
CH: In a nutshell, they want superior data centers with state-of-the-art security and operational visibility and control.  QTS' software-defined service delivery enables new levels of automation and innovation that significantly improves a customers' overall experience. We back this up with a hi-touch technical relationship, a passion for customer support and a mission to serve as a trusted advisor and valued partner.
Our Service Delivery Platform (SDP) is the industry's first API-driven orchestration platform engineered to support IT environments with complete end-to-end visibility from a single pane of glass.  It is an architectural approach that facilitates service delivery and control across QTS' entire solutions portfolio.  In this realm we are a technology company and we behave as such.  For example, we release SDP upgrades every six weeks and our last release included 280 new features.
Through policy-based automation of the data and facilities infrastructure, QTS customers can adapt to changes real-time to increase utilization, measure performance and security and monitor quality of services. QTS' SDP involves the digitization, aggregation and analysis of more than 4 billion data points per day across all of QTS' customer environments and is currently used by 15,500 end users and growing.
SDP enables customers to integrate data within their own applications via API's and gain deeper insight into the use of their QTS services within their IT environments. It is a highly-automated, cloud-based approach that increases visibility and facilitates operational improvements by enabling customers to access and interact with information related to their data center deployments in a way that is simple, seamless and available on-demand from any device.
TR: What market verticals does QTS serve?
CH: We take pride in our capacity to service virtually any market in need of a data center solution. QTS is currently focused on traditional verticals within the US such as large enterprise, healthcare/medical research and financial services, as well as hyperscale and federal regulatory projects.
TR: How does QTS serve Federal Government Projects?
CH: We have invested heavily in this space, creating a separate group dedicated to the Public Sector and the Federal space.  QTS Federal offers a distinctive and benchmark service through a team of sales, operations and engineers with appropriate clearances to fully serve this market. QTS has  over 65 Federal Authorities to Operate (ATO's) and can operate our data centers to FISMA and FedRAMP High regulation, and most other compliance standards. Our work in the sector includes the Department of Defense, Civilian, and Intelligence communities and we support the Cloud First and Data Center Optimization Initiative (DCOI) mandates.  We believe our position in this space is very strong and differentiated.  For example, we have several sites with pre-designed SCIF solutions for this sector.
TR: Hyperscale data centers are growing at an accelerated pace. What is driving this growth?
CH: The rapid adoption of public cloud, IoT, AI, neural networks, machine learning, and mega-scale online retailing are driving unprecedented increases in demand for data center capacity and cloud connectivity.
These companies require a data center growth strategy that combines location, speed, scalability and economics in order to drive down cost of compute and free up the capital needed to feed the needs of their core businesses. They are looking for economies of scale not matched by conventional enterprise data center architectures. Those characteristics disqualify a majority of conventional hosting and service providers who are either not interested or not capable of pivoting towards this model.
QTS has adopted this vertical as a key growth segment and one that is compatible with our strengths.
TR: QTS recently received a strong Net Promoter Score of 72. How is QTS able to provide such high levels of customer satisfaction?
CH: Our high NPS scores are a result of responsiveness and desire to adapt to the needs of each of our individual customers.  We apply attributes of respect, honesty and approachability to all of our interactions.  We don't promise more than we can deliver and when we commit to solving a problem, we follow through.  It's a straight forward proposition and one that leads to a mutually successful partnership. QTS was founded with a customer focused culture and this has served us well.
TR: Some in this industry are fans of partners and brokers and some are not.  What is your position?
CH: We are huge fans of both brokers and partners and believe they are very valuable to our success. We work primarily with companies that are trusted advisors to their clients to find the best technology solutions that solve client problems, and we avoid companies that are passing leads without being actively engaged. QTS invests extensively in both its partner and broker relationships, paying competitive partner fees on time, assigning partner managers and seeking partner feedback through regular meetings and summits.  This will continue to be an area of focus and an important part of our got to market strategy.
TR: What's the biggest challenge the data center sector faces right now? 
CH: That's a loaded question, but I'll answer with my best transparency and diplomacy.
First, we believe that data center providers must be innovators and make it an area of investment.  If data center providers do not truly innovate in the areas of design, energy, automation, visibility, and control; if they do not fully commit to delivering a cloud-like mobile-ready experience; those providers will struggle to meet the current and future needs of customers.
Secondly, people!  The ability to recruit and retain employees with exceptional expertise and a passion for customer satisfaction is key.  It's a huge challenge to find the expertise in this increasingly competitive environment and even harder to balance that with the attitude toward customers that QTS expects.  Culture, therefore, has to be a priority.  Furthermore, a belief that an employee is joining a business that is innovating and making a difference is a huge factor.  We believe that QTS delivers on both of these points and we're proud to have extremely dedicated and long-tenured employees.  Again, our tagline is Powered by People – they are our innovators, our face to the customer, our community representatives and our strength.
TR: Thank you for talking with Telecom Ramblings!
If you haven't already, please take our Reader Survey! Just 3 questions to help us better understand who is reading Telecom Ramblings so we can serve you better!
Categories:
Datacenter
·
Industry Spotlight