This Industry Viewpoint was contributed by Sue Graham Johnston, President of 128 Technology
It surprises me that the shift to software defined networking (SDN) hasn't been an absolute avalanche of activity.  One of my theories is that networking is believed to be some black art deep in the heart of the IT team.  Because of that, business executives haven't educated themselves on how dramatically SDN can change their costs, and also build agility for the network to do what their business needs in the future.  This blog should help give you the basics to have a conversation in your IT team about SDN.
While I need to explain SDN a bit more, I don't need to explain to you how your bonus math works.  If you're in charge of a large P&L, your bonus will include revenue targets and profit targets.  If you're in a working capital-intensive industry like I was, it will also include targets for return on capital employed (ROCE).
Here's a real example from my past experience.  Working to aggressively transform an industrial enterprise, I started the budget process with a list of digital transformation projects. All of these projects required new capital investment for sensor-based edge devices, along with networking & compute gear or cloud costs associated with delivering those services.
But then my head of IT delivered a dose of reality – our router hardware was now reaching its end of service life and needed a total refresh.  We didn't need additional functionality. Instead, best case we were going to spend $1.5M for equivalent functionality.  For Fortune 500 companies I've met with in the same predicament, that bill can be north of $30M.
How can you free up capital to innovate when it costs so much just to keep the lights on? Or in this case, the network on?
An answer lies in SDN. The hardware-centric networking model is rapidly being replaced by a software defined, service-centric fabric running entirely on commodity hardware, or in a virtual machine (VM) on site, or in the cloud.  The economics of software defined networking are transformative.
Not only do you dramatically reduce the cost of capital, but you create a whole new networking model when you move to SDN.  A model that does what your business needs – that is, allow you to deploy applications and services quickly – as opposed to feeding the beast of legacy hardware-centric networking.
Companies moving to SDN see a 50-80% TCO benefit from equipment acquisition costs alone.  Additionally, there can be up to a 10x improvement in time to deploy. Networking software that doesn't require tunnels can be operational in hours or days, not the months it often takes to get a new MPLS service established.  Once deployed, there are further 30-80% opex savings in the IT organization from the dramatic simplification of Zero-Touch Provisioning and automation.  No more truck rolls when you manage your networks through software.
Now you have a better understanding of SDN, and how you too can transform your legacy hardware-centric network into a Salary Developing Network!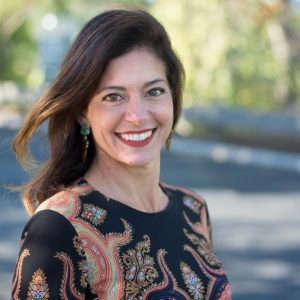 At 128 Technology, Sue is responsible for the day-to-day oversight of the business, driving global adoption of the 128T Networking Platform. Prior to joining 128 Technology, Sue was a Managing Director of Linde Group. She was at Oracle for five years as Vice President in the Communications Global Business Unit and the Systems Business and was a member of the Oracle Women's Leadership Advisory Board. She started her career in management consulting with Bain & Company. Sue holds a BS in Mechanical Engineering, an MS in Manufacturing Systems Engineering and an MBA from Stanford University.
If you haven't already, please take our Reader Survey! Just 3 questions to help us better understand who is reading Telecom Ramblings so we can serve you better!
Categories:
Industry Viewpoint
·
SDN