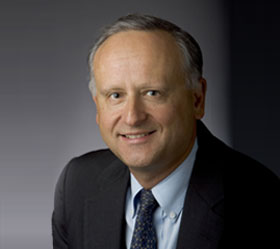 365 Data Centers is a familiar name in the data center space, and last year a new set of owners took over with plans to take the business down a new path of growth and investment. With us today to tell us what 365 Data Centers is up to and how it looks at the market opportunities ahead is CEO Bob DeSantis, a veteran of the infrastructure business who previously co-founded and was managing partner of Xand and has held numerous roles across the sector over the years.
TR: Tell us about how you came to take the helm at 365 Data Centers.
BD: Having spent most of my career building communications, technology and power businesses, I had a definitive view as to what an opportunity would need to look like in order for me to become involved with another venture after the sale of Xand. I was fortunate to join with two other equity partners with extensive data center operating experience: Colm Piercy through Chirisa Holdings, and Matt Kim who runs Lumerity Capital. Along with my investment through Longboat Advisors, we are the three owners of 365. We were looking for a platform business with an upside, and we found what we were looking for in the 365 Data Centers business. It had 14 data centers at the time, and we were successful in acquiring the eight East Coast facilities we were interested in. We did have to wait for the previous 365 parent entity to finalize its sale of the data centers we did not bid on. In April of last year, we closed the deal for those eight data centers, the 365 brand name, the operating and financial systems, the NOC and customer service center in Tampa, all associated personnel, and a customer base that was comprised primarily of carrier, cable, content and cloud providers.
 TR: What did you see in those assets that made them valuable to you?
BD: It was an exceptional ecosystem of connectivity, with over 65 carrier customers including over 30 of the major ones that had 125 PoPs spread across the eight data centers. There were close to 25 million retail customers that these carrier networks reached in these markets. However, the previous operators underutilized this ecosystem of connectivity by focusing almost exclusively on selling space, power and cross connects. It had not built the capability to deliver network, blended IP, firewall and other managed services, and hadn't ventured into cloud compute or storage services. My partners and I have experience building and growing hybrid data center services businesses – and with a focus on primarily enterprise customers. In order to do that you need to have a diverse product set, which we have already added to 365's portfolio of services. Other drivers of the value proposition related to the 365 platform acquisition was that the eight data centers were only 30-40% utilized in terms of built floor space and power, and had made only a limited investment in sales and marketing due to its narrow target customer profile. Our view was that with 60%+ availability, we could invest in expanding the service offerings and add sales professionals in each market to gain share of the SME and enterprise spends, which exceeded national averages in these primarily edge markets. This is being done from operating cash flows since expansion CapEx is not a requirement at this time.
TR: What steps did you take to make that happen?
BD: The sales team we acquired was limited to our head of sales, one carrier account director and only two other account directors. That's all we had to cover a business with a significant carrier customer base and eight growing markets. We committed to grow that sales force, and when I looked at an org chart recently, we were up to 11 filled and three open positions in our sales and marketing organization. We have done a very nice job hiring sales professionals into each one of our markets to sell services that 365 had not previously offered. Of course, in order to have committed to the strategy of expanding our sales efforts to penetrate the enterprise IT spend, we needed to have network, IP, other managed services and cloud services operational and available. We had already lined up candidates for acquisition, as we preferred to acquire rather than build the more diverse product set so we could accelerate the timing of our go to market. In September 2017, within 6 months of acquiring our platform business, we acquired Broadband One LLC, better known as Host.net, based in southeast Florida, which complemented the solid space, power and interconnection platform offerings with network, IP, firewall, backup, DRaaS, cloud compute and cloud storage services. We then put our heads down and focused on integrating the businesses, which is largely done already.
TR: So what does your infrastructure look like today?
BD: We have a footprint that covers 10 markets with data centers in Boca Raton, Buffalo, Chicago, Detroit, Ft. Lauderdale, Indianapolis, Nashville, Philadelphia, New York City and Tampa with a combined 195,000 square feet of data center space and 13 megawatts of power. We also have 10,000 square feet of business continuity space spread over Boca Raton, Tampa and Philadelphia. In addition to that, we're operating a very low latency and redundant 10-30 gig fiber network with over 30 points of presence that spans from the NAP of the Americas in Miami, interconnects all 10 of our data centers/markets, runs through Jacksonville, Orlando, Ashburn, Pittsburgh, Columbus, Ohio, Dallas, Phoenix and Las Vegas, and all the way out to San Jose, Los Angeles and San Francisco on the West Coast. We offer metro Ethernet, long-haul transport, MPLS, and a variety of IP services over this network as well as access to our DRaaS and cloud services. 365 has over 300 peering partners throughout our network. As for technical personnel, we have a very capable team of network and systems engineers with extensive experience working collaboratively with our customers and sales team to customize cost-efficient solutions to enable our customers to improve their businesses.
TR: Are further acquisitions in the wings to further augment the product set?
BD:  I think our acquisition efforts to date have put 365 in a very good position. Eight of our locations are pure edge markets with significant SME and other enterprise customer opportunities. The other two markets, New York City and Chicago, are just as essential to our strategy because of the connectivity we reach from those locations. So we already have a solid colocation and network business. As to our other managed services beyond the network, I think of firewall provisioning and maintenance, network security services, managed security services and backup. I don't think we're going to go beyond these services right now. We could possibly consider doing an acquisition that will bring us a little higher up the cloud stack in terms of capability and existing customer base.  But right now we're just thinking about compute and storage.
TR: What are the key pieces of the puzzle you are putting together?
BD: To build value in this industry, you need geographic diversity to address customer redundancy requirements. We've achieved that with the platform acquisition and the add-on acquisition. You have to have a diverse product set. We achieved that within six months of acquiring the initial business. Within that diverse product set, you need to have some level of a cloud offering and to deliver a customer experience that the customer perceives is on-premises. What really drives that is the quality of your network and cloud platform. We have this capability and recently complemented our network and virtual technical teams with senior technical leadership hires. And finally, you need to have top-line growth that's double-digit. Now that we have transformed 365 into a hybrid data center services provider and made a significant investment/upgrade to the sales and technical teams, we are focused on achieving this final component of value creation.
TR: Are there any additional markets you might be interested in expanding into?
BD: We're in Buffalo, and that market is very strategic to us because it is the carrier gateway into Canada with close to 30 carriers located at our data center. We're also in New York City, in proximity to the New York Stock Exchange and directly connected to the two major carrier hubs. We're in Philadelphia in the University City area and part of the Science Center and innovation community. We're going to expand our footprint in Philly even sooner than we expected due to some large customer wins. We could and should make the northeast region a little more clustered, and there are opportunities. We're very pleased with our Florida presence. I tend to think at this point, we present the best edge choices in the Florida market because we have pretty much a lock on the SME community from Jupiter down to Miami.  Tampa is the only place on the west coast of Florida that any of the carriers want to be and we serve as the carrier go to data center in that market. So Florida is an extremely important market to us. Since we are in Nashville, where that market's growth is driving 365's growth, it could certainly benefit us to do more in the Southeast. We don't advertise Atlanta as a site, but because it's one of our biggest connectivity PoPs, it could very well behoove us to consider an investment in that market. Our remaining facilities are in Chicago, again connectivity driven, and two additional edge markets, Indianapolis and Detroit, but I don't see us growing by acquisition in that region as we're well situated there.
TR: How do you view M&A in the data center space?
BD: I think we have been intelligent buyers and have tried to execute on opportunities with a clear value proposition. When you are doing a roll-up of retail data centers, you have to execute on targets and integration strategies to make one plus one equal more than two quickly. In addition to the value drivers we already discussed, geographic diversity needs to be combined with full network connectivity so that you are leveraging your own fixed cost transport and IP backbone in your sales efforts. The cost of putting that in place can be very expensive in many cases, depending on where the data centers are located. My partners and I have all been acquirers, we've all been integrators, or trusted advisors to those who are buying and integrating. We find it very important to not overpay for even a platform asset. We believe we purchased both our platform company and the add-on business on a value basis. We believed they were acquisitions that, if properly integrated, would equal more than the sum of their parts. That result has been realized.
TR: How do you view the M&A opportunities in today's market?
BD: So when you look at what else is available within our geographic footprint, things fall into a couple of categories. Some are smaller than our now-combined company, which we would find interesting. In locations where we can tuck them in and see some immediate benefits of putting them over a fully-connected network, they are very appealing. Or they are bigger than we are, and since my partners and I are focused on maintaining 100% ownership of the business, we would tend to not pursue those opportunities. Unless they're missing some of the value enhancing criteria I mentioned, they're going to demand purchase price multiples that would not work for a value buyer. We also see M&A opportunities that are strictly colocation, and we're probably not going to be as big of a buyer as somebody else might be, because we already have a very nice footprint of colocation businesses. We would probably want to buy something that would enhance our managed and cloud offering, or would give us some strategic advantage relative to our network that we don't have today. Host.net was kind of a gem in the rough in that it had more upside on its network, plus managed and cloud growth potential, at least from our perspective, than it had on the colocation side.
TR: What's the biggest challenge ahead for a business like 365 Data Centers?
BD: Right now, it's just a matter of arming our qualified sales professionals with this broader product set and giving them the marketing support and proper pricing parameters to succeed in each market. We have the space. We have the power. We have the network. We have the product mix. We have the right sales and technical teams. We have the NOC support. We have fully-committed ownership and are owner operated, which makes 365 an agile and entrepreneurial partner. But it's a challenge to go into these markets as a provider of services where you haven't been before and win. The way we can do that is leading with price and service commitments because we're not in a situation today where we are limited by floor space or power. We are attempting to win mind share in these markets, which will lead to market share. More generally, I think the biggest challenge for all data center operators is making the right decisions when you're upgrading your network. There are a lot of equipment and connectivity options out there. The challenge remains how to stay ahead of the technology curve so that the speeds and feeds in our network business exceed our customers' expectations.
TR: Thank you for talking with Telecom Ramblings!
If you haven't already, please take our Reader Survey! Just 3 questions to help us better understand who is reading Telecom Ramblings so we can serve you better!
Categories:
Datacenter
·
Industry Spotlight