The fiber infrastructure builder and operator SummitIG has announced plans to further expand its footprint.  On the menu is a network expansion that will add another 50 route miles to the company's network this year, boosting the current 500 route miles by 10% by the end of 2017.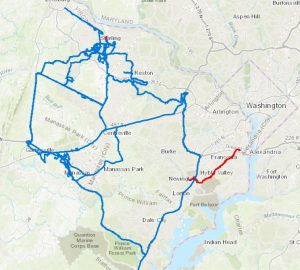 The additional fiber will extend the company's footprint in northern Virginia eastward into parts of Arlington, Springfield, and Lorton.  Along the way they will add 9 on-net buildings, bringing the company's total to 70.  SummitIG will be installing 1728-count cables, so they'll have plenty to go around as demand requires.
SummitIG's network started out with a unique longhaul route between the data centers of Loudoun County and Richmond.  Since then they've been adding more and more metro fiber on the northern side of that route, hooking up more and more key endpoints in Loudoun, Fairfax, and Prince William counties.
Categories:
Metro fiber