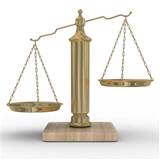 Tomorrow I'll take a stab at some predictions for the world of telecom and internet infrastructure in 2017.  But first, let's revisit the ones I made last year and see how I did.  Ooh, I'm not looking forward to this:
Software as a whole will drive the technology conversation – Ok, so this was a bit of a softball, but I'm going to claim victory anyway.  The buzz behind SDN and NFV have continued to rise, and there's virtually no carrier out there that isn't putting them to work or to the test.  Verdict: yes!
Fiber consolidation in the US will slow further – Until the end of October, I was ready to claim victory on this one.  Then CenturyLink bought Level 3, and there followed an almost daily drumbeat of new network M&A moves.  Verdict: Tackled at the 10 yard line.
Fiber consolidation in Europe will claim a consolidator. – Does CenturyLink/Level 3 count?  Because that's the only way I win this one.  I was really thinking of someone like Zayo or Level 3 buying Interoute or Colt or euNetworks or… Verdict: Just call me Stretch…
Sponsored data will come under increasing regulatory/political attack – This just didn't happen at all.  Net neutrality didn't play in the election at all, and nobody seriously bothered to challenge sponsored data offerings.  In fact, with the new Trump administration coming in, the tide has pretty much shifted the other way.  Verdict: Completely off target.
The courts will let the FCC's Title II-based net neutrality stand for now – But this one seems to have been correct.  In fact I suggested that the industry would need a shift in the balance of power at the FCC to change this, and indeed this is precisely what may be happening for next year. Verdict: On target.
One of the three US incumbents will sell or spin off its datacenter/cloud business – Actually, two of them did just that in the fourth quarter.  Verizon sold 24 data centers to Equinix, and CenturyLink sold its data centers to private equity. Verdict: On target.
Two of the following six deals will happen during the year. – I knew this one would come back to bite me.  Verdict: Nada, zilch, not even close.

Windstream/Integra (now Electric Lightwave) – Nope, Zayo did the honors.
Level 3/Colt – Didn't happen.  Thanks CenturyLink…
Zayo/XO – Nope, Verizon swooped in out of nowhere.
IBM or NTT to buy incumbent colo/cloud – Nope, not even a rumor.
Comcast/T-Mobile – Nope, though this is still a possibility for next year
Crown Castle/FiberLight – Nope, they went for FPL Fibernet.
That's four on-target or close enough to pretend I knew what I was talking about, and three whiffs.  All things considered, that's pretty good.  But I hate being completely and utterly wrong on fiber M&A, I'll have to raise my game for next year.
If you haven't already, please take our Reader Survey! Just 3 questions to help us better understand who is reading Telecom Ramblings so we can serve you better!
Categories:
Government Regulations
·
Mergers and Acquisitions
·
NFV
·
SDN