Verizon's plans to buy XO Communications cleared a key regulatory hurdle yesterday.  The FCC has given the deal a nod of approval for the $1.8B deal, which still has to finish up with some state regulators.  The deal is still expected to close in the first half of 2017.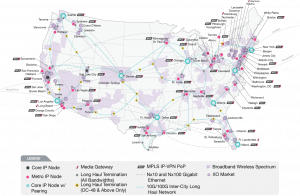 The acquisition has been one of the ongoing puzzles of 2016's M&A season.  Does Verizon really just want an option on XO's spectrum for its 5G plans?  Or are the fiber assets and customer base valuable enough on their own to make the purchase worthwhile?  I still think that without that spectrum angle, XO even with the NOLs just doesn't bring enough to the table for Verizon to make what will be a messy integration worth the hassle.  But whichever motivation may be the dominant one, the absorption of XO into Verizon Business will surely not be a fun process for XO's employee base.  It can't be a surprise though, good luck to all in navigating 2017.
On another note, remember that lawsuit against Carl Icahn and XO over the way the company was taken private and its NOLs acquired?  Well, Icahn won that lawsuit outright a few weeks ago.  As he has done so many times in the past, Icahn successfully dotted enough i's and crossed enough t's to keep his machinations legal, whether or not they were above board in a moral sense.  If nothing else, the decade plus soap opera of Icahn, XO, and other investors large and small may perhaps do a little to dispel the notion that investing alongside a billionaire is a particularly good idea.
If you haven't already, please take our Reader Survey! Just 3 questions to help us better understand who is reading Telecom Ramblings so we can serve you better!
Categories:
CLEC
·
Fiber Networks
·
ILECs, PTTs
·
Mergers and Acquisitions