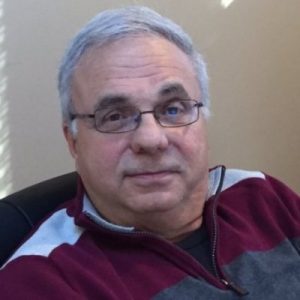 The last few weeks have seen a new wave of M&A in the telecom and internet infrastructure world.  But successful consolidation often comes down to putting the right people in the right places to get more out of the combined assets than others have been able to do.  Companies spend a lot of resources acquiring the right talented executives that can do that job, and they often turn to recruiters with deep industry knowledge to help them do it.  Competitive Telecoms Group, Inc is one such resource, and with us today to talk about his approach is CEO Jerry De Martino.
TR: Tell us a little about the genesis of Competitive Telecoms Group, Inc.
JD: I started CTG in 1999 after spending 27 years as the President of MCI International's division and eventually heading up MCI's Global Strategy. My first job out of college was as a recruiter. After nearly one year recruiting, a job came in that was so good I took it myself. 27 years later I was still at MCI. The Worldcom acquisition afforded me the opportunity to do my own thing and  I felt that the consulting and recruiting opportunities in the industry would be a perfect fit for my talents and experience and gave me the opportunity to leverage my relationships around the world.
TR: What changes do you see in the industry that have made talent acquisition so important?
JD: The consolidation that has been occurring in telecoms continues to accelerate (Level 3 and Global Crossing and TW Telecom, Time Warner Cable and Charter, Zayo and Allstream, XO and Verizon, CenturyLink and Level 3, Windstream and Earthlink, Hibernia and GTT) and has enabled some very talented executives to exit the industry or to move on to new opportunities in other companies both large and early stage.  Finding the talent to replace these executives or build the early stage companies that they joined has become a challenge for our clients.
TR: What types of people do you recruit for?
JD: We consult and recruit for more than 60 companies and typically are working with 20-30 companies both domestic and international at any given time.  We work exclusively in the telecom and data center space and fill any position at any level.  We just placed our third board member in the last 4 months. This has been a particular focus for us. We have a unique approach to Board placements. Since we are so well connected at the senior executive level they tend to be the easiest positions for us to fill, so we decided to do board and advisory board placements for free!!  Once placed, they become our internal champion for other business within that company.
TR: We've seen the telecom industry placing a growing emphasis on software in recent years, have you seen a corresponding shift in the qualifications your clients are seeking?
JD: Clients are looking for talent not only in the software space but in the areas of Big Data/Data Analytics, Security, Cloud and Machine to Machine. The traditional wireline talent is being squeezed out and a broader range of experience is now strongly preferred. The majority of the senior executives leaving as a result of these mergers will mostly land in companies providing services in these areas.
TR: How do you differentiate yourself from other recruiters?
JD: Almost every company we recruit for has their own internal recruiting organization. They all use the typical tools like Monster and LinkedIn,etc.  What makes us different is our large proprietary data base and the fact that our recruiters are almost all ex-telecom people.  We understand our clients' needs and the positions they are trying to fill.  Since this is our sole focus, they understand that they can come to us for any position anywhere.  As a contingency fee recruiter we only get paid if we are successful, so there is absolutely no risk in doing business with us.
TR: We understand CTG also does consulting work, how does that fit in with the recruiting business?
JD: Our consulting business continues to grow and we find that our recruiting activities complement the consulting business extremely well.  Our database is filled with executives who are not only looking for a full time position but also many qualified candidates who would be happy to participate in short term engagements.  Unlike your typical consultants, when a client has a requirement we can provide them with a team of qualified consultants to choose from for any project both short and long term.
TR: What do you see as the greatest challenges to the recruiting business going forward?
JD:  Technical talent!  We, as a country, are not producing the engineers, software developers, and computer scientists that we will need in the coming years to meet the industry needs. The talent we have is now being augmented with foreign workers on Visas or outsourced to companies in other countries.  We must get more home grown talent if we are to be successful not only in telecom but in all industries.
TR: I've heard the same sentiment from many across the sector.  But how do we go about doing that?
JD: We all need to understand that the world has changed. We don't need more English Literature or Political Science majors.
Directing students toward technical degrees is important. Schools providing technical degrees should have students graduating with at minimum CCNA, Six Sigma or other certifications(God knows they pay enough). Headcount reductions in the industry have led to a significant reduction in training. Companies need to step up technical training to help support their growth. Lastly, student loans should show a preference for students taking Engineering, Math and Sciences, in the form of lower interest rates or waivers for top students. Not easy but it will pay big dividends.
TR: Thank you for talking with Telecom Ramblings!
If you haven't already, please take our Reader Survey! Just 3 questions to help us better understand who is reading Telecom Ramblings so we can serve you better!
Categories:
Industry Spotlight
·
Jobs