This Industry Viewpoint was contributed by Mannix O'Connor, Director of Technical Marketing at MRV Communications
With the continuous demand for hyper-scale migrations to the cloud, mobile broadband and high-definition video applications, Communication Service Providers (CSPs) find themselves transforming legacy network infrastructure to next generation packet-based networks. There is a need to connect many more buildings, data centers, customers and telecommunications providers than ever before. These connections must also be made at much higher bandwidth and with more sophisticated Service Level Agreements (SLA). CSPs are embracing Carrier Ethernet (CE) technology in order to stay competitive and these high bandwidth links are also enabling providers to offer new services quicker. By utilizing CE technology, CSPs can rapidly enable both wholesale and retail SLA based services as part of their overall business strategy.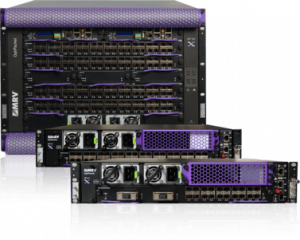 CSPs are harnessing these high bandwidth links to deliver applications that create new revenue growth opportunities including lucrative high-margin retail services as well as wholesale services. Through the combination of programmable 100Gbps switching elements, software defined management and virtualized network functions, service providers can now pragmatically serve premium customers with new applications and high bandwidth while meeting strict SLA requirements.
Combining 1G and 10G customer data into a single 100G connection enables an efficient use of optical spectrum on WDM links and offers service flexibility at the customer premises. When these links use Ethernet Virtual Circuits, service providers have a method of delivering unique individual bandwidth profiles and SLAs to dozens of customers within the same 100G link. These connections can be transported using L2 Carrier Ethernet switched packet networks, MPLS backbones, L3 routed networks, or transported over Optical Transport Network (OTN) framed wavelengths.
Combining 100G switching elements that support Carrier Ethernet 2.0 services and the latest developments in Software Defined Networking (SDN) as well as Network Function Virtualization (NFV) enables the creation of on-demand elastic service networks that facilitate new services and speed service delivery. 100G switches with on-board x86 processors enable applications to run virtually, at the customer premises, without the need for specialized appliances. Value added applications can perform better when run on a CE switch due to the ability of the packet processor to accelerate application performance. Managing these switches and applications remotely using SDN speeds service delivery and lowers the barriers for customers to try innovative applications. Lowering the cost and logistical barriers for customers to try new services is an important goal for many service providers. fast fake ids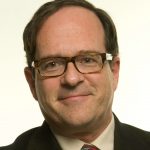 The combination of 100G CE2.0 switching ports with SDN and NFV creates a virtual pool of network resources that can react on demand to applications and customer requirements in real time. The MEF's Third Network represents a new and better model for rapid service creation and dynamic service allocation. 100G Carrier Ethernet switching elements are an important step in this network evolution.
Mannix O'Connor, Director of Technical Marketing at MRV Communications
If you haven't already, please take our Reader Survey! Just 3 questions to help us better understand who is reading Telecom Ramblings so we can serve you better!
Categories:
Ethernet
·
Industry Viewpoint
·
Telecom Equipment