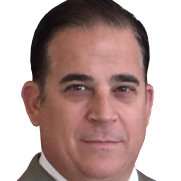 Today we will delve a bit into the back office, where the fortunes of a firm can be easily won or lost.  After all the consolidation we have seen, most networks have become a complex mix of different vendors and vintages, and keeping track of it all is a growing challenge that costs firms money.  With us today to talk about the problem and how it's newly introduced ITAM Robot and UC Analytics platforms address it is the CEO of Avotus, James Martino.
TR: What is the mission of Avotus?  What problem are you looking to solve?
JM: Avotus is a 35-year-old firm that's been in the business of helping companies to gain visibility and transparency into their investments in telecommunications and IT/technology infrastructure.  We also help them use that visibility to help them save money, and to also organize, report on, and analyze all the Big Data information that is relevant surrounding the telecom and IT investments that they make.
TR: How did Avotus get into the Unified Communications Analytics space?
JM: We've been in the voice management and reporting space for over 30 years, and our Enhanced Usage Reporting products for UC grew out of that experience.  We've been one of the major players in what was originally called call accounting, but today our product goes well beyond that into Unified Communications Analytics.  Call accounting was the process of being able to track all of the usage and voice calling that takes place on an enterprise customer's PBX.  In the current day, it's more the VoIP and Unified Communications systems and the usage patterns that take place over those networks. The value proposition has evolved as well. Today it's more about Security, Compliance, Litigation Preparedness and HR management.
TR: This year you've launched a new product called ITAM Robot.  Can you describe what it does?
JM: This is revolutionary in many ways.  What we have been able to do is combine the science of telecom expense management with the science around IT asset management.  This lets us do quite a few things more efficiently and in an automated fashion.  Our platform today allows us to use a software robot to collect all the information that is necessary in order to reconcile, analyze, and save money on telecom and technology investments.  We call it the ITAM Robot, and it is a powerful software platform.  It can go out to carrier portals and pull down all the invoice information and translate it into an electronic data format then parse the data into all of the critical fields in order to do analysis in a CMDB.  It also loads in the customer contracts and building lists for the client. This constitutes the TEM side.
We extend it into IT Asset Management (ITAM) when we deploy it in the customer network, which allows us to bring together the investment side of the equation with the network inventory side of the equation.  When our clients deploy the robot in the network, it is able to perform critical inventory and data collection tasks.  For instance, it goes out searching the network for assets.  Whenever it finds an asset, it tags that asset, geo-locates it and sends the information back to a CMDB database where the asset is matched up and reconciled against the TEM information of invoices and contracts.  So for the first time you have the ability to connect your physical network world with your investment world, and do it in an efficient manner real time.
TR: How did this process get done before?
JM: Prior to this, the only way to get physical inventory would require that you send people on planes, cars, and trips all over the country to go and spend time looking in telecom closets and crawling through ceilings to attempt to tag and report on the assets.  We've been able to automate it, which allows us to do it in real time and on an ongoing basis as opposed to on a spot audit type of basis.  Then the robot can do inventory of things like PCs and laptops, speed testing of networks to make sure customers are getting the SLAs they have paid for, audits of software on laptops connected to the network, and more.  All of these things are critical in providing the CIO with full visibility and understanding of what they have in the network they are managing and how much they are investing in that technology. Our CIOs quickly become extremely knowledgeable about their cost centers and are able to enhance their firm's ROI.
TR: What are the challenges CIOs face that ITAM Robot helps solve? 
JM: If you ask most CIOs if they are a Cisco shop or Avaya shop etc., they'll be able to tell you.  But if you ask specific questions like how many of a particular OEM they have out there they start to get foggy on you due to the amount of M&A activity that's taken place over a period time.  Any time you are managing any type of P&L, understanding what you are managing is extremely helpful in managing it well.
It comes down to understanding what you are managing and having data and information about what assets are out there, what the OEM makeup is out there, what the speeds are.  Knowing that comes in quite handy when you want to consider strategic technology deployments, migrating to a new technology, upgrading software, etc.  The ITAM Robot helps the CIO and the IT manager to be well prepared, because they have all this information at their fingertips.
TR: How does the evolution to Big Data Science impact your business? What role is Avotus playing in Big Data?
JM: Leveraging Big Data for service providers means being able to capture, house and analyze the information you have around these investments in telecom and IT/technology.  Big Data meets the telecom and tech world when you combine not just the contracting, purchasing and invoicing, but the physical network layer in order to make better decisions and do better analysis.  In addition to that, both ITAM Robot and our UC Analytics suite focus on capturing information on usage by end-users and employees, from which we can gain a great deal of understanding of what is taking place within a network — how it is being utilized, whether it is being abused, where there might be vulnerabilities, etc.  We're seeing Big Data science start to become a bigger piece of the way managers in general start approaching their business.  It's just as applicable to CIOs who have lots of information they are trying to make sense of.
TR: What's next on the radar, for ITAM Robot and for other potential offerings?
JM: I think the UC Analytics and ITAM Robot really have transformed Avotus' place in the community, moving us from expense and usage management and basic reporting to someone who is now providing managers with critical information in a format that can help them make better strategic decisions for their business and gain a competitive advantage.  We've also recently announced a partnership between our UC Analytics platforms with a company called TrustSphere, which allows us to take the Big Data and usage management capabilities and apply them to the Big Data relationship analytics space.  That allows us to feed information to a partner's software that can map out relationships within an organization and even between an organization and its customers and partners.  So I think you'll see us more and more focused on how to capture, organize, and report data in a way that helps our customers get a competitive advantage.
TR: What would you like our readers to remember about Avotus?
JM: When it comes to making investments in telecom and IT infrastructure, we have the capability and the experience to allow you to get that visibility and transparency into those networks and make you the most knowledgeable person in the room – help you to save money, and help you to organize and capture all the Big Data around those capabilities in order to satisfy the needs you have today and those you might have in the future. Add to that our Total Savings Guarantee and you have a partner who can guarantee positive returns on our services, minimizing your risk by doing those things. I think we are a very effective partner to our clients.
TR: Thank you for talking with Telecom Ramblings!
If you haven't already, please take our Reader Survey! Just 3 questions to help us better understand who is reading Telecom Ramblings so we can serve you better!
Categories:
Industry Spotlight
·
Software
·
Unified Communications