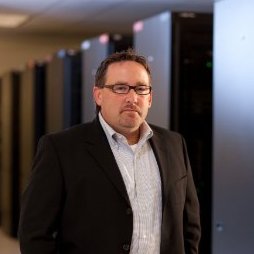 A few years ago, we started to see new intercity fiber projects spring up on specific routes.  One of the more intriguing of those proposed projects was that of United Fiber & Data (UFD), which proposed to construct fiber on the highly trafficked route between New York City and Ashburn, but on a diverse, westerly route.  There hasn't been much news on the project since, but construction is in fact underway now.  With us today to tell us all about it is President and COO Christopher Lodge.
TR: Can you give us a status update on your fiber buildout?   
CL: New York City is done, and we have over 30 miles of cable in lower Manhattan.  We just started in New Jersey this past month, and we are on schedule to complete that this year, and we hope to wrap up in Virginia in Q1/Q2 of 2017.  We'll have folks working on both ends, we are wrapping up a few details to get construction crews to start on the southern end now.  We have crews out as we speak today working in New Jersey and Pennsylvania, and we are wrapping up the minutia in Virginia before starting there.  We are actually stockpiling cable so we don't run into any shortages.  We just took delivery of 15 spools about a week and a half ago, and we have another 15-16 coming in next week in addition to the 50 spools we have in storage.  It's brand-new 864 count cable on 8 foot spools, and over 10,000 feet per spool.
TR: Tell us about the route you are taking between New York and Ashburn.  Have there been any changes made since the original plans were drawn up?
CL: The primary route is pretty much the same.  We start in Manhattan, come across through Jersey City and Newark, and then take a southwesterly route on a beeline for Pennsylvania, then a crescent moon across PA, drop down out of central PA into Maryland, where we go through 2 counties on the way to Ashburn.  We have made some tweaks and adjustments of a mile one way or another to a smoother path or to one with less red tape, for example there were a few in the Newark NJ area as well as some in Virginia.
TR: What took so long to get the actual construction underway?
CL: Bureaucracy and red tape has been one of the most challenging aspects.  As you know, in the New York/New Jersey sector there's a lot that goes with that, and those that haven't done it before don't realize what you have to get through.  You don't just wake up one morning and say let's go run some cable and two weeks later you are running it.  The hoops, hurdles, and fire rings are significant, but if it was easy then everyone would be doing it.  We've had a few stalls and stops along the way, and it definitely took longer than we wanted gathering rights-of-way and approvals and such.  But now we have all that, and we are going full bore.
TR: Will your fiber plant be underground or aerial?
CL: It is split between the two, with 65% aerial and 35% underground.  In northern New Jersey and in Virginia it's mostly underground, but mostly aerial in Pennsylvania.
TR: Do you see any opportunities for expansion in areas adjacent to this route? 
CL: Absolutely, we've had requests from current contracts and potential customers and have had conversations with multiple communities and municipalities on just that. It's not as if bandwidth doesn't exist out there today, but it's tough to go there and buy a 10G or 100G wave of service from anybody relative to markets like northern New Jersey or Ashburn. We have started looking additional metro rings in areas like Pottstown, the Lehigh Valley, Lancaster, York, and even out towards Gettysburg.  We have started to engineer some of those, but we want to finish the primary backbone before we do any construction — although some of it might run parallel to it at the end.
TR: Are there other intercity projects you might take up?
CL: We've been asked to look at alternative, westerly routes both up through New England and south from Ashburn.  But that's for the future.  We'll have to see if it makes sense and is viable.  We don't have a 'build it and they will come' philosophy, if we do anything like that it will be in a manner that makes sense financially for our investors.
TR: What sort of early demand have you been seeing?  What segments of the market have been interested?
CL: We have contracts on about 15% of the capacity.  We've signed two agreements in the past month alone. If I had to put them in order, it would be carrier/wholesale/content, financial, and then things like healthcare.
TR: Are these customers more interested in the diverse route between two endpoints, or in the connecting the relatively underserved markets you pass through along the way?
CL: We are seeing both.  Obviously the westerly route gives people a level of diversity they might not have had before on the wholesale side.  But we are seeing great traction in areas of Pennsylvania that in the past haven't had access to these quantities of bandwidth before.  We are seeing demand from gigabit communities and fiber to the tower where it used to slim pickings.
TR: Will you be sticking to dark fiber, or will you be expanding into lit and managed services?
CL: We're doing what I'd call the "crawl, walk, run" process.  We don't want to start announcing lots of products when we don't have the dark fiber piece built yet.  But once we have segments of dark fiber going, we will start offering lit services on them early next year — initially from Manhattan into New Jersey and then ultimately from there down into Virginia and back.  We'll start off with wavelengths, and then progress up the value stack into managed services over time.
TR: What message should we take home from this interview?
CL: We are here.  It is happening.  We definitely had our naysayers in the early days, and maybe for good reasons.  But if anybody does doubt it, spend a day with me and we'll go sightseeing and show you otherwise.
TR: Thank you for talking with Telecom Ramblings!
If you haven't already, please take our Reader Survey! Just 3 questions to help us better understand who is reading Telecom Ramblings so we can serve you better!
Categories:
Fiber Networks
·
Industry Spotlight